Making its debut in 2003, Complexity is established as an esports organization founded by Jason Lake after using his own money to pay for two players to form his first team. In 2004, Lake retired from his position with the team to take on an administrative and coaching role. After winning the 2006 Intel Summer Championship along with the DirecTV Championship Gaming Invitational, Lake decided to sell the team to DirecTV, which would run the team until 2008 when it was sold to Jerry Jones, owner of the Dallas Cowboys, and John Goff, a real estate investor.
For the year 2019 Complexity establishes a new headquarters and training center in TheStar, a complex in which the Dallas Cowboys NFL team also carries out their physical preparation. Throughout its history, Complexity has formed teams that have led this organization to participate in tournaments for videogames such as Counter Strike: Global Offensive, FIFA, VALORANT, Fortnite, Rocket League, Halo, Apex Legends, Madden, Hearthstone, among others. Likewise, Complexity owns a World of Warcraft guild called Limit, also having a channel on Twitch where they broadcast gaming sessions.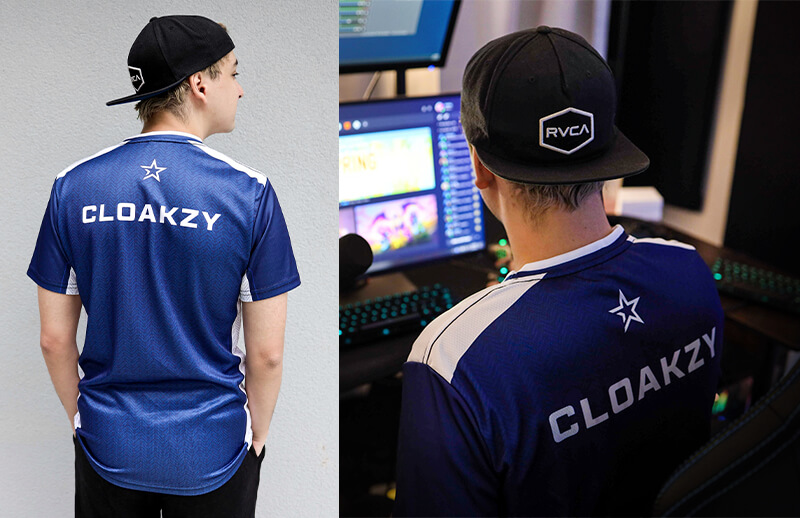 Recently, it was announced that Complexity hired four people to strengthen its operations. In that sense, the organization appointed Rita B. Landells as director of creative strategy and brand partnerships; Tyler Wentz as director of sponsorships. Along with them, Brennan Altringer as the organization's director of audience development and Duane Jackson as head of the organization's gaming division for professional athletes and celebrities called Complexity Stars. In this regard, Kyle Bautista, Complexity's chief operating officer, stated that the purpose of adding these four people to the payroll is due to the organization's desire to scale, connect with brands and forge stronger relationships with Complexity Gaming's community of fans. In addition, Complexity has launched a new special edition jersey in honor of Cloakzy, a content creator who recently became part of the Complexity family as an official creator and co-owner.
Features of Complexity's Cloakzy Special Edition Jersey
The Cloaksy special edition jersey by Complexity has been made entirely of polyester material, which was worked under the strictest processes to obtain a piece of good quality and finish that offers enough comfort and style to wear on multiple occasions. Also, this model has graphic elements that elevate its aesthetics such as the Complexity logo on the front, along with the Cloakzy logo, whose name can be seen on the back of the jersey.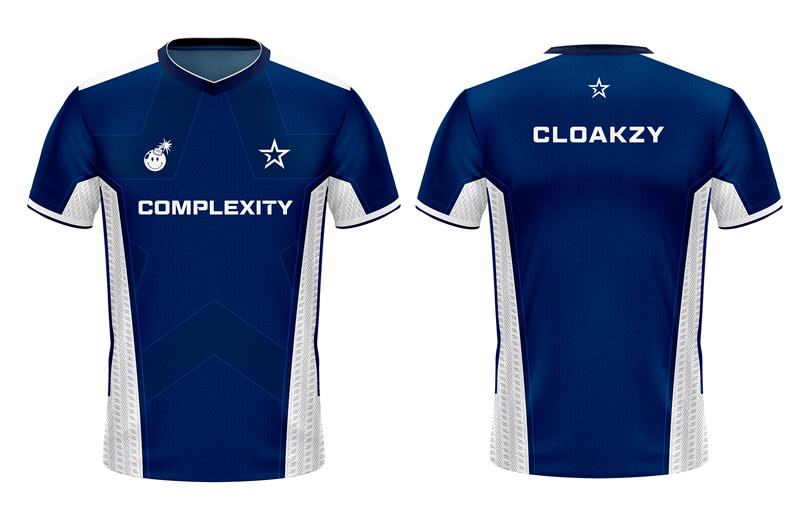 Also, this model is equipped with antimicrobial technology, which helps prevent odors from forming in sensitive areas such as the armpits and neck. Another feature present in this jersey is the ability to dissipate sweat quickly, which helps the fabric to remain in a dry state and provide you with the comfort you need in any activity you perform regardless of its intensity.
Complexity has launched a new special edition jersey dedicated to Cloakzy, the content creator who will now be an official member of this organization. Those interested in purchasing Complexity's cloakzy special edition jersey can have the opportunity to do so through Complexity's official website store.