Team Heretics is a Spanish organization with a huge importance in the world of gaming and eSports, being present in the scene since 2016, when it was founded by the famous youtuber Goorgo, now accompanied by many other relevant names for the world of eSports, such as the footballer Sergio Reguilón.
Both in Spain and in the rest of the European continent and part of the world, Team Heretics has a large number of followers, who are always on the lookout for new releases of official merchandising, often in collaboration with other well-known brands.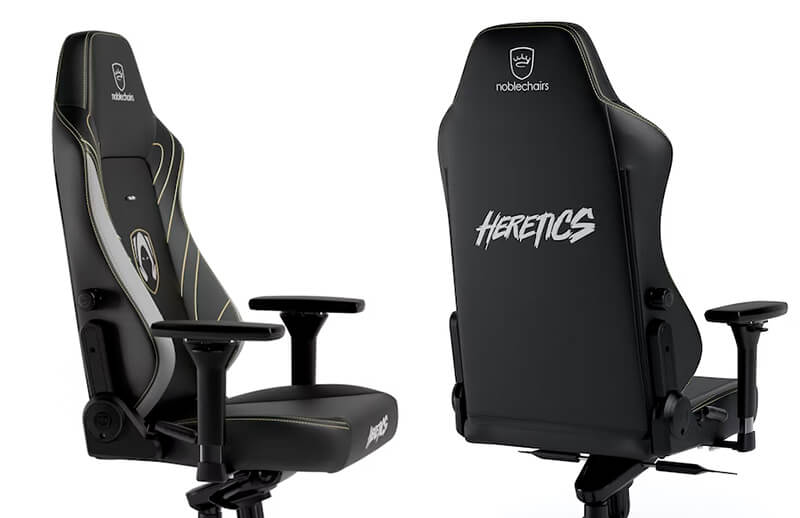 This time, Heretics has partnered with Noblechairs, a brand of high quality gaming chairs, which has been awarded six different times as the best gaming chair brand in the world. In collaboration, they have launched a new model that you can't miss.
If you are a fan of Heretics and want to know in depth this new chair launched in collaboration with Noblechairs, this post is perfect for you, because, in addition to detailing it, we will tell you how to buy it from your country of origin. We really liked one of the latest merchandise drops from this team, the Team Heretics x Belaguer Winter Clothing.
Noblechairs x Team Heretics 2022 Gamer Chair overview
On December 7 of this year 2022, that is, just a few days ago, Heretics and Noblechairs announced through their official social networks that the new model of gaming chair designed in collaboration was already available for purchase through the online store of the brand of armchairs.
It is a gamer chair like any other, at least at first glance, but if we delve into the details, we can see that it is a chair that perfectly blends the highest standards of quality and design, even allowing buyers to choose the material from which the chair is made: you can decide between synthetic leather, real leather, faux leather or fabric.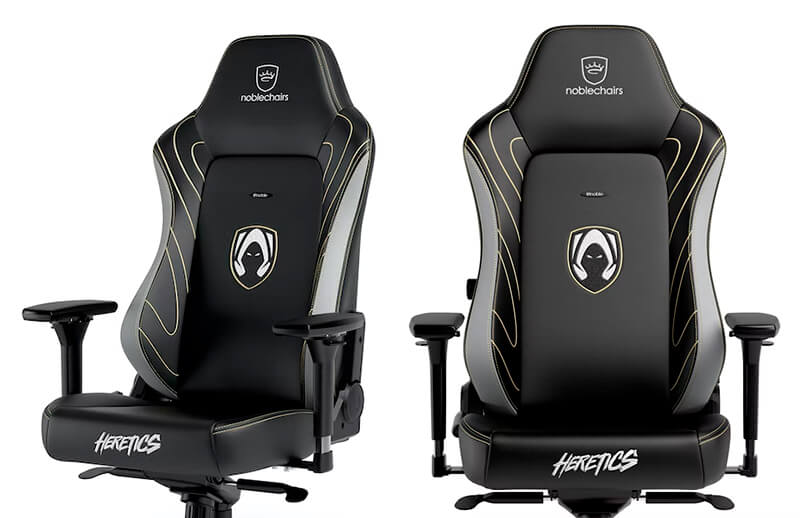 It features an enlarged backrest and seat, being the largest model ever created by Noblechairs, taller and wider, allowing for even greater comfort. It also has a backrest locking function, adjustable height and movement from 90° to 125°.
As for its design, this chair is black, with golden curves on the front of the backrest, as well as having the Team Heretics logo on the front, below the Noblechairs logo. It also has the team name on the front of the seat and on the back of the back.
Where can I buy the new Team Heretics and Noblechairs esports chair?
If you liked the new gamer chair model from Team Heretics in collaboration with the famous Noblechairs brand, you should know that the way to buy it will be through the online store of the latter. There they have many different models, so if you want to access directly to this particular model, you must click on this link, which will take you in seconds.