Team Heretics, simply and commonly known as Heretics, is an eSports organization based in Madrid, Spain, founded in 2016 by YouTuber Goorgo; currently, Heretics has many recognized owners, one of them, for example, Sergio Reguilón, the famous footballer.
Heretics has several teams that actively participate in professional competitions of different sports video games, such as Fortnite, League of Legends, Valorant, Counter-Strike: Global Offensive and Tom Clancy's Rainbow Six: Siege.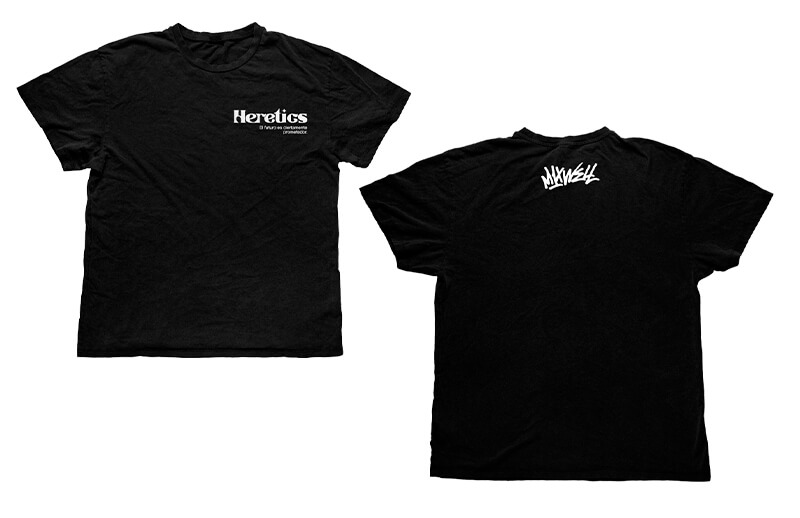 This Spanish organization has a large fan base around the world, in addition to its home country, so it is not surprising that it focuses on launching products for them, including, as is this case, limited edition apparel. Want to check out the new Team Heretics T-shirt? Then stay with us until the end of the post, as we will discuss everything you need to know and more, including how to get it from your country. If you want to see another special jersey of this team you can see our review of the Heretics 2023 Commemorative T-shirt.
Heretics 2022 Special Ed. Mixwell T-shirt overview
On October 18 this year, that is, just a few weeks ago, Heretics announced via its official Twitter account that its new special edition T-shirt in honor of Mixwell, a member of the organization, was now available for purchase through its web store.
It is a cotton T-shirt with round neck and short sleeves, available in sizes ranging from S to XXL (there is a guide table to help you choose the right size).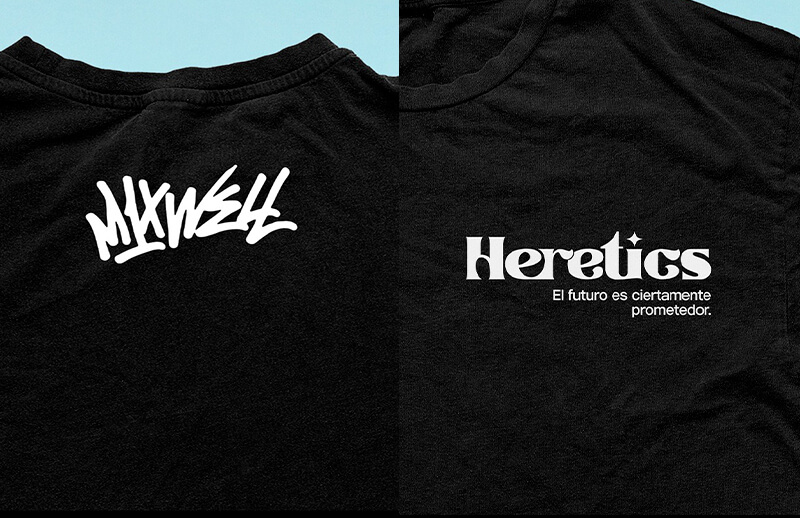 Its design, as you can see, is quite simple; it is completely black color, only including the name of the team on the left side of the chest, in an eighties typography, along with the phrase "The future is certainly promising", both inscriptions in white.
On the back, also as a detail, the signature of Mixwell, member of Team Heretics, is included in white and located near the neck. This way, you can see that it is a simple, but not basic garment, with an extremely minimalist design that you can combine with any other type of clothing.
Where to get the new Team Heretics x Mixwell special edition T-shirt?
The only way you can get this special edition T-shirt of the Spanish team Heretics is by going to their web store, where you will find multiple fashion collections and garments that will catch your attention. If you want to go directly to the purchase section of this t-shirt, click here.
Before buying the T-shirt, don't forget to check the available sizes and take your body measurements, so that you can compare them with the guide table that you will find inside the store. This way, you will not have to make future returns that will cost you time and money.
Finally, remember to have at hand any of the payment methods accepted by the Heretics store, otherwise, you will not be able to purchase this new special edition shirt of the Spanish team.