Giants Gaming is a Spanish eSports organization with a huge importance in Spain and all over Europe. It has professional teams that actively participate in official competitions of League of Legends, Valorant and many more.
It has a large fan base around the world, so it is not surprising that it is associated with very relevant brands globally, such as Burger King, KitKat, Nesquik, Sony, Hot Wheels, among others, including Nike, a brand with which it collaborates in its new apparel collection. You can also see the Giants Gaming x Nike 2022 Player Jersey.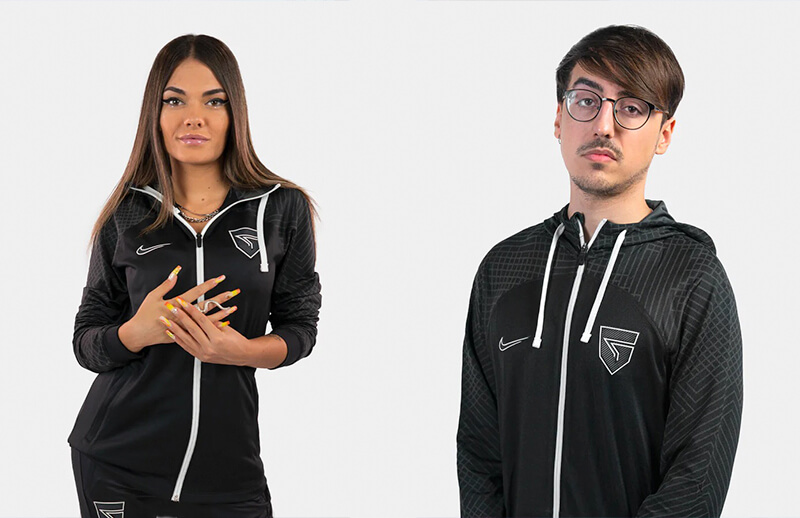 This new collection is part of the fall/winter launch and is a collaboration between Nike, the sportswear giant, and Giants Gaming. If you are interested in getting to know this new collection, we invite you to join us until the end of the post, where we will also tell you how to get it from your home country.
Giants x Nike: fall/winter 2022 fashion Collection overview
On October 11, Giants announced through its official Twitter account that the new autumn/winter collection in collaboration with the huge Nike brand was already available for purchase on the Spanish eSports team's web store.
It is a very varied sports collection, consisting of high quality t-shirts, jackets, sweatshirts, pants and shorts. Do you want to know each of these garments? Keep reading the guide below.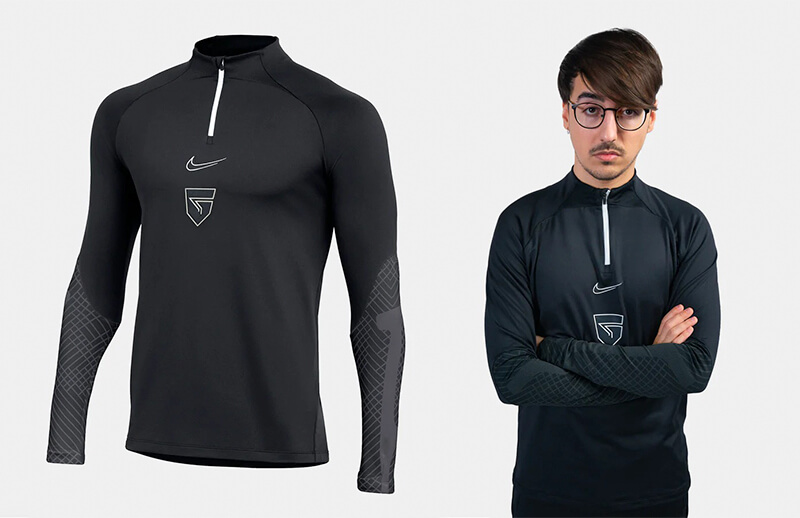 Giants x Nike 2022 Competitive T-Shirt
The first thing we find in this collection is a sports jersey, used by the team's players in various eSports competitions, made of polyester, with the team's official sponsorships in various areas and with a black design, with gray sleeves and small black stripes on the shoulders.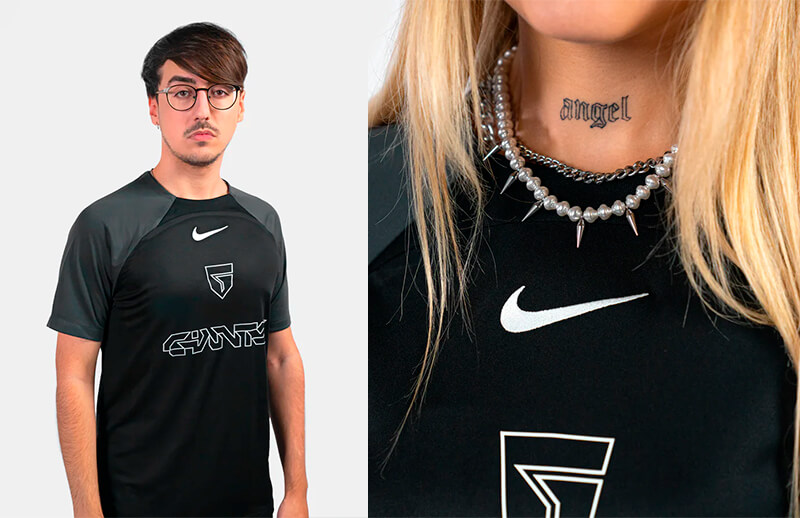 Available for men, women and children.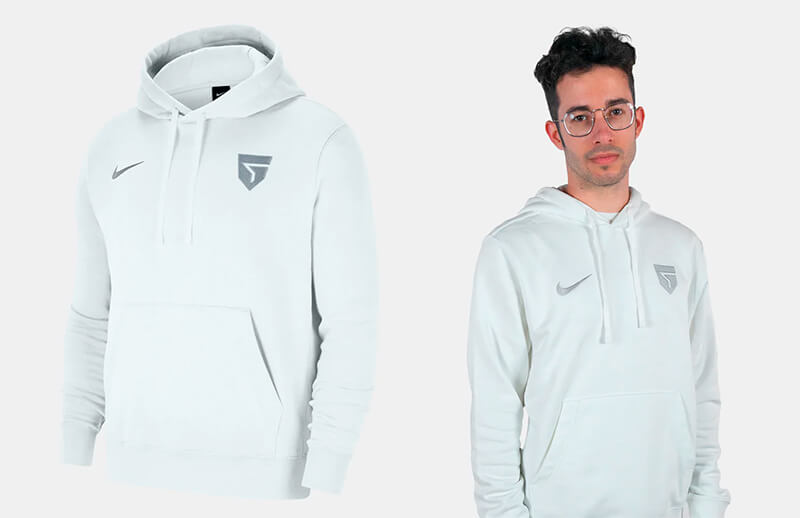 Giants x Nike 2022 Dri-Fit Jacket
Black jacket belonging to the Dri-Fit line, with adjustable hood with drawstrings, zipper with central closure and typical design of the Nike line, with small gray stripes on the sleeves.
Giants x Nike Sweatshirt
All-black sporty sweatshirt, made of polyester and with a medium high collar. It has a zipper from the top of the collar to the chest, with Nike and Giants logos below it.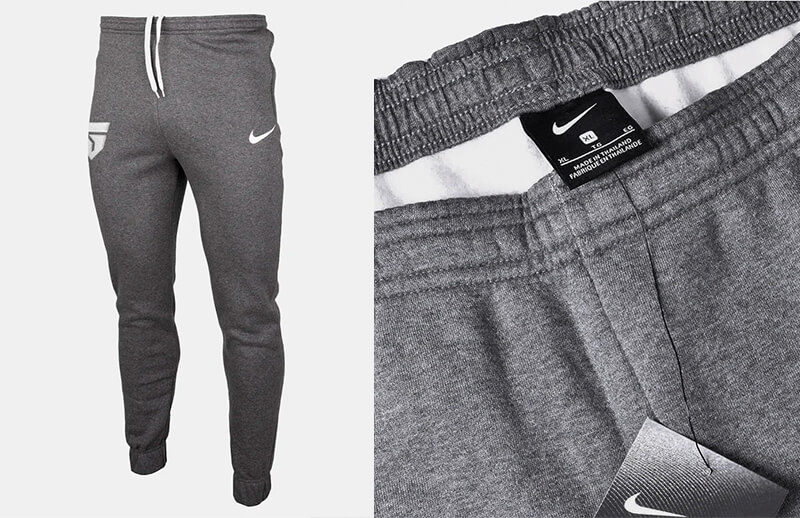 Giants x Nike 2022 Hoodie
Sporty hoodie with adjustable drawstring hood, kangaroo pockets. In white, with Nike and Giants logos in gray on the chest area, one on the left and one on the right.
Giants x Nike 2022 Sweatpants
Polyester sports technical sport pant, sports-focused, with fitted waistband, individual side pockets and Dri-Fit design on both legs, with small gray stripes. Nike logos on left side and Giants team logos on right side.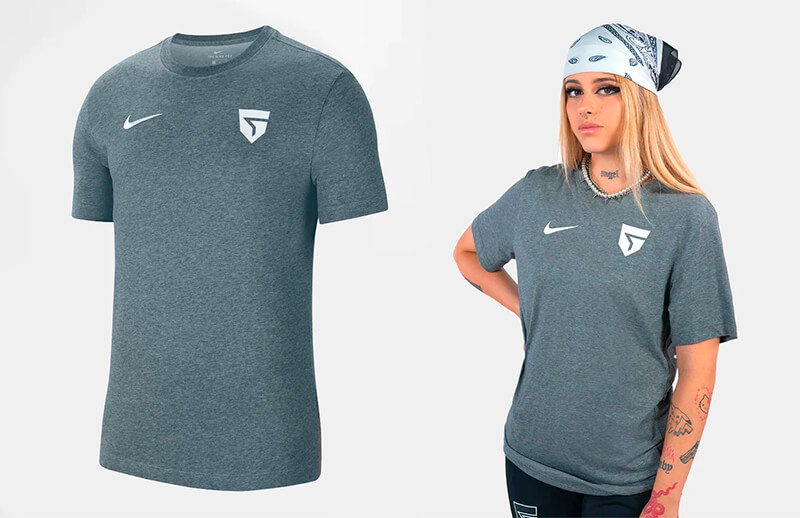 Sportswear Giants x Nike T-Shirt
Sportswear technical t-shirt with crew neck and short sleeves. All-black color, made of polyester with gray sleeves. White Nike logo on chest, Giants logo underneath and team name at center.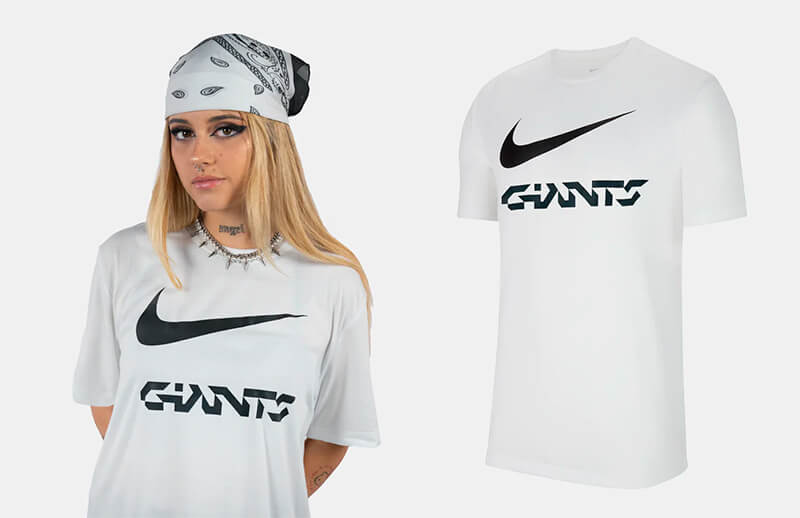 Giants x Nike 2022 Swoosh T-Shirt
Nike and Giants t-shirt made of cotton, with the Nike logo in huge size on the chest and the team name underneath. Available in two styles, one black, with white logos, and one white, with black logos.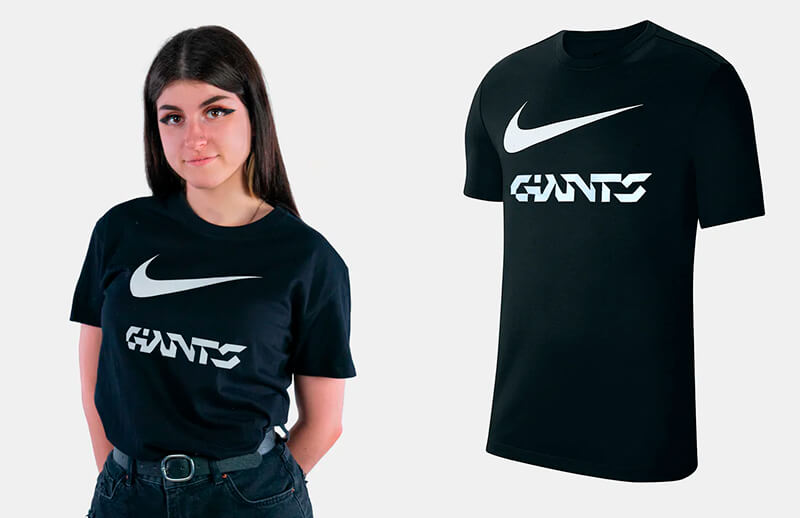 Leissure Dri-Fit Giants x Nike Pants
Leissure sweatpants from Nike's Dri-Fit line, in gray, with white adjustable straps at the waist, individual side zippered pockets and Nike and Giants logo in white.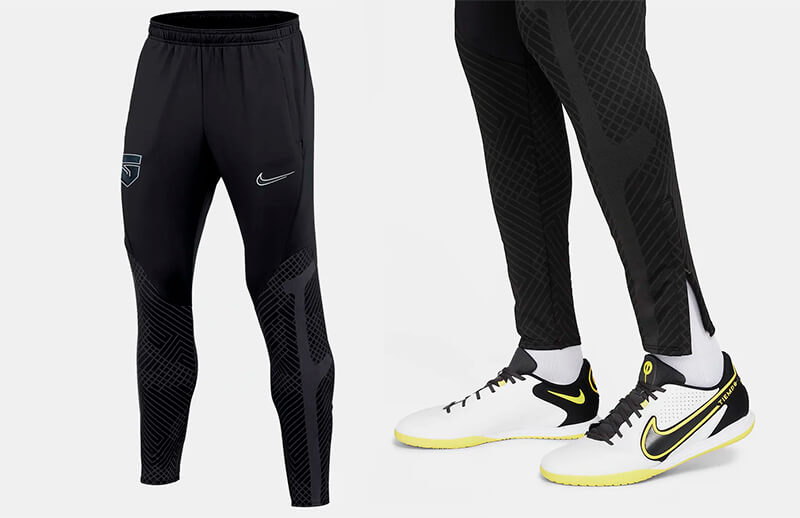 Leissure Dri-Fit Giants x Nike Shorts
Shorts, same as above, in grey color, with adjustable drawstring waist, individual side pockets with zipper and in grey color, with Nike and Giants logos on each side in white color.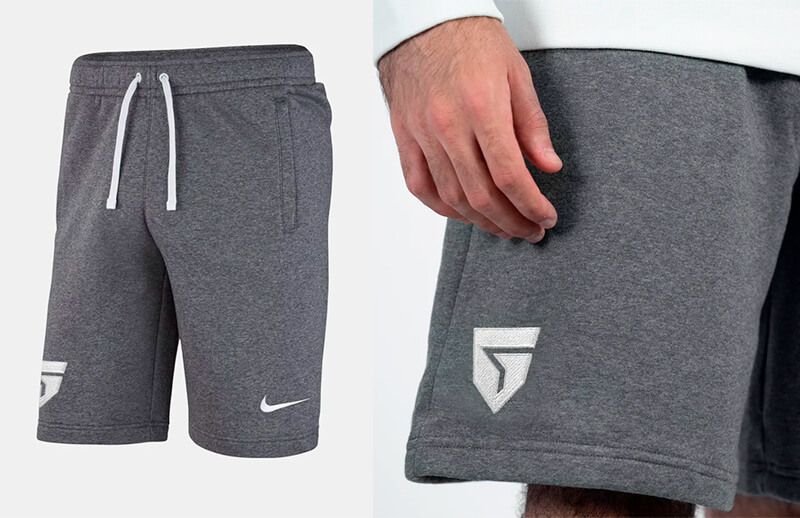 Giants x Nike 2022 Training Top
Nike training t-shirt with crew neck and short sleeves, made entirely of cotton, also in grey. It features the Nike logo on the right and the Giants logo on the left, both in white.
Dri-Fit Giants x Nike Sport Shorts
Nike's Dri-Fit sport shorts in black, with curved side stripes in gray and team and brand logos in white around the edges and black on the inside.
AF1 Giants x Nike 2022 Sneakers
Finally, Nike's AF1 sneakers in white, available for men and women. In the case of men, with normal height, in the case of women, with a slight platform. It features the Giants name in black on the back sides.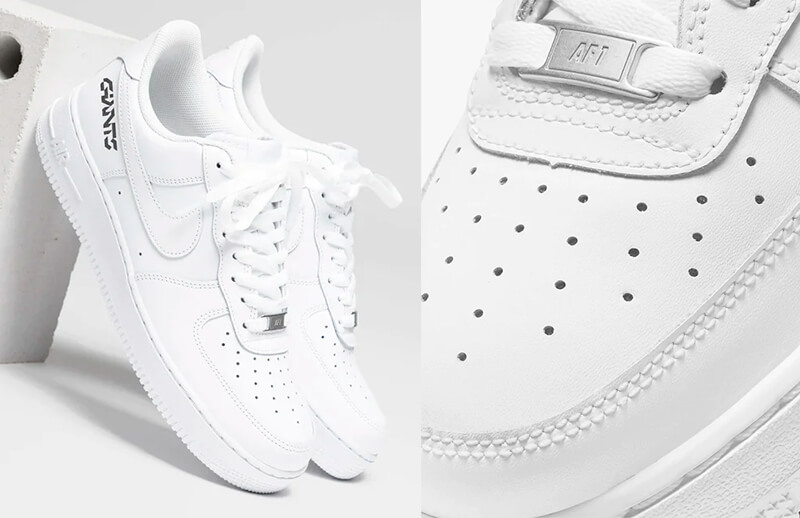 Where to get the new Giants x Nike fall/winter 2022 collection?
If you want to get any of the new garments of the 2022 fall/winter clothing collection from Nike and Giants Gaming, you should know that the only way to do it will be through the Giants web store, which you can access more quickly by clicking on this link.
Before you buy any of the garments of the collection, do not forget to check that the size you are choosing is the right one, taking your body measurements and comparing them with the ones that appear in each size in the guide table of the store,
Finally, remember to pay attention to the store's payment methods, because if you do not have one of them, you will not be able to purchase any of these garments from the Giants and Nike collection.