In case you are not very familiar with the e-sports scene in Latin America, you should know that there is a team called Infinity Esports, founded in Costa Rica in 2009, but currently has its headquarters in Mexico.
This team has participated in a large number of different tournaments of different video games, however, since 2014 they are mainly dedicated to League of Legends. In fact, Infinity has recently won the LLA (League of Legends Latin America) league.
Infinity has several different sponsorships, including TikTok, Logitech, BMW, Subway, Tigo and Kappa, the latter being the brand that collaborated with the Mexican team, designing what is their latest official jersey for this new 2023 season.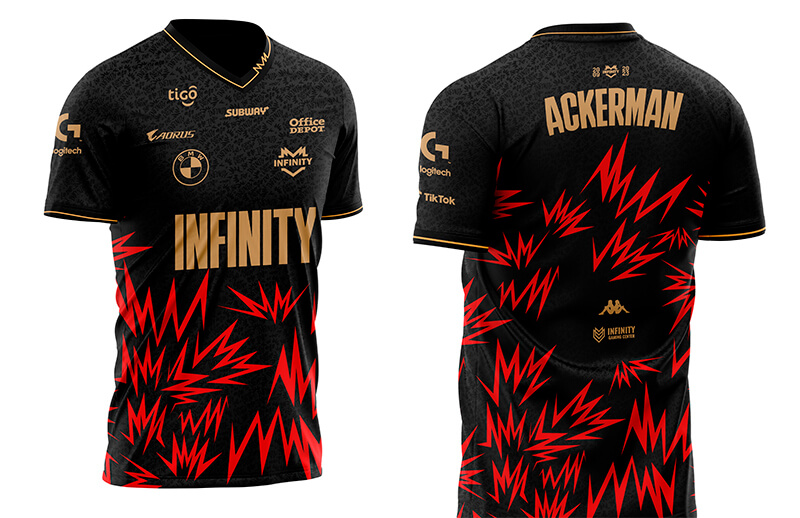 Do you want to know and get the new Infinity Esports 2023 professional jersey in collaboration with Kappa? Then keep reading this post until the end and don't miss anything, as we will help you not only to know it, but also to buy it in a very easy way in just a few steps.
Infinity Esports x Kappa 2023 Pro player Jersey details
On January 19, Infinity Esports and Kappa announced through their official social networks that the new professional jersey of the Mexican eSports team, launched in honor of their victory in the LLA and which will be used in this 2023 season was already available for purchase through Kappa Mexico's web store.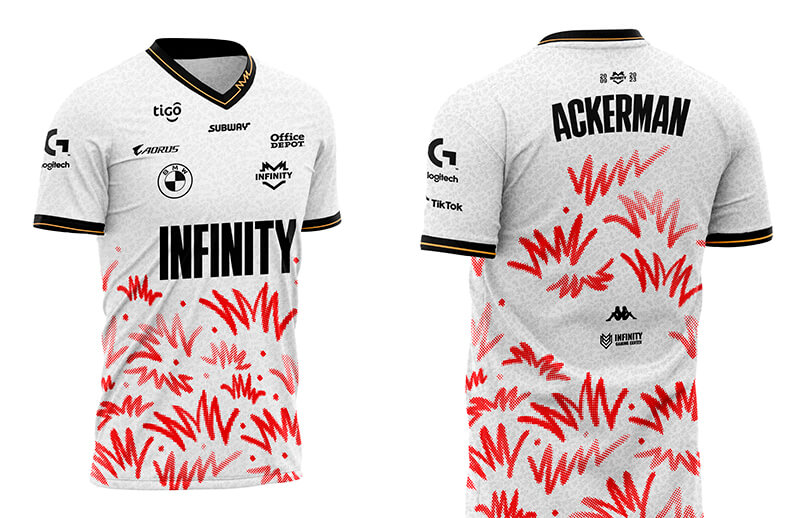 It is a V-neck and short-sleeved sports shirt, made entirely of polyester with Dry Fit technology, capable of absorbing with great ease the moisture caused by the sweat of the official competition, the tension and nerves of the competition.
It is available in sizes from S to XL in two different models: the first one, in black, has different red squiggly stripes on the bottom, as well as the Infinity logo, the team name on the chest and different sponsorships in gold; the second model, in white, also has the red squiggly design, and replaces the gold we saw in the other model with black, being gold only some thin stripes on the collar and sleeve edges.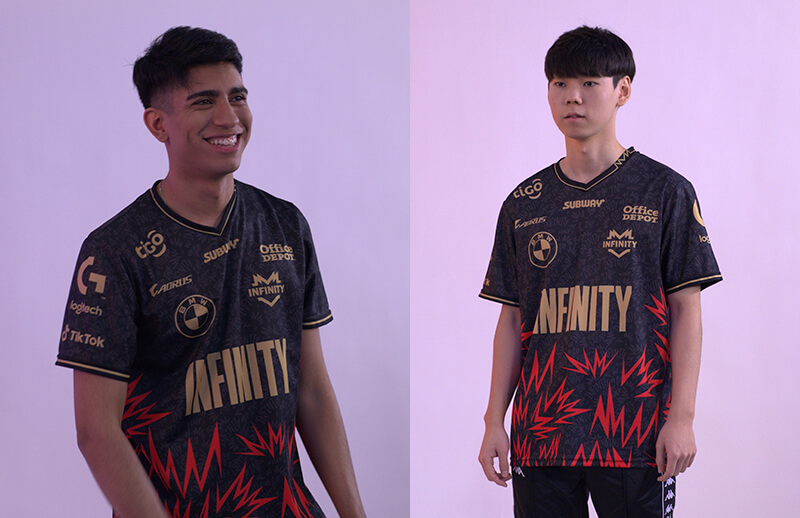 Where is the new official Infinity Esports 2023 pro jersey for sale?
The only way you can get this pro jersey of the Mexican Infinity team in collaboration with Kappa is by heading to the online store of the famous sports brand, where you will find multiple fashion collections and garments that will catch your attention. If you want to go directly to the shopping section of this t-shirt, click here.
Before buying the player kit, don't forget to check the available sizes and take your body measurements, so you can compare them with the guide table found inside the store. This way, you will not have to make future returns that will cost you time and money.
Finally, remember to have at hand one of the payment methods accepted by the Kappa store, otherwise you will not be able to purchase this new eSports jersey.