GenG, in case you don't know it yet, is a very famous e-sports team from South Korea, with a wide importance in their country and in the whole Asian continent, as well as in the whole world. It is one of the most important organizations in the world of League of Legends, one of the main competitive video games in the world.
Thanks to its importance in League of Legends, Gen.G has participated in the new 2022 edition of the world cup known as Worlds; along with this participation, they took the opportunity to launch for sale an official jersey of the official one used by the team's players in the most important LoL tournament.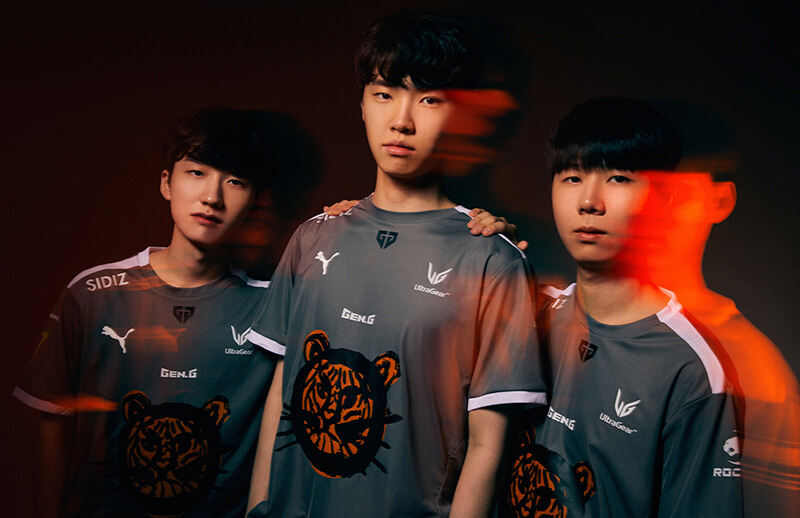 Are you interested in this new Gen G professional jersey? Then you've come to the right place, as we'll not only tell you all the details about it, but we'll also help you get it from your home country. Join us until the end of the post and don't miss a thing! Just coincidentally, Gen.G has just released its latest Worlds Lifestyle Collection with PUMA.
Worlds 2022 Gen.G x Heron Preston player Jersey
As of October 5 this 2022, the new Gen G player jersey is on sale on their website. The announcement was made a day earlier through the South Korean team's official Twitter account, in which it was also commented that it would be a collaborative design between PUMA, Gen.G's long-time sponsor brand, and New York designer Heron Preston.
It is a sports uniform made entirely of polyester, a fabric that is very regularly used in today's sports apparel, as it is not only lightweight and cool, but also has the great ability to easily absorb moisture produced by competitive sweat and stress.
This new Gen G Worlds 2022 professional replica player kit has short sleeves, round neck and is available in sizes from S to 3XL, with a unisex fit, which means that it can be used by both men and women without any difference in fit.
As for its design, it is a gray sports jersey, with white stripes on the shoulders and sleeve edges in the same color. On the front we find the Gen.G logo in black in the center, just below the collar, on the left side of the chest the UltraGear logo and, to its right, the PUMA logo, also in white. Below this, the design of a tiger in a child's style, as if drawn by a child, in orange and black. The back features the Gen G logo in orange in a large size, covering almost the entire back, except for the top, where you can add your custom gamertag for an extra $10.
Where to get the new Gen.G Worlds 2022 replica Jersey?
The new Gen.G official Worlds 2022 player kit is only available at the official store of the South Korean team, which you can quickly access by clicking on this link, which will redirect you to the purchase section of this new garment.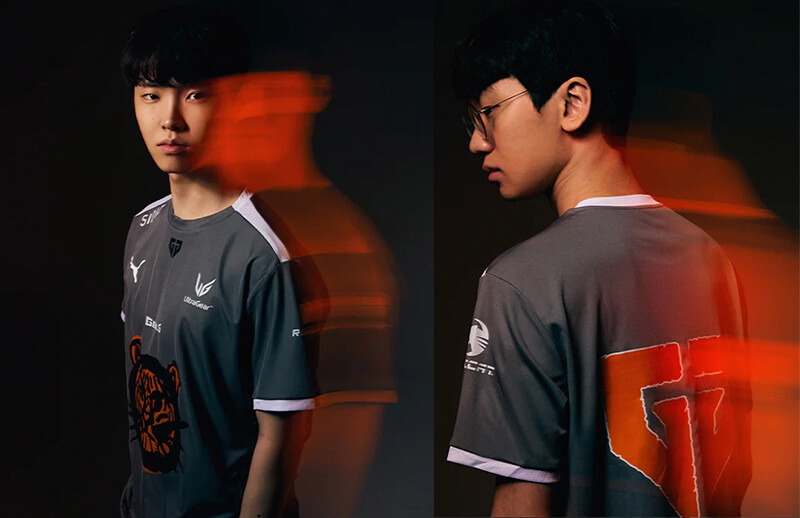 Before buying it, we strongly recommend you to check several times that the size you are choosing is the right one for you, mainly to avoid having to make future returns that will cost you money and a lot of waiting time between shipments and returns.
In addition to this, remember to verify that you have one of the payment methods enabled for the purchase of this player uniform in the Gen G web store and, finally, that it ships internationally to your country, whatever country you are from.