When we talk about FlyQuest, we refer to a famous American eSports organization, which has its headquarters in Los Angeles, being founded in 2017, after the acquisition of the League Of Legends roster of Cloud9 Challenger. The owner of this sports organization is the same who owns the NBA team, the Milwaukee Bucks, dedicating themselves mainly to League of Legends competitions, although they also often participate actively in Super Smash Bros.
This team usually invests a lot in their fans, maintaining an online store, through which they usually sell their official merchandising, either in the form of accessories or clothing, as well as sportswear, as you will see in this post.
Recently, FlyQuest launched what will be their new professional jersey this spring in the northern hemisphere for 2023. Want to get to know it? Then this post is perfect for you, as we'll explain what it's all about, in great detail. If you end up liking it, you can also find a buying guide where we'll help you get this jersey from the comfort of your home in just a few clicks. Let's get started!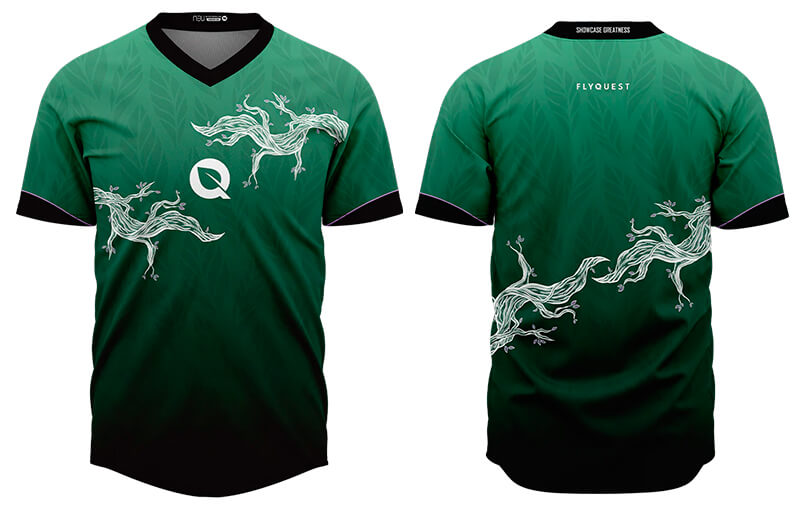 FlyQuest: the new Spring 2023 official Player Kit
On January 20, FlyQuest announced via their official Twitter account that the new Spring 2023 edition sports jersey was now available for purchase through their online store, through which they also sell numerous apparel and collections.
It is a sports kit made of 100% polyester, an excellent fabric for sportswear, because it absorbs with great ease all the moisture caused by the sweat of nerves and tension produced in official competitions, or perhaps practicing a physical sport or exercising.
It is available in a single model in light green color in vertical gradient towards dark green, with sleeve edges and V-neck in black color, with the FlyQuest logo in the center of the chest in white, surrounded by two plant designs in the same color. Sizes range from XS to 5XL, so it will be virtually impossible for you not to find a size that fits your body.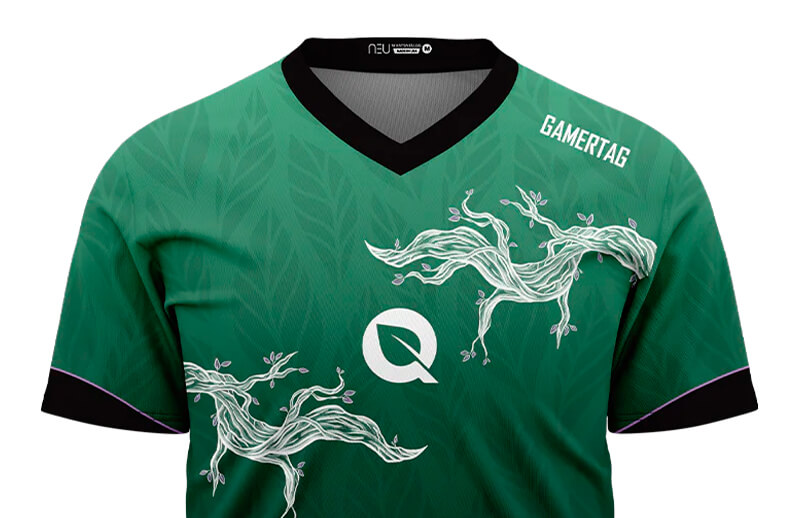 You will be able to add a personalization to this player jersey for just a little extra money. You have the possibility to add the gamertag you prefer the most, either your name, your user in some video games or whatever you like the most.
Where do I get the new FlyQuest spring 2023 team Jersey?
If you liked this new sports jersey for the new 2023 season and you want to honor FlyQuest by wearing it this spring, you should know that the only way to officially buy it is through the online web store of the Angelino eSports team. To get to the website to purchase the jersey faster, you can click here and get there in no time.
Within the purchase section of this jersey, remember to choose your size correctly, mainly to avoid having to make future returns, which can become very costly and take a long time. If you are not completely sure of your size, you can help yourself with the guide table that is inside the same store, comparing the measurements of your body with the measurements included in each size.
Finally, make sure that your preferred payment method is enabled on the FlyQuest website and, finally, that your country of origin is listed in the store. When you have all this ready, you just need to add your billing and shipping information to receive your order at your doorstep.