Liberty Esports is an eSports team of Brazilian origin, currently based in the city of Sao Paulo, founded in 2018 and with great importance at a national level, as well as continental, participating mainly in the video game League Of Legends, of which they are part of the most important tournaments in the region and throughout the South American continent.
This team, like many others, focuses on making their fanbase happy, frequently launching new fashion collections, as well as putting on sale what are their new jerseys for different seasons, as they have recently done with the launch of their sports jersey for this 2023.
Do you want to know about the new official Liberty Esports 2023 release? Then this post is perfect for you, as we will discuss everything you need to know about this garment, as well as tell you how you can do to get it from the comfort of your home in just a few clicks. Let's get started!
New Liberty Esports Pro Jersey for 2023 season
On January 16, 2023, Liberty Esports announced through its social networks that the new pro jersey that the team will wear in different competitions this season was already on sale through its online store.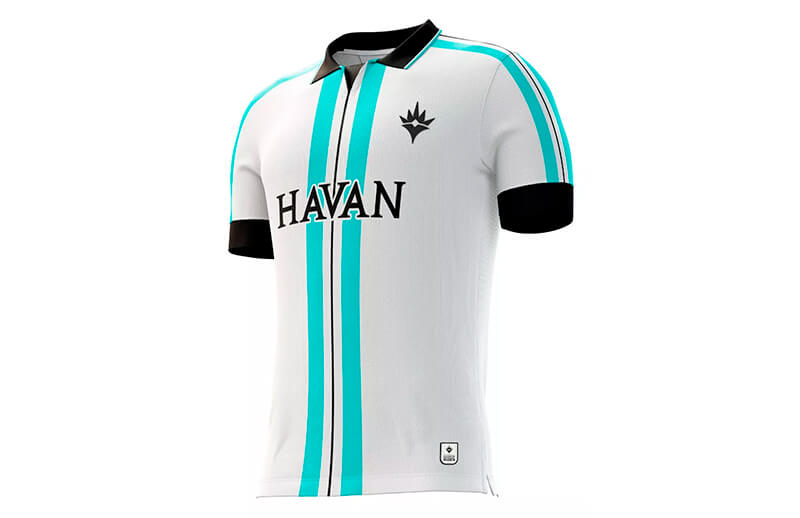 It is a sports kit made of polyester of the highest quality, a very common fabric in garments focused on sports, as it absorbs with great ease the moisture caused by the sweat of competition and nerves.
It is designed in a polo style, with a collar typical of these garments and a wide availability in sizes. Its design is white, with black sleeve edges, a color also present throughout the collar. It has a thin black stripe that runs along the shoulders, surrounded by two wider light blue stripes, something that also happens vertically in the center of the chest.
To the left of the chest we see the Liberty Esports logo, in black, and the Havan ad in the center in the same color.
Where can I get the new Liberty Esports 2023 jersey?
If you liked the new Liberty Esports 2023 pro jersey and you want to get it, you should know that the only way to do it will be by accessing the Brazilian eSports team's website, where you will also find a wide variety of different garments and unique fashion collections. If you want to get to this player jersey in question faster, you can click on this link.
Before you buy the shirt, remember to choose your size correctly, make sure that your preferred payment method is accepted by the store and, finally, that your country of origin is enabled to receive international shipments.
When you have all this ready, you only need to include the payment and shipping information to receive your order at your door or wherever you prefer.