Sentinels is an eSports organization from Los Angeles, United States, founded in 2016; at first, it was founded as a League of Legends team, known as Phoenix1, which competed in the North American League of Legends Championship Series, known as NA LCS. Despite this, in 2018 Phoenix1 changed its name to Sentinels, starting to focus on other video games, such as Valorant, Fortnite, Apex Legends and Halo.
It is a highly recognized team at an international level, counting on a huge fan base. For this reason, Sentinels has its own online store, through which they market all of their official merchandise, whether in the form of apparel or sportswear.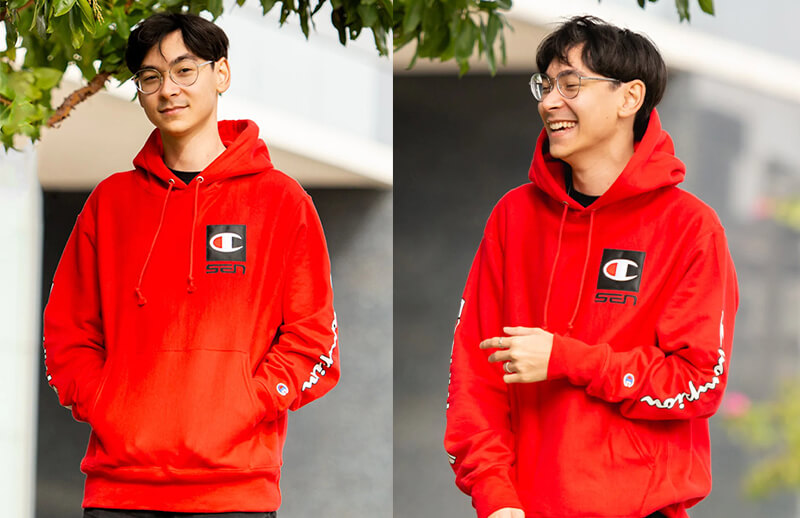 Recently, Sentinels has partnered with Champion, the famous international fashion brand, to launch a collection of hoodies. If you are a big fan of this team, you can't miss this post, as we will explain everything you need to know, including how to find the collection from your home country.
Sentinels x Champion: new Hoodie Collection overview
On December 21, very late 2022, Sentinels announced via their official social media that the new collaborative hoodie collection alongside Champion was now available for purchase through their online store.
Next, let's take a look at these hoodies in detail, so keep reading this guide so you don't miss out on anything.
Sentinels x Champion USA Red Hoodie
The first hoodie we see in this collection is made from cotton and polyester, with an 80/20 blend. It features an adjustable drawstring hood and kangaroo pockets. It is red in color, with the Champion logo in white and red on a black square, with the Sentinels logo also in black below it. Along both sleeves we see the Champion and Sentinels name, on the left and right, respectively, in white. Available in sizes S to 2XL.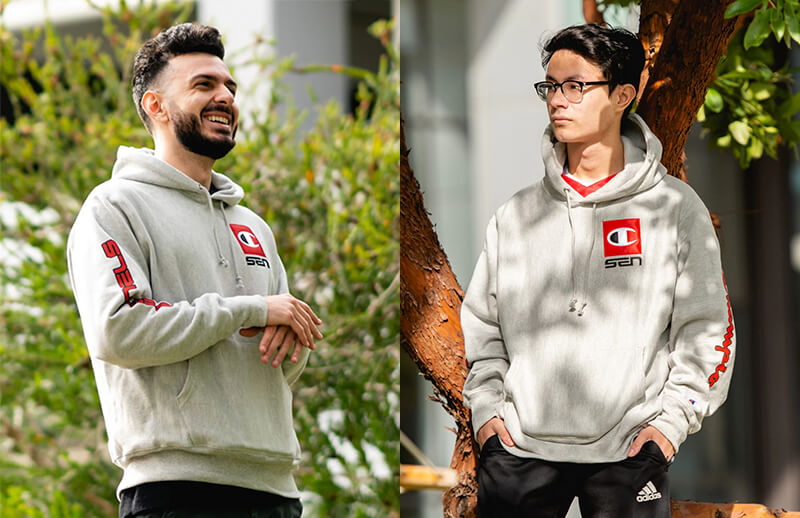 Sentinels x Champion USA grey Hoodie
The second hoodie is also made of cotton and polyester, with adjustable hood with drawstrings, kangaroo pockets and available in sizes up to 2XL. Its color is gray, with the Champion logo on the left side of the chest in black and white on a red square, with the Sentinels logo in the same color. On the sleeves we see the names of both in red.
Sentinels x Champion Black hoodie
Finally, we find a black hoodie, also made of 80/20 cotton/poly blend, with adjustable hood and kangaroo pockets. It has the Sentinels logo on the left chest in black and white, over a red square, with the Sentinels logo underneath in white. On both sleeves, the names of both brands in red.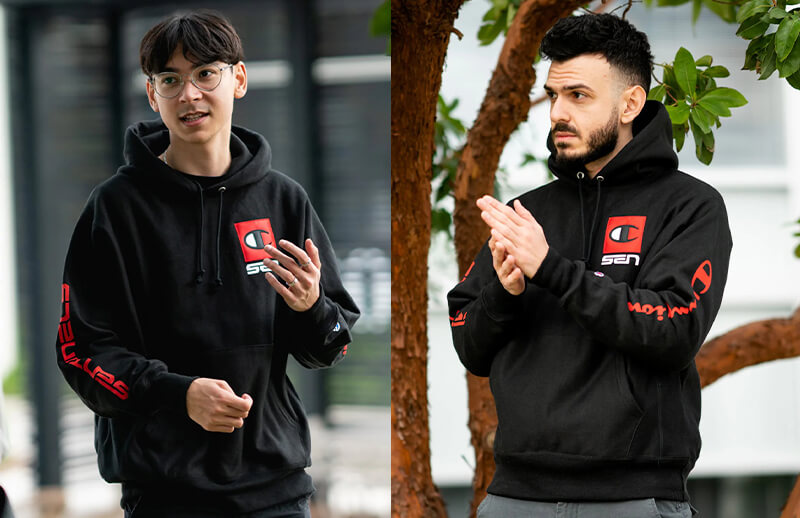 Where can I buy the new Sentinels hoodie collection in collaboration with Champion?
If you liked the new hoodie drop that Sentinels has launched in collaboration with Champion, you should know that the only way to get them from home is by going to the online store of the eSports team from Los Angeles. There you will be able to see a huge amount of collections, so look for this particular one and check out the garments it brings. For quicker access to the store, click on this link.
Check the sizes of each garment. This is extremely important, because if you choose the wrong size, you will have to return your purchase, wasting valuable time and money. Once you have chosen the size of the garments to buy, you only need to include the billing and shipping information and then you can wait for your order from the comfort of your home.