Ghost Gaming is a renowned eSports organization from the United States, founded in 2017, and whose fame came from its Gears of War team, although in that same year they acquired the Bee's Money Crew CS:GO team, thus managing to participate in the Esports Championship Series and the ESL Pro League.
This is a very recognized team worldwide, so it has a large fan base around the world; thanks to this, it is not surprising that Ghost Gaming constantly launches fashion collections and official merchandising through its own online store. If you like this equipment see also their Ghost Gaming "Blue Screen Of Death" Drop.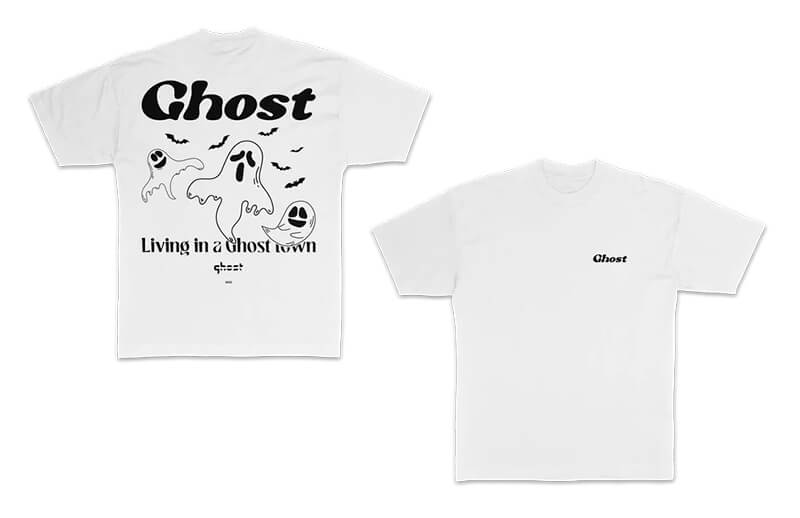 On this occasion, Ghost Gaming has launched a new collection of high-quality apparel, called "Living in a Ghost Town". This collection is composed of two very high quality garments, which, if you want to know in depth, you should read this post to the end. Stay with us and do not miss anything, because, in addition to tell you what brings this collection, we will tell you how you can get it and buy any of their clothes from your country of origin.
Ghost Gaming 2022 Living in a Ghost Town Collection
On November 13, Ghost Gaming announced through its social networks that its new fashion collection, called Living in a Ghost Town, was now available for purchase through its online store. This collection is composed of a t-shirt and a hoodie, both available in two high-quality models, with unique designs and very professional materials.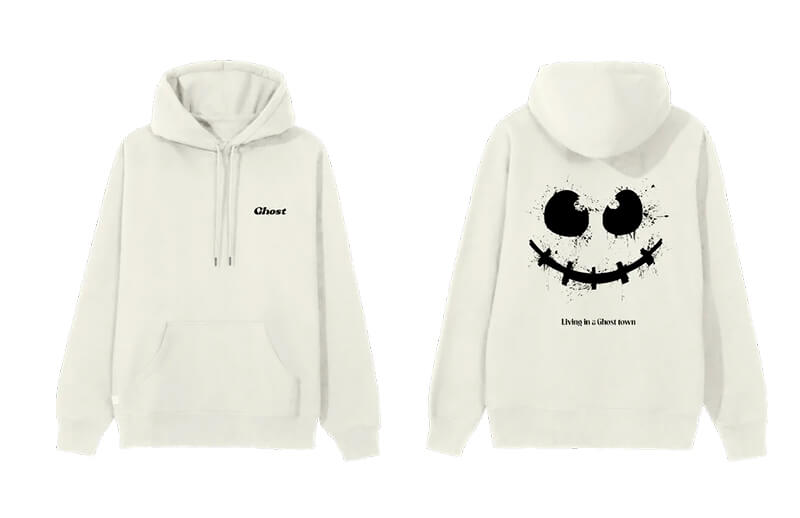 Want to know more about this collection? Keep reading the guide below.
Living in a Ghost Town T-shirt by Ghost Gaming 2022
The first thing we find in this collection is a short sleeve, crew neck cotton t-shirt. It is available in various sizes from S to 2XL, in two different models.
One of the models is cream, with the inscription Ghost on the left side of the chest, in black, as well as the large design on the back, also with the inscription Ghost, several drawings of ghosts and the phrase Living in a Ghost Town that gives its name to the collection. The second model is black, with the same design, but in white.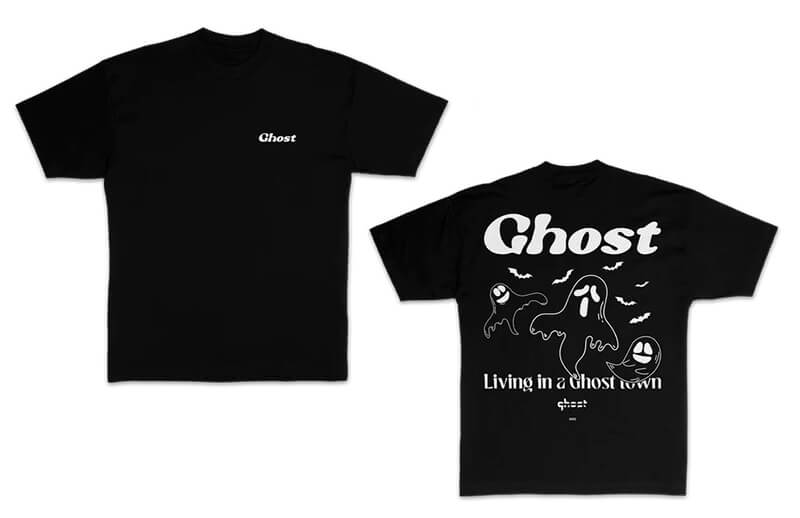 Living in a Ghost Town Hoodie by Ghost Gaming 2022
The second garment that is part of this collection is a cotton hoodie, adjustable hood with drawstrings and kangaroo pockets. It is oversize fit, has sizes up to 2XL and is also available in two models.
The first model, in cream color, like the previous T-shirt, has the word Ghost on the front and, on the back, a graffiti-style drawing of a horror smile. The second model, the same as the first, is black with white details.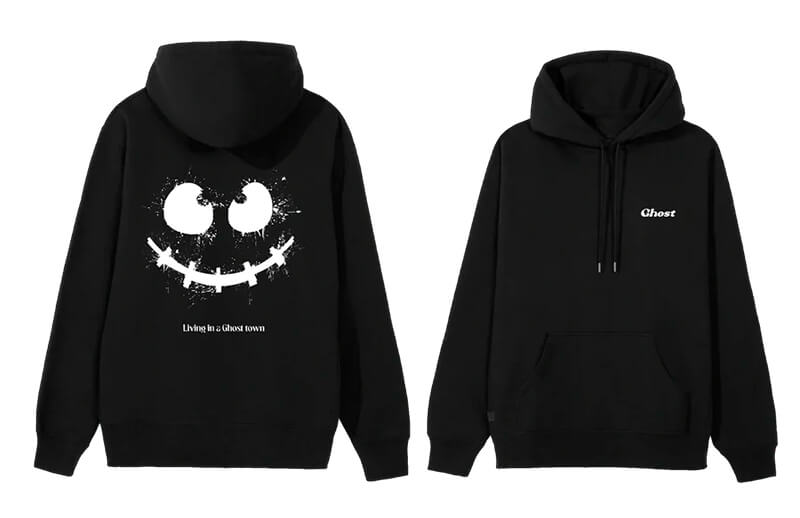 Where is the new Ghost Gaming 2022 collection?
If you liked this new Ghost Gaming collection and you want to get it from your home country, you should know that the only way to do it will be by accessing the team's online store. There you can find a wide variety of high quality clothing and fashion collections. Click on this link for quick access to the Living in a Ghost Town collection.
Once inside the store, don't forget to check the size of the garment you are going to choose, so that you don't have to make returns in the future that will cost you money and valuable time. Then, select the payment method you prefer, as long as it is available in the store, and add your billing, contact and shipping information so you can get this collection at home.