Schalke 04, in case you don't know it yet, is a highly recognized German soccer team, which currently competes in the Bundesliga, the country's top division. It is a truly historic team, but did you know that it has an e-sports division?
That's right, Schalke 04, like many other European soccer teams, has its own eSports team, which actively participates in various official virtual sports competitions. Previously, Schalke had a professional League of Legends team, which was highly regarded and actively participated in the LEC. In 2021, the club sold its place in the LEC to Team BDS for a total of 26 million euros, which actually helped Schalke to save itself from bankruptcy in the year when they were relegated to the second division of German soccer.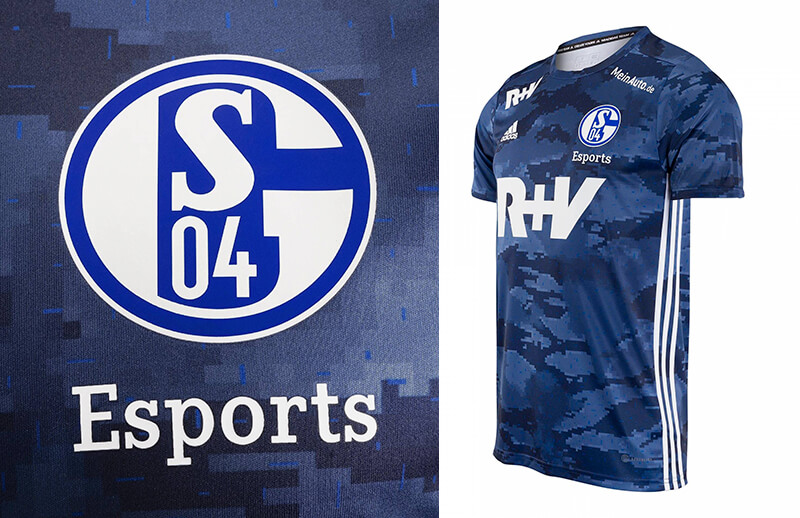 This team is currently still participating in various competitions, and that is why they need a sports jersey, which their players will wear in matches. This kind of jerseys are usually released for sale to the general public, and the case of the new Schalke 04 sports jersey is no exception. If you want to know this new sports kit in depth, we invite you to keep reading this post until the end, as we will also tell you how to get it from your home country.
New 22/23 Schalke 04  Esports x Adidas jersey overview
The new professional jersey of Schalke's eSports division went on sale on November 11, just a few days ago, and it has quickly been a hit among fans and followers of the German team.
This sports player kit has a round neck and short sleeves, made entirely of polyester, a fabric widely used in sportswear, especially for its rapid absorption of moisture produced by sweat, but also for its freshness and lightness at all times. It is available in sizes from S to 3XL.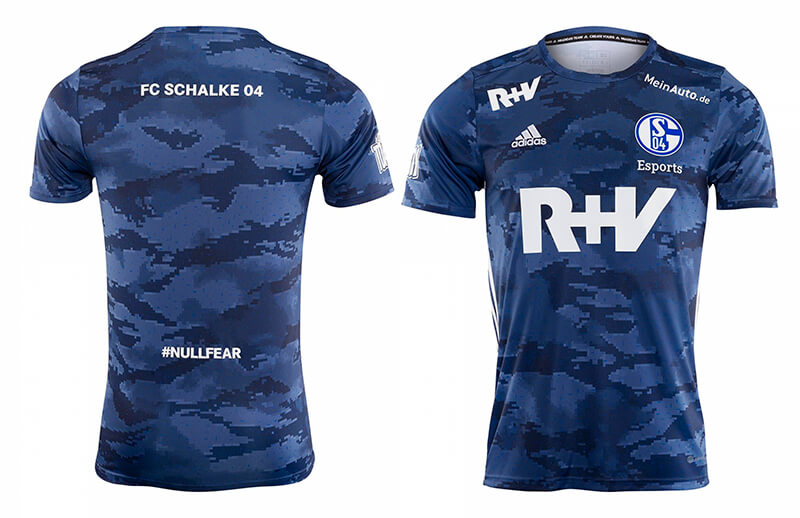 As for its design, we can see that it is a blue player jersey, which characterizes Schalke 04, with a camouflage pattern with darker and lighter blue spots around the jersey. On the front we will see the Schalke 04 logo on the left of the chest, the Adidas logo, manufacturer of the kit and all the German team's apparel in general, along with sponsors, such as R+V or MeinAuto, in white. The back is completely plain, and only contains the team name at the top and the phrase #NULLFEAR at the bottom.
Where can I get the new Schalke 04 x Adidas player jersey?
Did you like the new professional player jersey of Schalke 04's eSports division? Then you are most likely interested to know how you can go about getting it and have it delivered to your home. It's very simple; all you'll have to do is head over to the Schalke 04 online store and search for this particular release.
Once you have logged in, you must carefully choose the size you want, taking your body measurements and comparing them with the standard measurements of each size available in the store. Once you have your size, all you have to do is enter your payment method, billing and shipping information and wait for the product to arrive at your doorstep.