DetonatioN FocusMe is a Japanese professional eSports organization with teams competing in various competitive video games. Originally, this organization was established as an individual Counter-Strike Online team in July 2012, although, subsequently, they expanded to other titles, such as Apex Legends, eFootball (formerly called PES), Fortnite, Hearthstone, PUBG, Valorant, among others.
Their main video game is League of Legends, having a team that actively participates in the LJL (League of Legends Japan League) and with official qualification to the LoL World Cup in 2018, 2019 and 2021. It is a team with enough recognition, not only at national level, but also at continental level, in Asia, and at global level, in other continents, mainly in North America.
Being so recognized, DetonatioN FocusMe has its own online store, called DFM Store. In this store you will be able to see numerous fashion collections of the team, as well as official merchandising.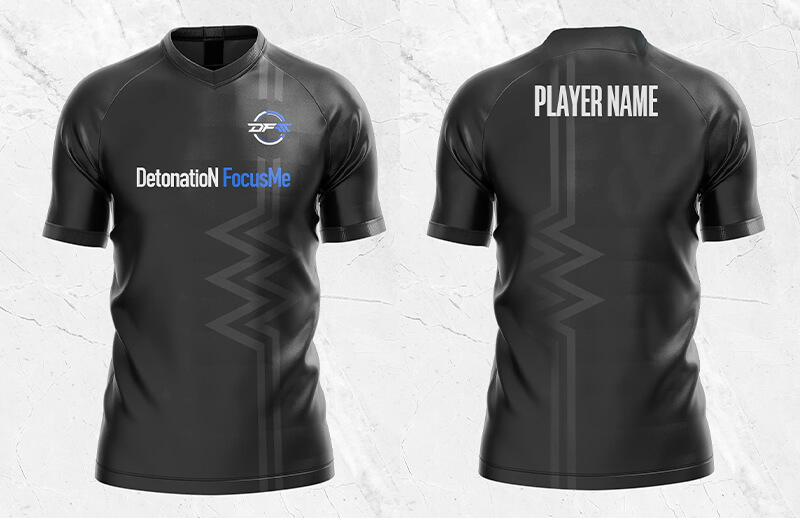 Recently, the Japanese organization launched a new clothing collection for sale, consisting of various garments that, if you are interested in knowing, you can see if you continue reading this post. In addition, we will show you how to get any of these garments from your country of origin. From this team we have also analyzed their DetonatioN Gaming x Champion official Clothing.
New 2023 apparel collection of DetonatioN FocusMe for this season
On January 6, DetonatioN FocusMe announced through its social networks that the new collection of official team apparel was already available for purchase through its online store, as we said, called DFM Store.
Do you want to know in depth these garments? Then keep reading this guide and don't miss out on anything.
DetonatioN FocusMe 2023 Pro Jersey
The first thing we will find in this clothing collection is a professional sports jersey, made entirely of polyester, a high quality fabric that is usually used in these garments to improve the absorption of moisture caused by the sweat of competition and nerves.
It has short sleeves and V-neck, with availability of sizes from M to 2XL, and the possibility of customizing it with the names of Nephrite, Hamuppi, Lettuce and Civila, different streamers associated with DetonatioN.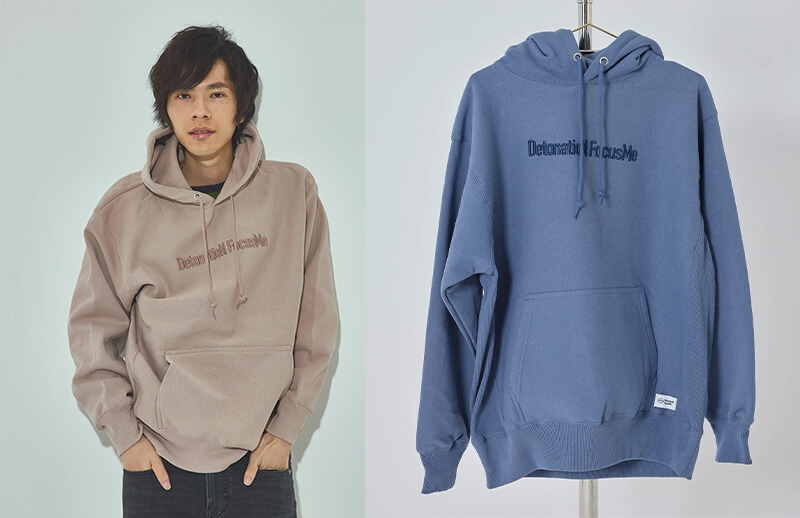 As for its design, we see that it is a fairly simple black T-shirt, with the DFM logo on the left side of the chest in white and blue, the team name on the chest, in the same colors, and two vertical gray stripes in the logo area in gray.
DetonatioN FocusMe Hoodie
Cotton hoodie with adjustable drawstring hood and kangaroo pockets, available in sizes up to 2XL and in different colors: blue, pink and black. All three models feature the DetonatioN FocusMe name embroidered on the chest in the same main color as the sweatshirt.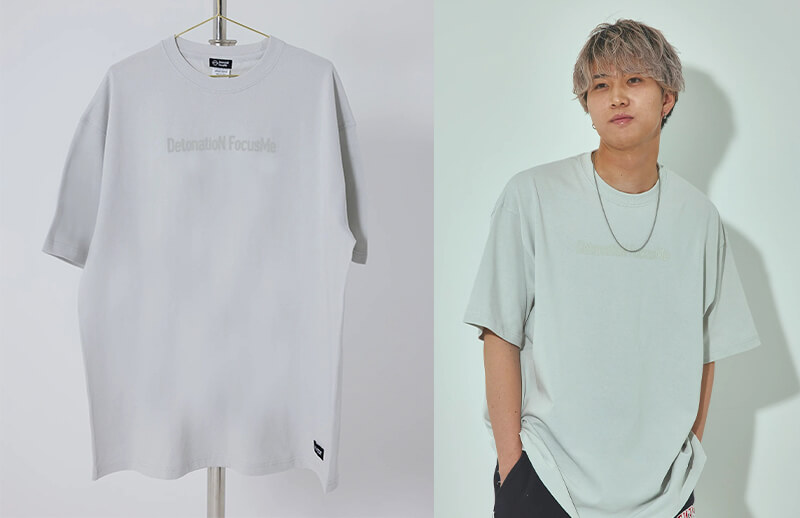 DetonatioN FocusMe oversized short sleeve T-shirt
T-shirt made of cotton with short sleeves and round neck, available in sizes up to XL in oversize fit and in gray, blue and black colors, also with the name of the team on the chest, without embroidery and almost imperceptible, but giving an extremely minimalist touch to the garment.
DetonatioN FocusMe oversized long sleeve T-shirt
Cotton t-shirt with long sleeves and round neck, oversize fit and sizes up to XL. Three different models: white, gray and black, with the same design as the previous t-shirts, with the DetonatioN FocusMe name on the chest, in the same color as the garment itself.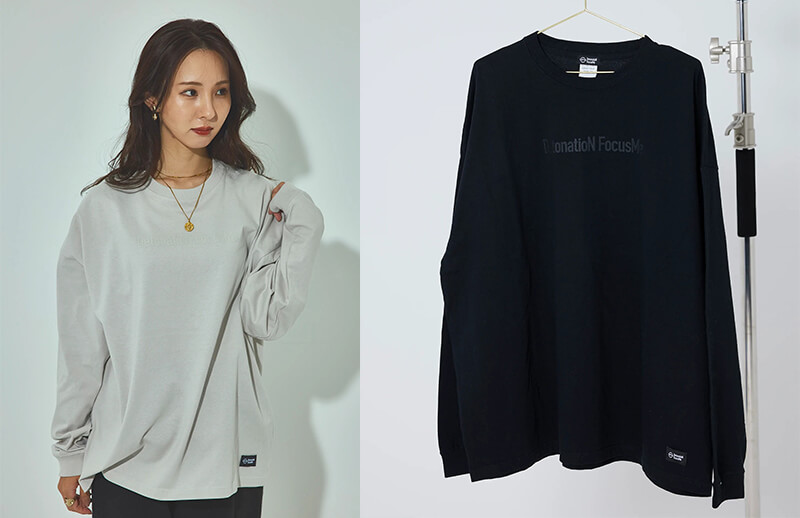 DetonatioN FocusMe Cap
Finally, we find a six-panel 100% cotton cap in black, with adjustable strap at the back of the neck, round visor and team logo in the same black color on the front.
Where can I find the new DetonatioN FocusMe 2023 fashion collection?
If you liked any of the new garments that are part of this new DetonatioN FocusMe 2023 collection, we recommend you to visit their online store, where you can find this clothing collection and many more. If you want to access more quickly to this store, click here and don't waste your time.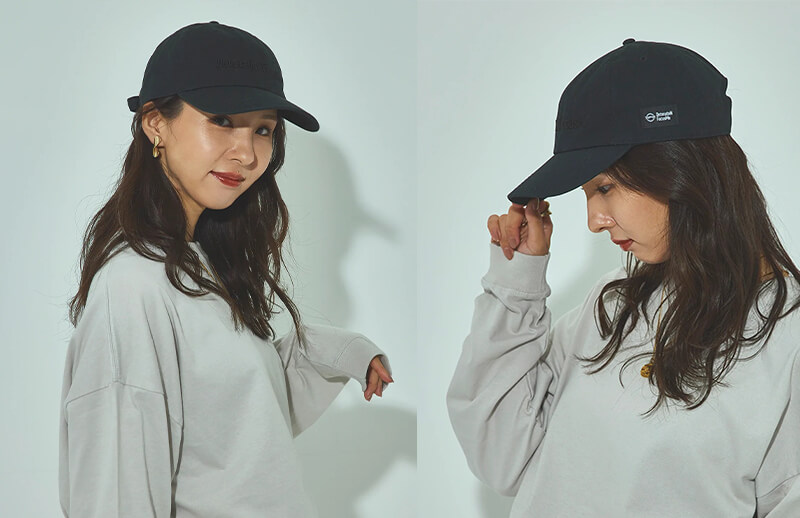 When you are already in the purchase section of any of the garments in this apparel collection, we recommend that you thoroughly check the size of each one, as it will be important to compare their measurements with your body to avoid making mistakes and then having to make returns that will cost you time and money.
Once you have all this ready, the only thing left to do is to add the payment method you like the most, include the billing information and, finally, the shipping information. Then, all you have to do is wait for your order to be confirmed and shipped to your doorstep.