The year 2021 has been quite good for Team Heretics, a Spanish esports organization that competes professionally in various video game tournaments such as Call of Duty, Clash Royale, Counter Strike: Global Offensive, Fortnite, among others. A clear example of this was the acquisition of Kaquka in its team of streamers, and the newest news given by the team has been its collaboration with Adidas, who together will have a kit for the 2021/2022 season.
What Team Heretics and Adidas are bringing us in this collection for the 2021-2022 season
The union between Team Heretics and the legendary sports franchise that is Adidas can only mean one thing, and that is the launch of a new line of team-themed sportswear. This line is made up of six unique outfits with a minimalist and elegant design.
Team Heretics x Adidas 2021-2022 long sleeve training T-shirt
The first piece of this collaboration is a sports T-shirt, this is the first long sleeve garment of this kind for the franchise. Its color palette is quite simple, consisting of classic black and white. The design features the Heretics logo on one side of the chest and a pattern of black and white stripes on the shoulders, its fabric is lightweight and breathable, optimal for training and also playing video games.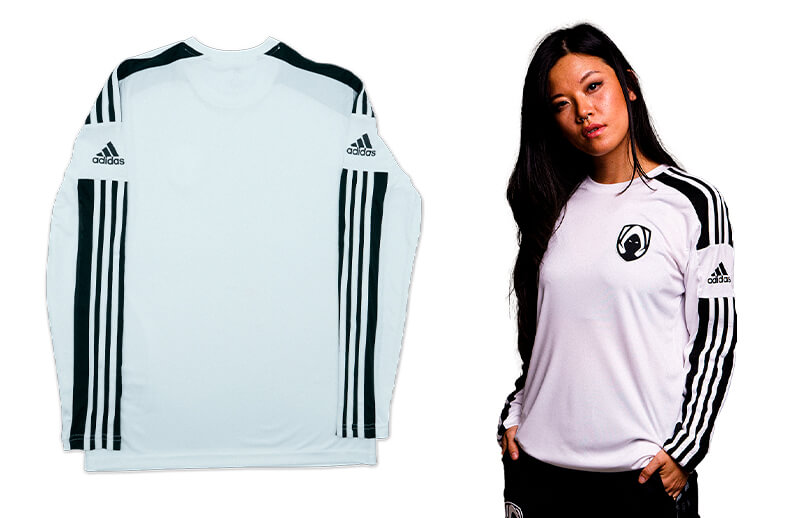 Heretics x Adidas 2021-2022 training Jacket
Very similar to the training shirt, this jacket differs in details such as having a zipper, adding more diversity when wearing it, using the logos of the brands that made this project a reality and its collar is black extending in a striped pattern, characteristic of Adidas garments.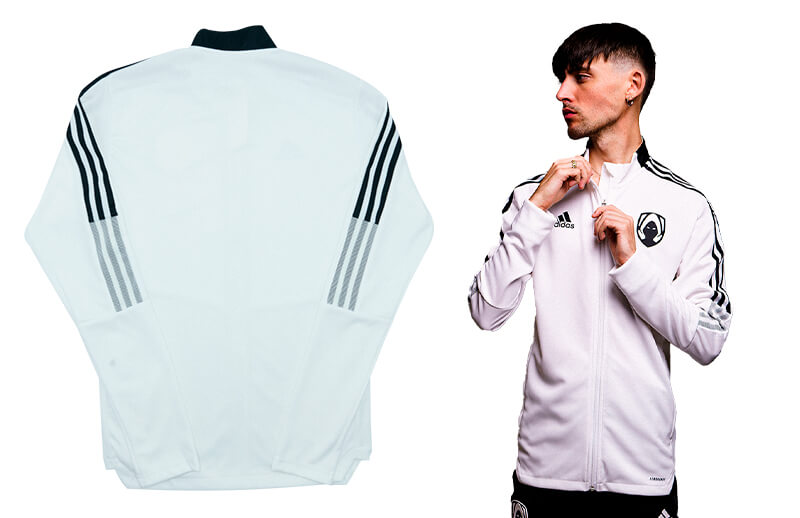 Team Heretics x Adidas Windbreaker 2021-2022
This piece is one of the most famous and requested by Heretics fans, this is due to the wide variety of features it has. It has a zipper and hood, being in this way a fully functional garment for day-to-day activities. Its color is black, so there can be different combinations that involve it, the insignia of both brands are located on the chest and with white lines across the shoulders breaks the color scheme with subtlety.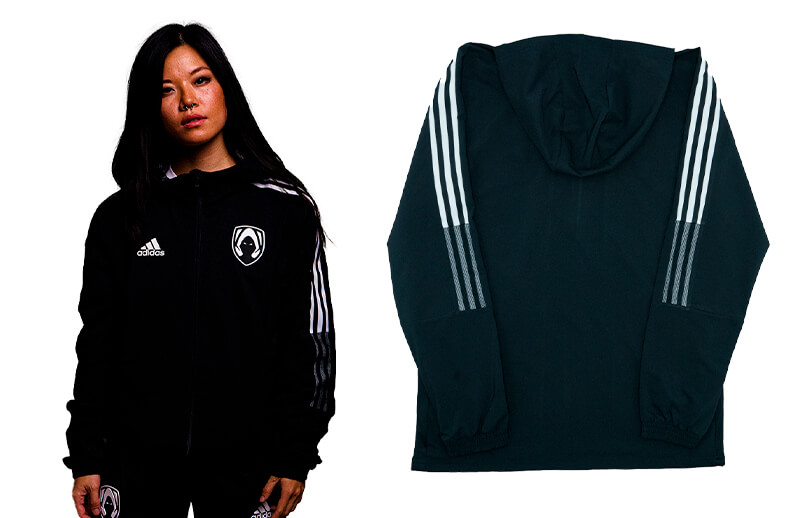 Heretics x Adidas Joggers 2021-2022
The best way to combine the previous garment and any other belonging to the team is this amazing training pant. Its materials offer great comfort as it is the lightest pant in this new collection, plus its black design and with the Heretics and Adidas logos on the sides make this pant a pretty solid piece.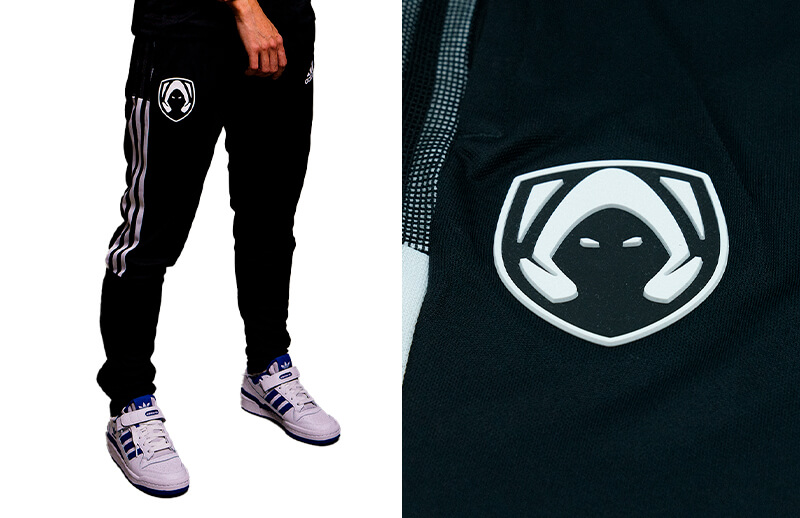 Team Heretics x Adidas 2021-2022 gray Hoodie
The sweatshirt is a garment that can not miss in any closet, therefore, it is a fashion classic, its gray color makes it a neutral piece that does not draw attention while still looking good, its materials are breathable, lightweight and comfortable allowing you to make any kind of movements without binding. Its design remains minimalist, with the image of Adidas brands and lines.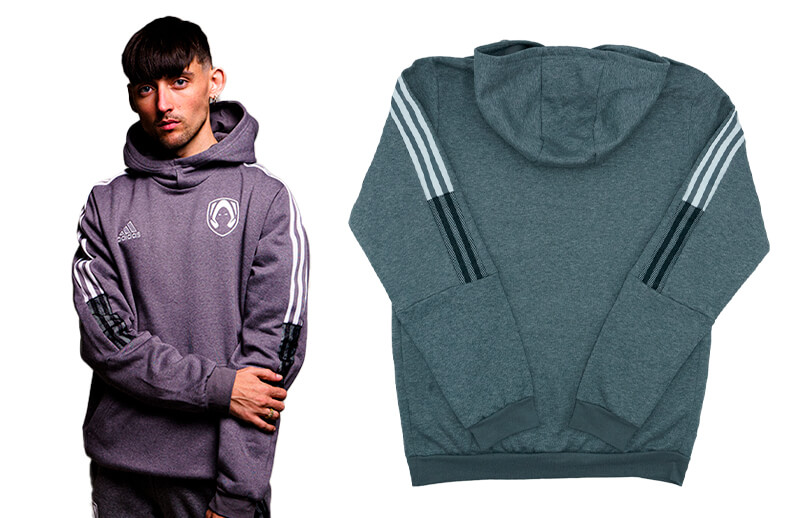 Heretics x Adidas gray shorts 2021-2022
The latest from the collection are these shorts, one of the best options when it comes to combine any other Heretics or Adidas garment. Its design gives a sporty look by featuring stripes on both sides and of course the logos of this collaboration.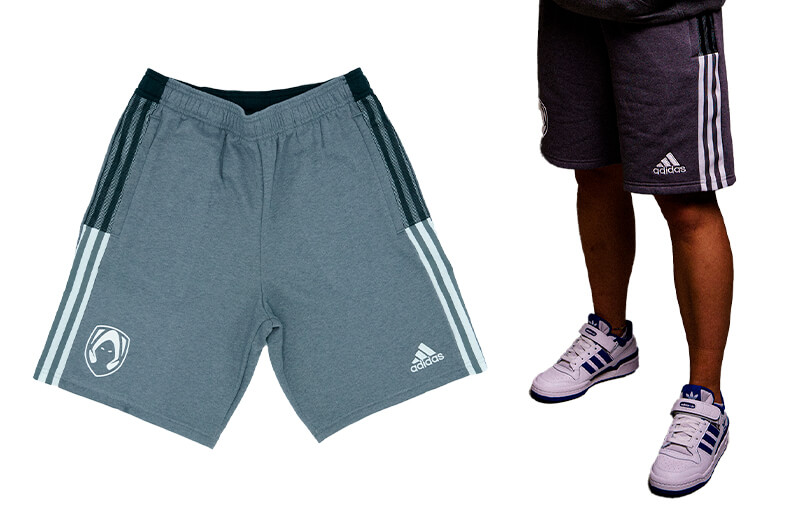 Team Heretics fans are delighted with this collaboration with Adidas, and have expressed their good opinions about the garments on social media, so it is expected that this kind of collaboration will become a reality many times more. Team Heretics has teamed up with Adidas to bring out a line of clothing that features a variety of apparel that you're sure to love, get the details on each one here. To purchase any item of the collection you can do it from the official Team Heretics store.