Team BDS is a famous Swiss eSports organization that has a professional League of Legends team, participating in the most renowned official competitions in the world of eSports, such as the LEC.
This team has a large fan base around the world, so it is not surprising that BDS is constantly launching new collections of official merchandising through its online store. In this same store they have recently launched a new garment, with motifs of the arrival of Christmas, and we will tell you in this post what it is about.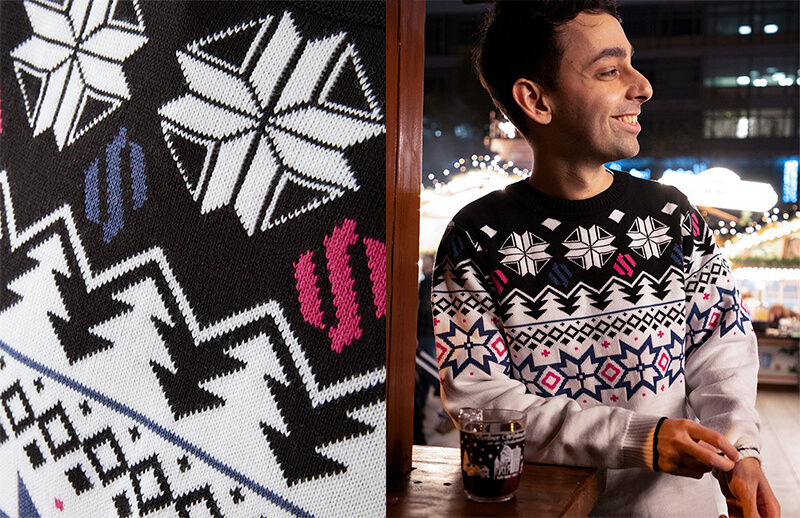 If you are interested in knowing more about it, we invite you to stay with us until the end of the post and do not miss anything, because we will also help you get this new garment from the comfort of your home. Let's get started!
Team BDS Christmas Jersey 2022 winter overview
At the end of November, BDS announced through their social media that the new official Christmas jersey for this 2022 was now available for purchase through the team's online store. It is a long-sleeved sweater made of 100% acrylic, with round neck and available in sizes from S to XL.
Its design is completely Christmas, being mostly white, with many motifs of this holiday, being the upper part black and finding in the middle drawings of snowflakes, pine trees and, of course, the BDS logo in blue and pink pattern.
Where can I buy the new Team BDS Christmas sweater?
If you liked this new official Team BDS release, you should know that the only way to get it will be by accessing the team's online store; there you can find a variety of different collections. If you want to go directly to the purchase section of this new jersey, click here and you'll be there in just a few seconds.
Once you are about to buy the garment, don't forget to check the available sizes, to avoid making mistakes and having to make future returns. Remember to compare the measurements of each of the sizes with your body measurements; this way you will have more chances to find the right size for you.