If we talk about famous eSports teams, it is very likely that one of the first names that comes to mind is FaZe Clan, an eSports organization, but not just any, but one of the most recognized worldwide.
This organization has professional teams that actively participate in official sports competitions of Call of Duty, PUBG, CS:GO, Fortnite, Rocket League, Valorant, among other video games, accumulating a total of more than 10 years of success in different modalities and tournaments.
FaZe Clan has a huge global following, so they are in charge of maintaining an updated online store, with lots and lots of quality official apparel and merchandising, making new releases periodically.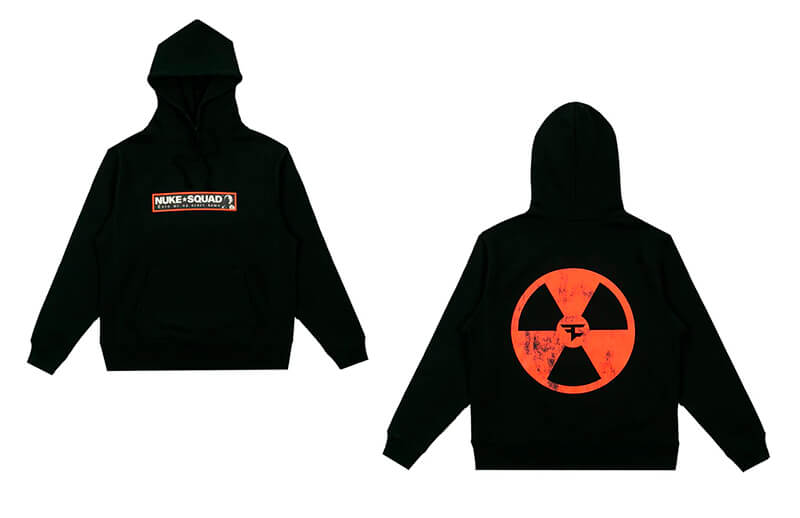 Recently, FaZe launched a new apparel collection, called NUKE HOLIDAY, composed of several garments that you can see below; if you are a follower of the team, you can not miss this shopping guide, because, in addition to telling you what the collection is composed of, we will help you get it from your country of origin, whatever it is.
NUKE HOLIDAY clothing collection by FaZe Clan
On December 6, just a few days ago, FaZe Clan announced via its verified Twitter account that the new fashion collection, called NUKE HOLIDAY COLLECTION, was now available for purchase through its online store.
This fashion collection is mainly composed of sweatshirts, t-shirts and pants, although we can also find some accessories that may well catch your eye. Next, let's see what each of these garments is about and what their main details are.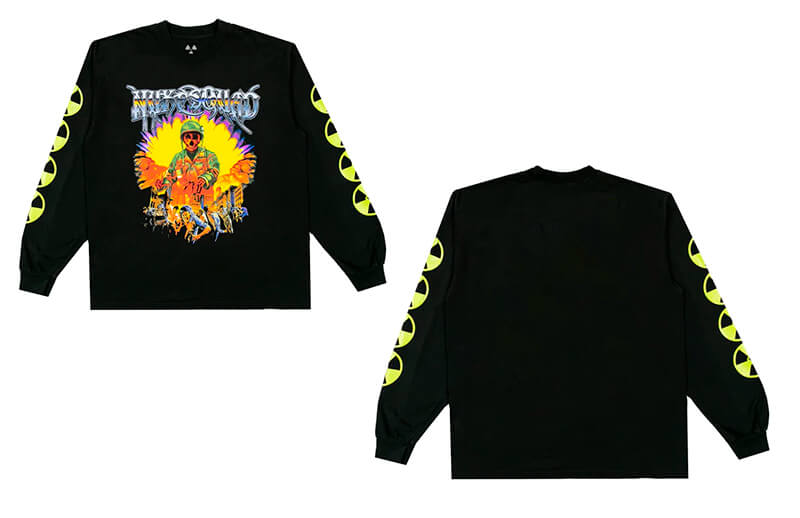 TMUND HOODIE by FaZe Clan
Adjustable hoodie with adjustable hood and kangaroo pockets made of 100% organic cotton, in black, with a red outlined rectangle on the chest with the name of the collection and a radioactive hazard logo in red on the back. Available in sizes up to 2XL.
FaZe Clan 2022 ZOMBIE long sleeve T-shirt
Long sleeve t-shirt available up to size 3XL, made entirely of cotton, featuring a black color design with a toxic danger logo pattern in fluor yellow on the sleeves and a zombie drawing on the front, with various colors.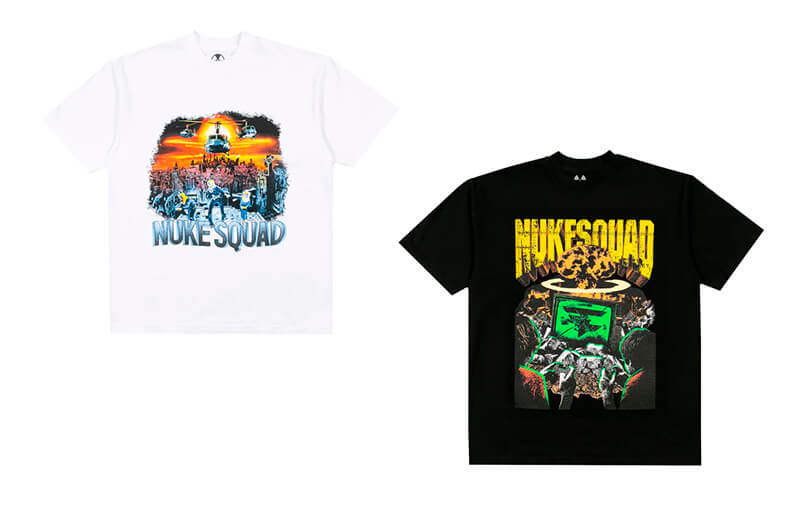 FaZe Clan TV EXPLOSION T-Shirt
Short sleeve, crew neck cotton t-shirt in black with a comic book style design with the phrase NUKESQUAD on the front. Available in sizes up to 3XL, starting at S.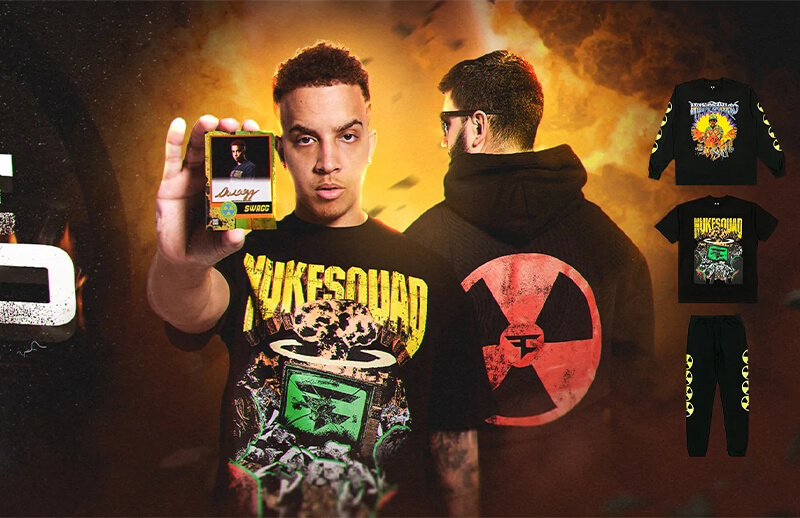 CHOPPER T-shirt by FaZe Clan
White cotton T-shirt, also with round neck and short sleeves, with standard fit and sizes up to 3XL. Its design includes a drawing of a helicopter on the front, together with the phrase NUKESQUAD.
I WANT YOU T-shirt by FaZe Clan 2022
Last cotton t-shirt of the clothing collection, in this case in black, with a front design featuring a skeleton dressed as a soldier with the phrase I WANT YOU.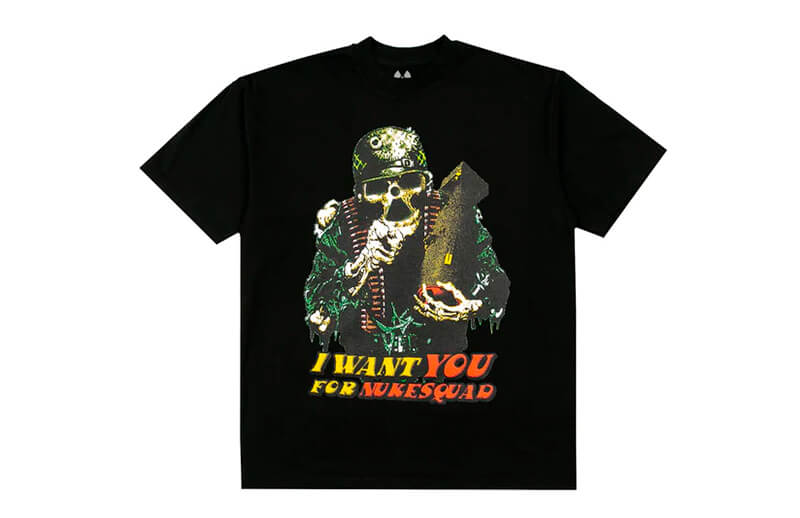 TMUND sweatpants by FaZe Clan
Sweatpants made of cotton and polyester, with size availability up to 2XL, in the same line as the sweatshirt seen in the first post. Black in color, with toxic hazard logos in red on the right and a red rectangle with different inscriptions on the left.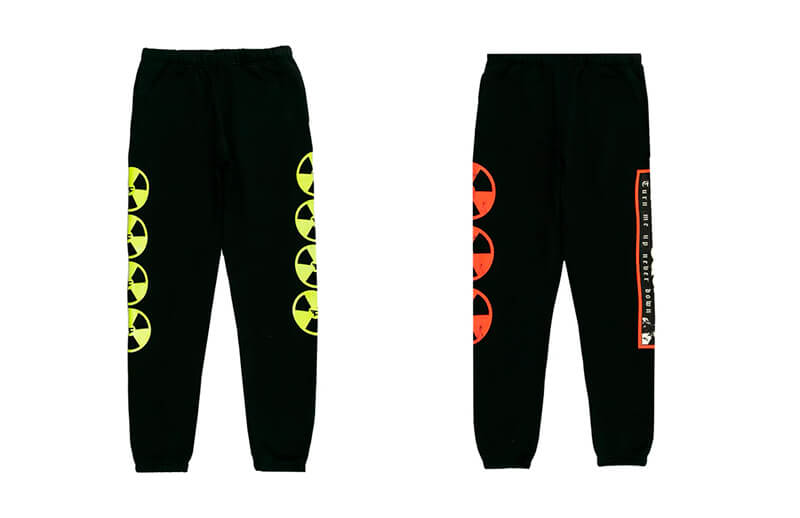 FaZe Clan GLOW Tracksuit Pants
Tracksuit pants very similar to the previous one, made of the same materials and with the same color, with the difference that, although it is black, it has the toxic hazard logos in fluor yellow on both sleeves.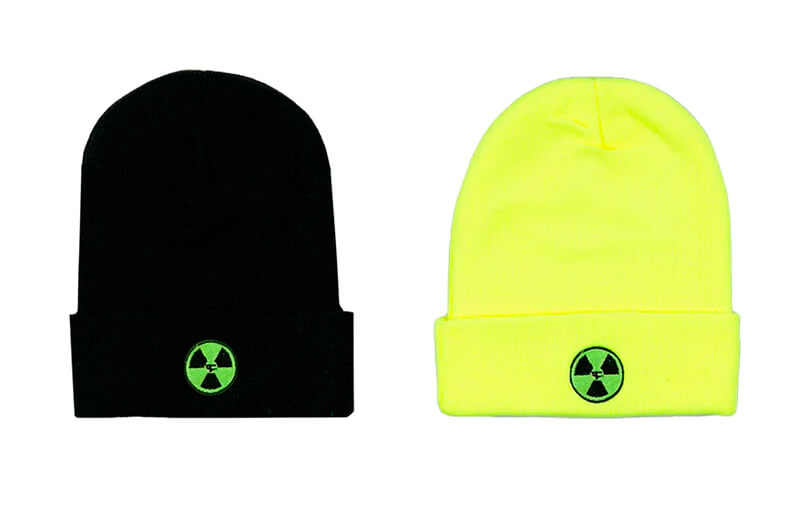 NUKE EMBLEM beanie by FaZe Clan
Beanie style hat made of 100% acrylic, available in fluo yellow, with the toxic hazard logo on the front in green, or in black, with the same logo on the front.
Complete pack of FaZe Clan 2022 collectible cards
Finally, we found a very curious item; it is a complete pack of collectible cards; it is a total of four collectible cards, which include different players of the team, such as Booya, Swagg, JSmooth and Santana.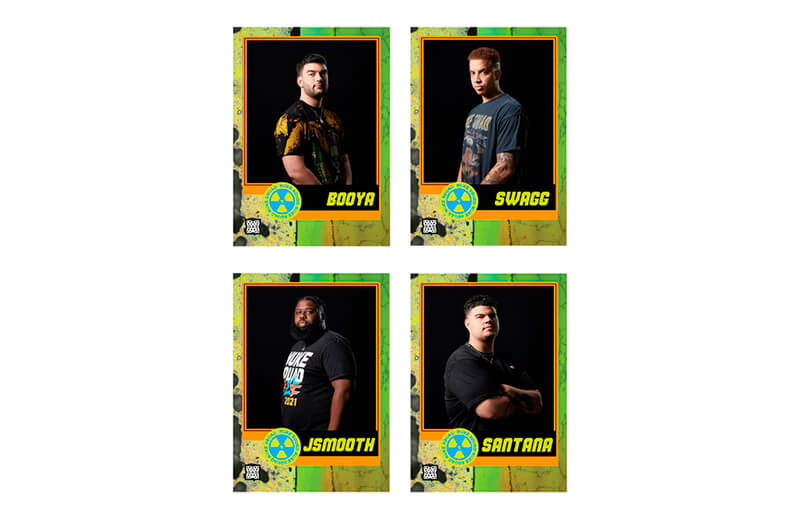 Where can I find the new NUKE HOLIDAY collection from FaZe Clan?
Did you like what the new official FaZe Clan NUKE HOLIDAY apparel collection has to offer? Then you may very well be interested in knowing how you can get your hands on their clothes from the comfort of your home. If that is the case, you should know that the only way to do it will be by accessing FaZe's online store.
In this store you will see a lot of different collections, as well as official merchandising of the team; in order not to get lost and to get to this particular collection faster, you can click here and be redirected in just a few seconds.
Once you have chosen the clothes you want to buy, make sure you select the correct sizes for each one, comparing the measurements of each one with your body measurements. This way, you will avoid having to make returns in the future. Once you have finished the selection process, you just have to choose the payment method you like the most, among those available, and add your billing and shipping information.