In the world of gaming and e-sports there are many organizations and teams of great renown, whether at the national, continental, North American, European or Asian level, or at the global level. One team that is known in all three categories is KOI, founded by famous Spanish streamer Ibai Llanos and ex-footballer Gerard Piqué.
This eSports organization founded in 2021, based in Barcelona, has professional teams that actively participate in tournaments of great global importance in video games such as League of Legends, Valorant, FIFA 23, Rocket League, among others.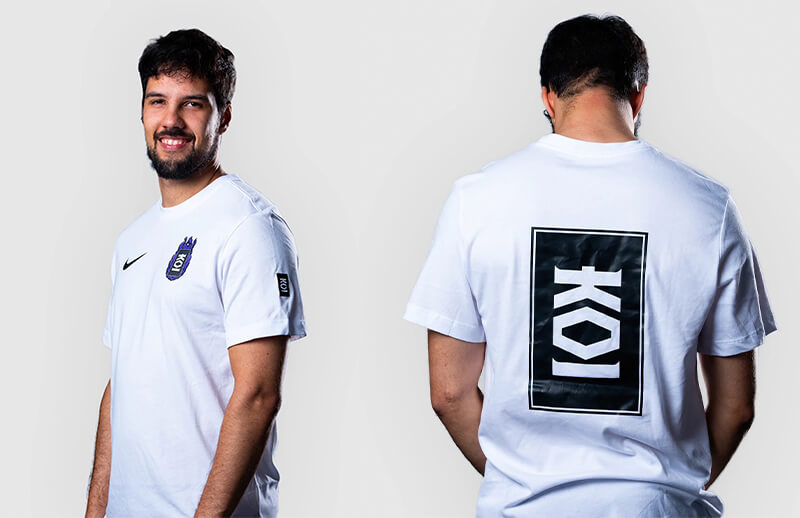 With so much fame around the world, mainly in Spain, it is not surprising that they have so many fans and followers who focus on getting the collections that this organization usually launches through its online store. Recently, they have launched a new collection in collaboration with Nike, a brand that you don't even have to talk about to know about; the leading sports brand in the market is known, without a doubt, all over the world.
Do you want to know about this new KOI and Nike collaborative collection for 2023? Then keep reading this post until the end and don't miss anything, since, besides telling you what it brings, we will tell you how to get it from your home country.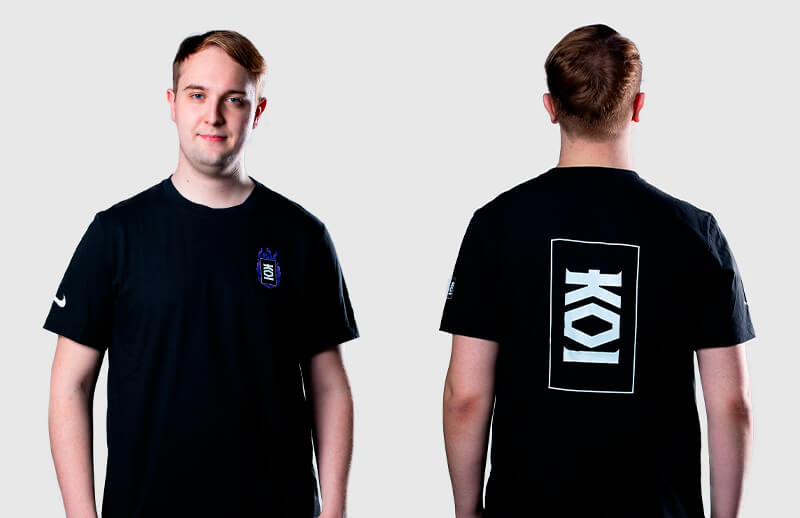 KOI x Nike: First apparel collaboration overview
A short time ago, KOI announced through its social networks that the new collaborative collection with the famous multinational brand Nike was already available for purchase through the team's online store. This collection is composed of several sportswear items, which, if you want to know in depth, you can see in this same guide.
KOI x Nike Dri-Fit T-Shirt
The first product we find in this new collection is a T-shirt with short sleeves and round neck, made of the highest quality breathable cotton, with availability of sizes from S to 2XL. It is focused on sports practice, although it is not the official sports jersey that KOI players will wear in 2023.
Its design comes in two different models: the first one, in white, has the Nike logo on the right side of the chest, in black, along with the KOI logo in its original colors on the left side. The back has a black vertical rectangle with the KOI name in the same way in white. The second model, on the other hand, is exactly the same as the previous one, only in black and with the Nike logo in white on the right sleeve.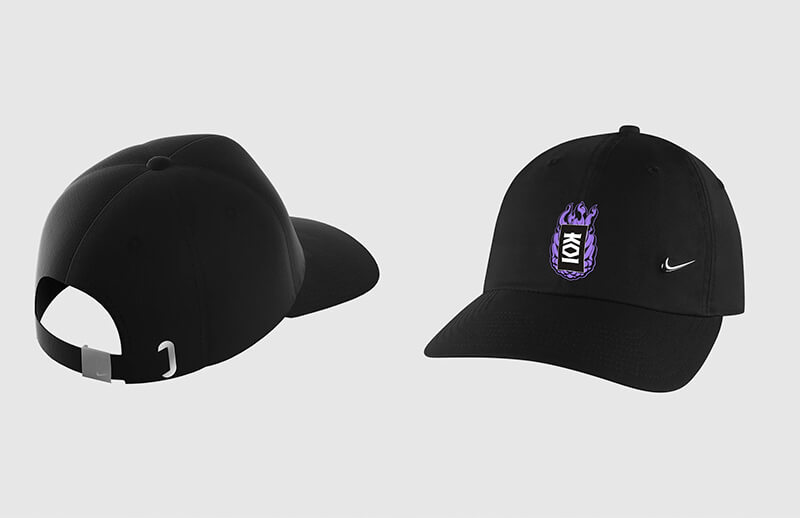 KOI x Nike metal swoosh Cap
Nike Sportswear Heritage86 cap, made with 6 breathable panels of great quality, adjustable back closure. Available in two models: one white and one black, both with metallic Nike logo on the front, next to the KOI logo.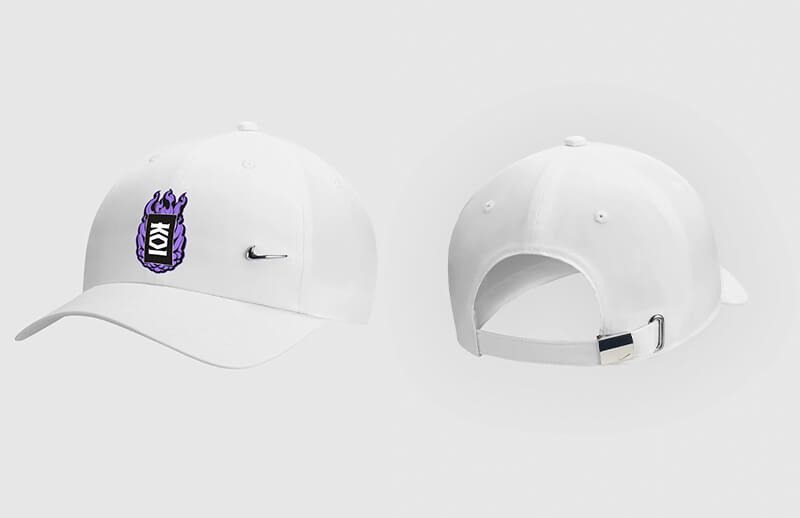 KOI x Nike 2023 Hoodie
Black Nike hoodie with adjustable hood with white drawstrings and kangaroo pockets, available from size S to 2XL. It has an extremely simple design, with just the KOI logo in its original colors on the left chest, and the Nike logo in white on the right.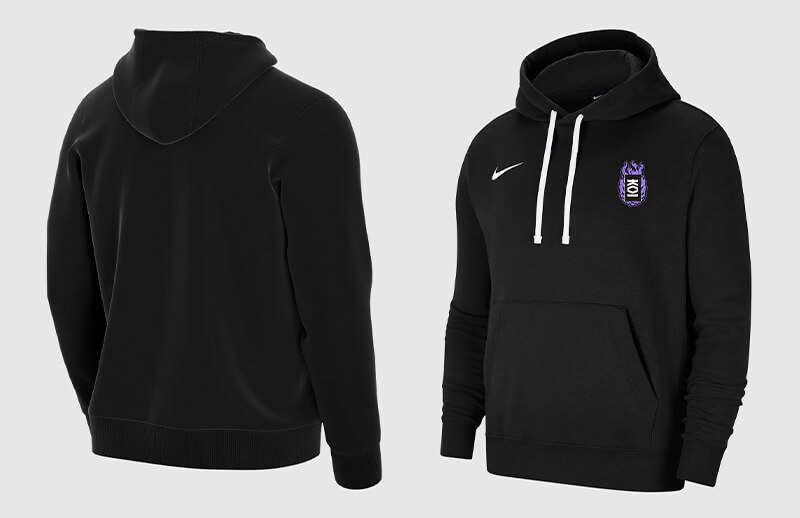 KOI x Nike Backpack
Finally, we find a Nike Brasilia backpack, made with recycled polyester and multiple pockets and compartments. It is black in color, and features, on the front, the Nike logos in white in large size and the KOI logo underneath.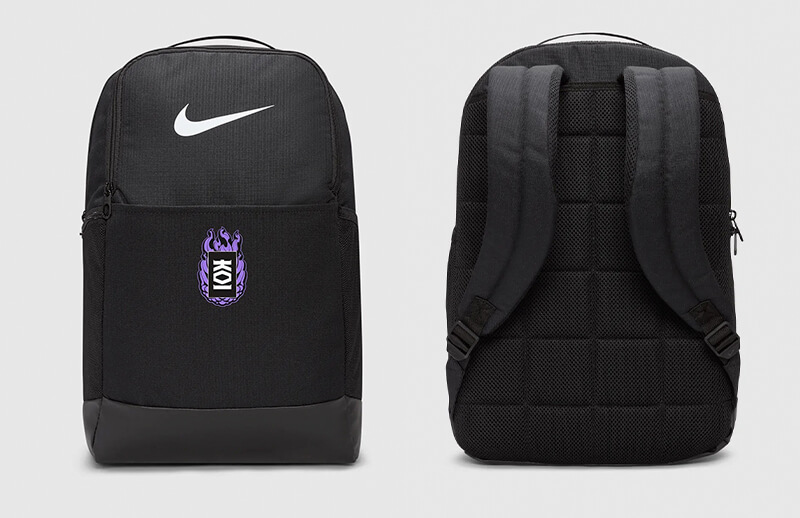 Where can I find the new KOI and Nike collaborative collection?
If you want to buy any of the two products that KOI has launched for sale in collaboration with Nike, you should know that the only way to do so will be by accessing KOI's online store. In this store you will find an incredible amount of collections and garments, so, if you want to get there faster, you can click here.
Remember to check the sizes available for each garment, comparing them with your body measurements, so you can choose the right size and not have to make future returns that will cost you money and valuable time.