Twitch is a streaming platform founded in 2011 where users carry out the transmission of content focused mainly on esports and video games of different style. With the passage of time Twitch has become a reference for anyone who wants to forge a career as a gamer. Recently the platform has announced the Twitchers who had the greatest reach this year, being Felix "xQc" Lengyel the undisputed king in views, followed by the Brazilian streamer Gaules and the Spanish Auron Play and Ibai llanos. On the other hand, Twitch has decided to expand its merchandising with the launch of new merchandise through the LULtra Bold collection in which fans will have the opportunity to purchase clothing and other items.
Items from Twitch's LULtra Bold fashion Collection
Among the items that are part of this collection are:
Twitch LULtra Bold Jackets
The jacket from the LULtra Bold clothing collection by Twitch is made of polyester material, which makes this model an ideal choice for use in very windy days or cold weather. Also, this jacket presents in its design lines that elevate its aesthetics and distinguish it from other similar models. In the shoulder area you can see the presence of a black and white stripe with the word Twitch deployed along its length. In addition, this model features a zipper on the front, so you can wear the jacket open or closed, as well as a pair of pockets on each side with enough space to carry your smartphone.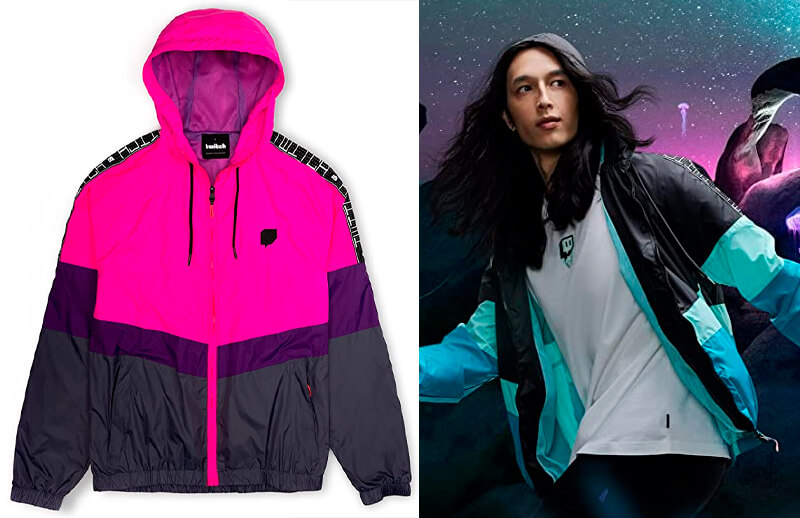 Twitch LULtra Bold T-shirts
The T-shirts in Twitch's LULtra Bold apparel collection come in a variety of designs to choose from; some simple, some with illustrations or patterns that evoke the style of decades past. It is worth mentioning that all these models have been crafted in cotton material, so you get a piece that is soft to the touch and comfortable to wear. In addition, these T-shirts are available in different sizes and colors, so you can have the opportunity to combine them with other pieces to create interesting outfits that make you stand out in almost any occasion or offer you a relaxed and cool style.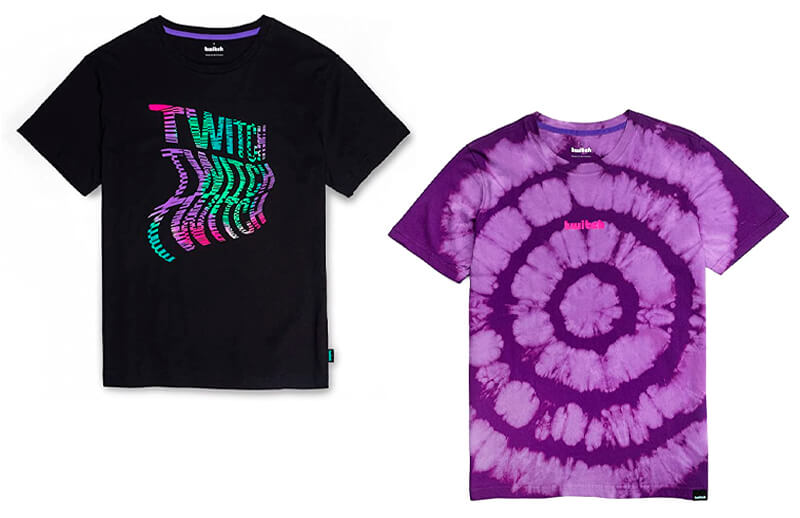 Twitch LULtra Bold Joggers
Just like the T-shirts, the joggers from Twitch's LULtra Bold style collection come in different designs, so you can choose the one that suits your preferences, either plain or with a faded pattern. Thanks to the use of cotton and polyester, these joggers will provide you with the comfort you need, whether you wear them to relax indoors or go out for a walk. Also, the LULtra Bold joggers from Twitch's LULtra Bold collection feature internal drawstrings to adjust the fit at the waist, as well as a back pocket with a snap button closure.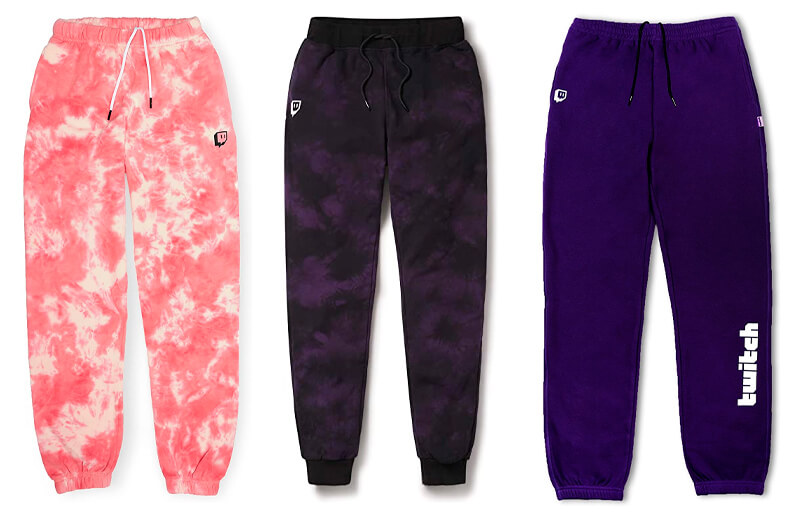 Twitch LULtra Bold Hoodies
There are several designs of hoodies that you will find within the LULtra Bold clothing collection of Twitch, which will allow you to have the opportunity to choose the one that fits your style and you can combine with other garments of your closet to take your outifts to the next level. In addition to this, they are made of cotton and polyester. So, not only will you get a garment that will make you look good, but also that will offer you enough warmth on those cold weather days or in spaces where this thermal sensation prevails. In addition, in the front you can see the presence of a kangaroo pocket.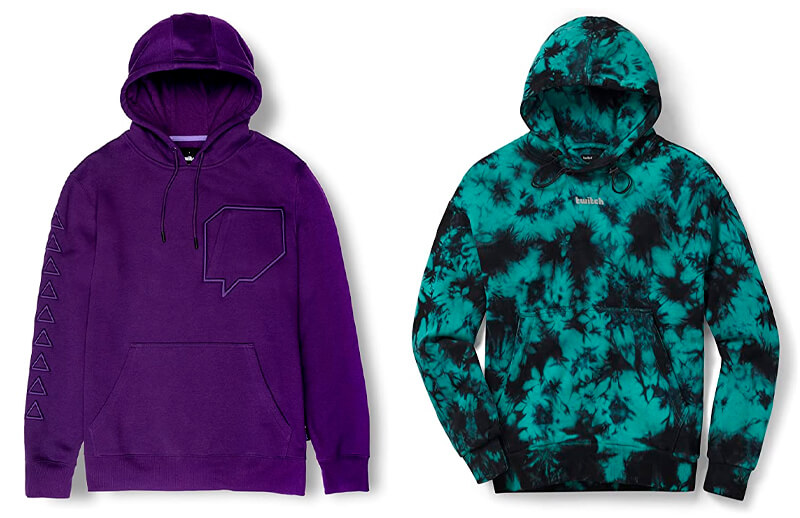 Twitch LULtra Bold Caps
The Twitch LULtra Bold apparel collection cap features a 100% polyester design with the Twitch logo embroidered on the front. On the back this model has two plastic straps: one with raised dots and the other with holes that snap into the dots, making the cap fit correctly to the diameter of your head.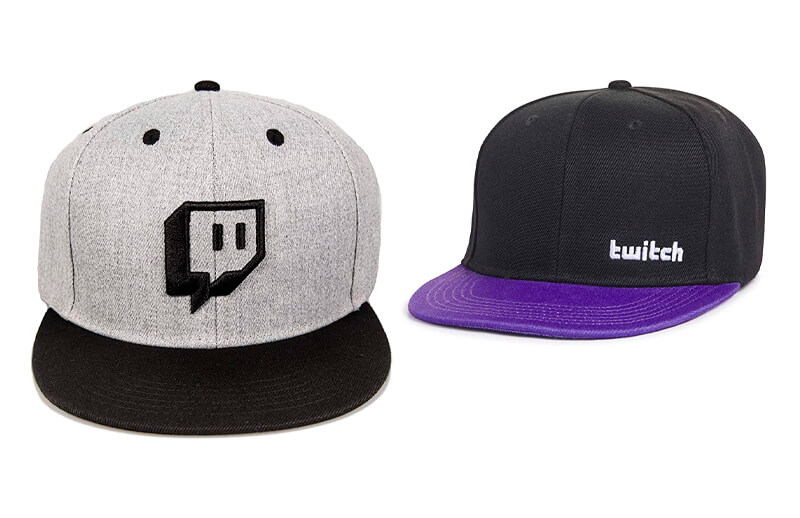 Twitch LULtra Bold  tactical Bomber Jacket
Within Twitch's LULtra Bold collection the tactical bomber jacket is a garment that stands out from the rest, thanks to its structure in which the presence of elements that help elevate its aesthetics stands out. Among them are the collar and cuffs, which have been endowed with a purple color, the same that can also be seen in the details of the left sleeve, serving as a contrast to the predominant black color in the rest of the jacket. Also, this model presents a zipper on the front with which you can choose whether to wear the jacket open or closed, as well as on the left sleeve. Also on the front, this model has pockets arranged diagonally on each side and with flaps that close with a snap button.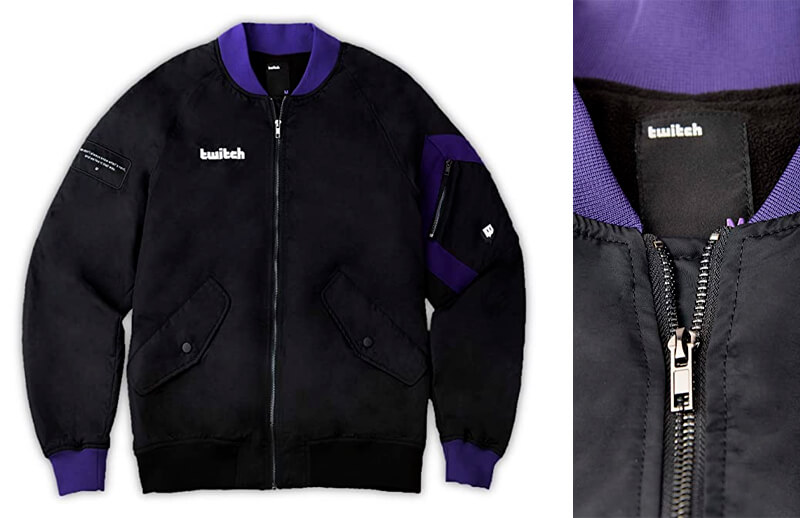 Twitch LULtra Bold Bag
In addition to clothing, the LULtra Bold clothing collection offers a waterproof bag made of polyester and rubber materials that will be very useful in the trips you make to take with you all those necessary belongings and transport them safely. Next to the main compartment, this bag has a side pocket as well as multiple interior pockets. For ease of transport, this bag features a standard and backpack strap system.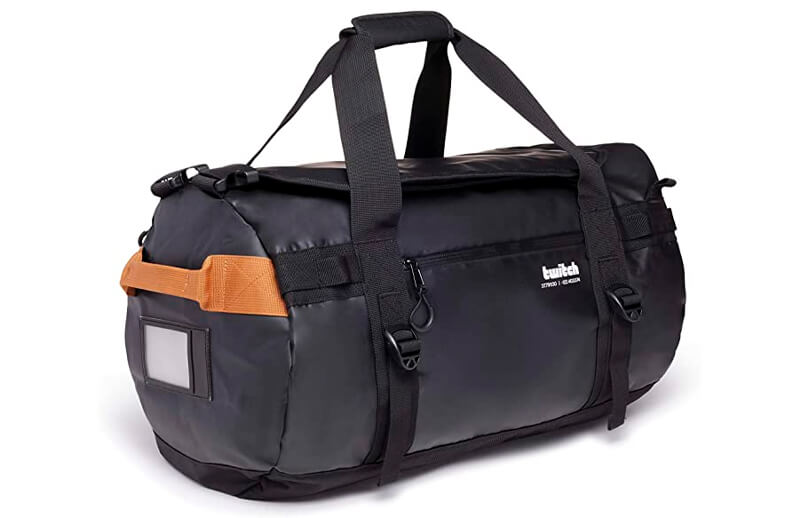 Twitch has made available to its fans a new apparel collection of items in various designs and colors. Those interested in purchasing any of these items can do so through Twitch's official Amazon page.