Founded in August 2016, Team Heretics is an esports team that made its way in this sector by participating in tournaments of games such as League of Legends, Counter Strike and Clash Royale. Currently there is a rumor that Heretics would be part of the second super league division that would be called Superliga Segunda División. This division would be created within the maximum LoL competition in Spain. The news about the realization of this event was confirmed by the Liga de Videojuegos Profesional (LVP). There would be 10 teams that would make up this tournament, of which, in addition to Team Heretics, would potentially include Case Esports, Zeta, De Gea and Falcons. While this materializes Heretics has put its efforts in the world of fashion to provide its fans and the general public with a series of items as part of its latest Essentials collection.
Items from the Heretics Essentials clothing Collection
Within the heretics essentials apparel collection you will find the following items:
Team Heretics Essentials Hoodie
Hoodies are one of the garments that most people always have in their closet to wear on those occasions of cold weather or just to be relaxed at home or go for a walk. In that sense, Heretics offers in its Essentials clothing collection hoodies with a design that will please both fans and the general public. In this hoodie we can see elements allusive to Heretics as the logo located on the front and sleeve, while in the back a large drawing with the motto of the team Take over the world.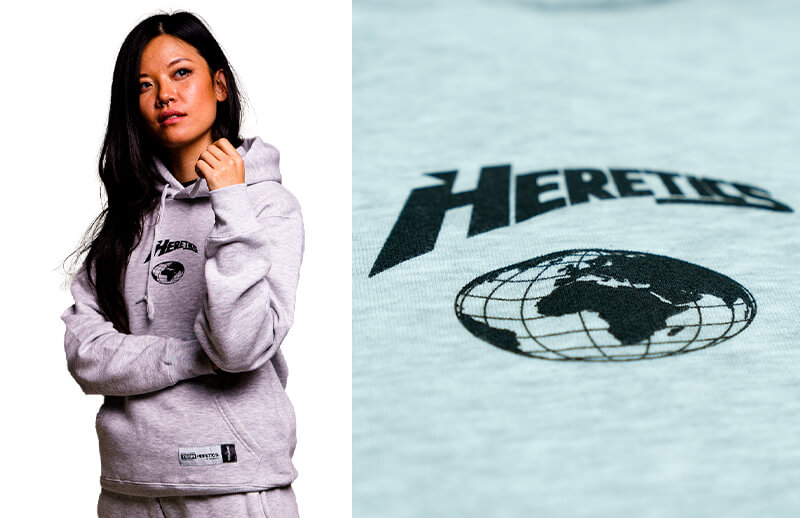 Also, the hoodie has a front pocket where you can put your hands to keep warm, as well as carry small items that you can easily carry anywhere. You can have the opportunity to buy this hoodie in beige, black and grey.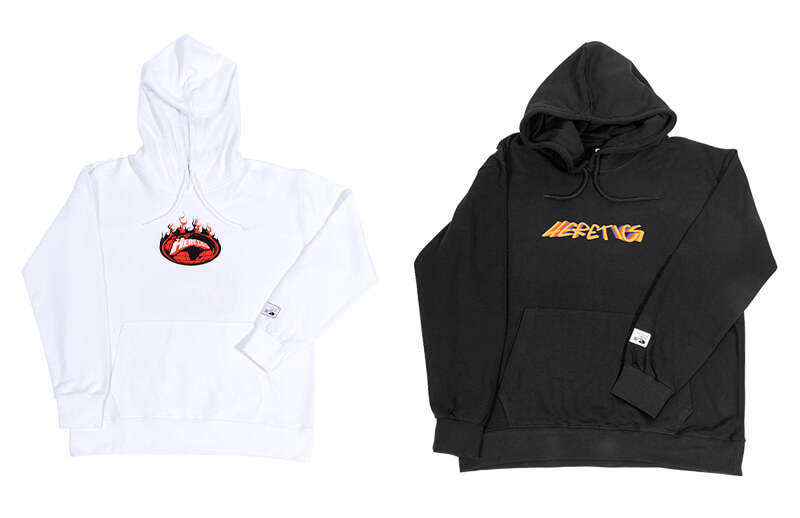 Team Heretics Essentials T-shirt
Another item that can never be missing in every person's closet is a white T-shirt, which Heretics offers you in its Essentials fashion collection. Despite its simplicity, this t-shirt has been made of an excellent quality material, making it durable and resistant to prolonged use. In its design you can appreciate elements allusive to the team such as the logo.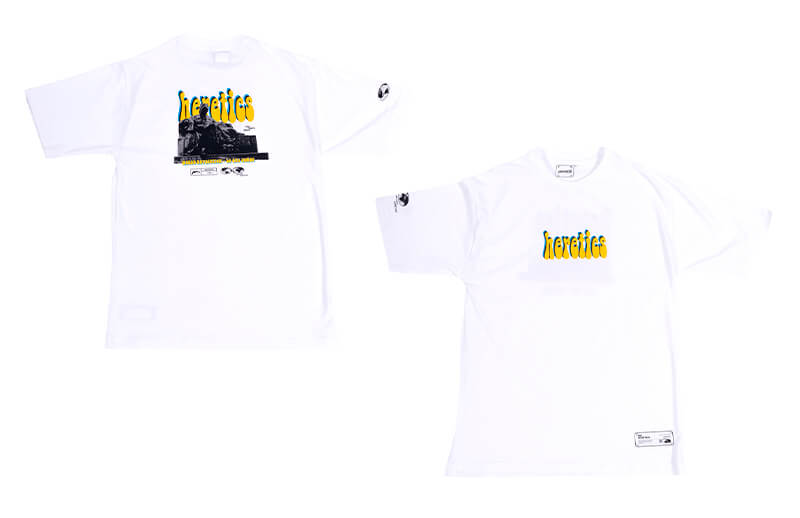 Heretics Essentials Jacket
The jacket is another item that is present in the Essentials clothing collection of Heretics. Thanks to its structure, this jacket offers you the warmth you need on those days when the weather becomes very cold, but you can also have the possibility to wear it to go to the movies or walk in the park. On the front you will see a row of buttons, which will allow you to wear the jacket open or closed, depending on the occasion. Also, you will notice the presence of pockets on each side to put your hands or carry small objects. Also on the front is the team's logo, as well as on the back.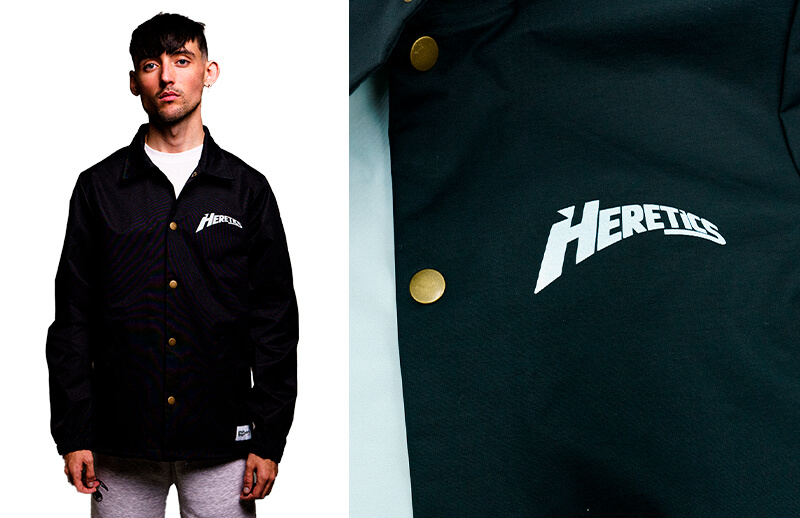 Team Heretics Joggers
The Heretics Essentials apparel Collection joggers are another one of those items that you will want to have in your closet. This jogger has a design that will offer you the comfort you need to wear it at the gym, at home, or on the street. This jogger features a structure that makes it perfect for pairing with the global sweatshirt or a t-shirt, whether it's from this fashion collection or any other collection you prefer.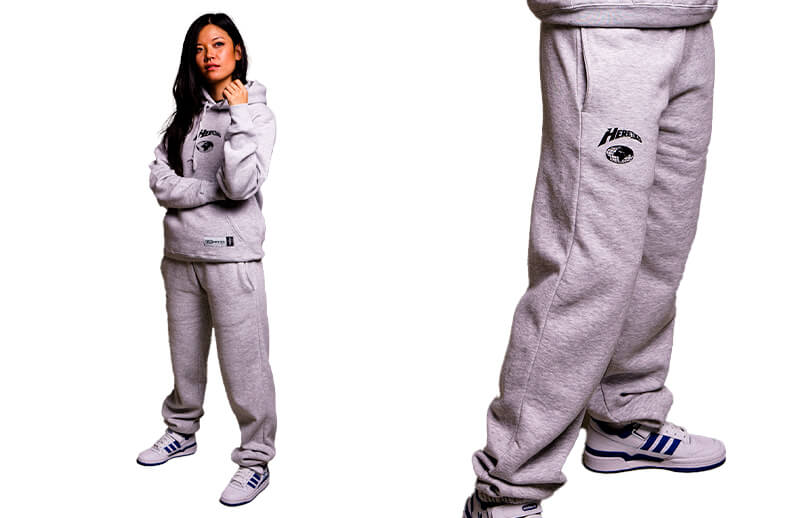 Team Heretics Essentials embroidered T-shirt
The black T-shirt is another one of those essentials that you can't miss in your closet and that you can find within the Heretics Essentials collection. This T-shirt features in its design a colorful embroidery with the name of the team, which gives an urban and relaxed touch to this T-shirt model so you can have the opportunity to wear it with a pair of sport pants or jeans.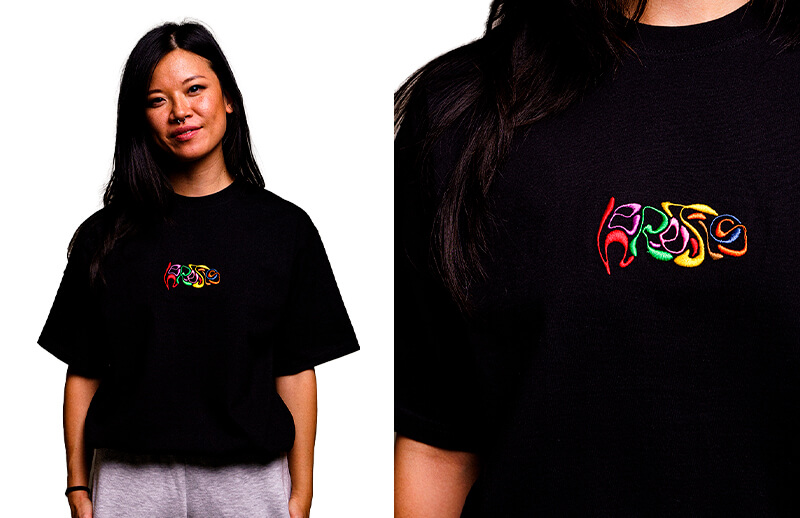 Discover the must-have essentials that Team Heretics brings you in its latest Essentials apparel collection in its official store.