EDG, officially known as Edward Gaming, is a Chinese e-sports team that is mainly dedicated to participating in official competitive League of Legends competitions, especially the LPL (League of Legends Pro League), from which they emerged as absolute champions in the year 2021, as well as in the Worlds of the same year.
This team, in honor of their past victory in the professional LoL league edition, has partnered with Razer; this is the leading brand of items and accessories in the market and in the world of e-sports, with almost 20 years of experience and a long list of followers around the world, just as it happens with EDG. On this occasion, they have launched in collaboration a high quality gamer chair, belonging to the Enki line, which we will discuss in this post. In it, we will give you all the details of this chair, with its designs, colors, materials, size and more. We are used to very good gear collections from Razer, like the latest TUMI travel collection.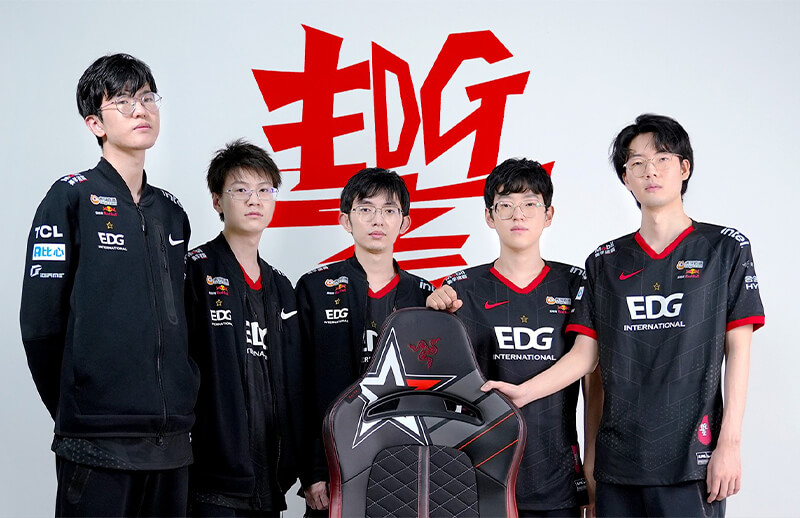 Keep reading until the end so you don't miss anything, since we will also give you a guide on how to get this gamer chair from your home country. Let's get started!
Razer x Edward Gaming's 2022 Gamer Chair overview
In early October of this year 2022, Razer made the official announcement of the launch of its new gamer chair in collaboration with EDG through its Twitter account. This collaboration is given in tribute to all the achievements of the Chinese eSports team throughout 2021, achieving the Worlds World Cup championship of the same year.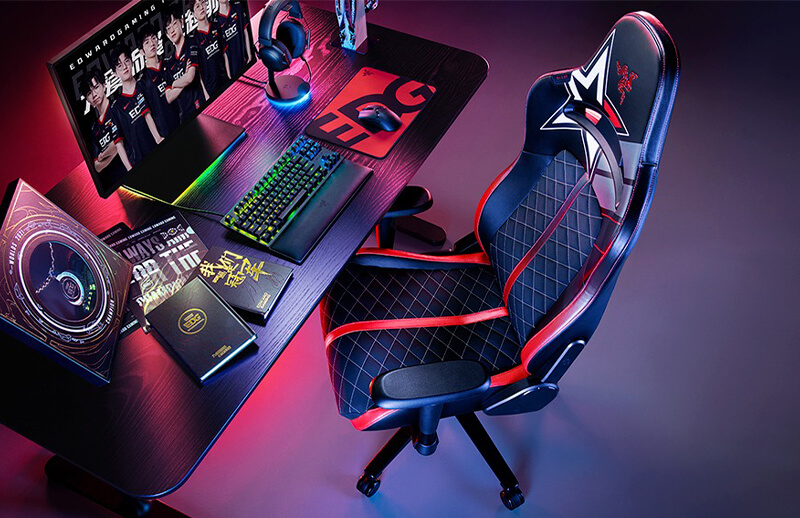 This is a high quality gamer chair, with a red and black design that highlights the main colors of the Chinese team EDG. On the front it has red borders on the black background, with a diamond design on the seat and backrest. Near the headrest we see the EDG star logo in white and red, along with the Razer three-headed snake logo, also in red.
On the back, this gamer chair features the curiosity of having the Razer name in red on the back area of the headrest, and, below that, the alternative EDG logo and the signatures of the team's players in white around it.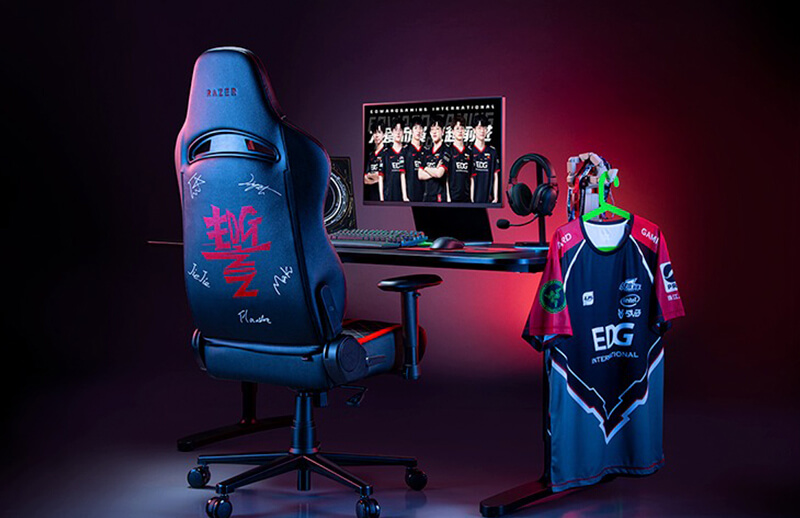 Where to get the new Razer and EDG gamer chair?
If you want to get the new official Edward Gaming gamer chair in collaboration with Razer, you should know that the only way to do so will be through the web store of the eSports-focused goods and accessories brand. To get to the purchase section of this particular chair faster, you can click here and get there in just seconds.
Remember that the Razer store has several payment methods, so you will have to use one of those many to make the purchase of this new chair; also, check that the same store makes international shipments to your country of origin.