Counter Logic Gaming, better known by its initials as CLG, is a historic eSports organization, founded over a decade ago in 2010 by HotshotGG, the renowned League of Legends player. This organization has professional teams in various sports and modalities, including Fortnite, Super Smash Bros, CS:GO, and Apex Legends.
In addition to this, CLG Gaming has its own web store, through which they put their official apparel or high-quality fashion collections for sale in general, focused on the large fanbase they currently have.
Recently, CLG launched for sale a new fashion collection, composed of various garments, called New York State of Mind, so if you want to know it in depth, let me tell you that you've come to the right place. Keep reading this post until the end to find out everything that this clothing collection brings and how you can get it from your country of origin, whatever it is. The last collection that we saw from this team was the CLG Loyalty Apparel Collection.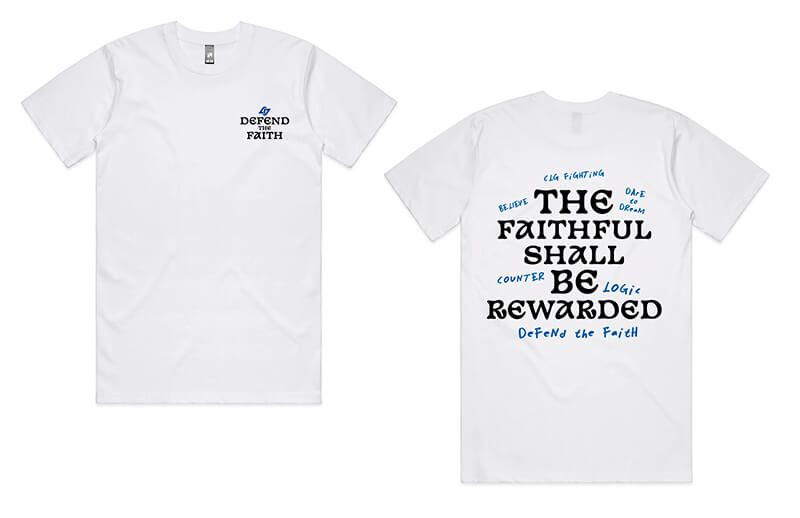 New York State of Mind collection by CLG 2022 overview
On October 5, the official announcement was made that CLG's new 2022 fashion collection would be available for purchase at the team's official store from the 10th of the same month, so, as of today, you can already find it for purchase.
The New York State of Mind collection is composed of 5 high quality garments and accessories, which you will learn about below, with details and general characteristics.
New York State of Mind T-shirt by CLG 2022
The first thing we find in the new New York State of Mind apparel collection by CLG is a T-shirt with round neck and short sleeves, available in a single model and with sizes from S to 3XL.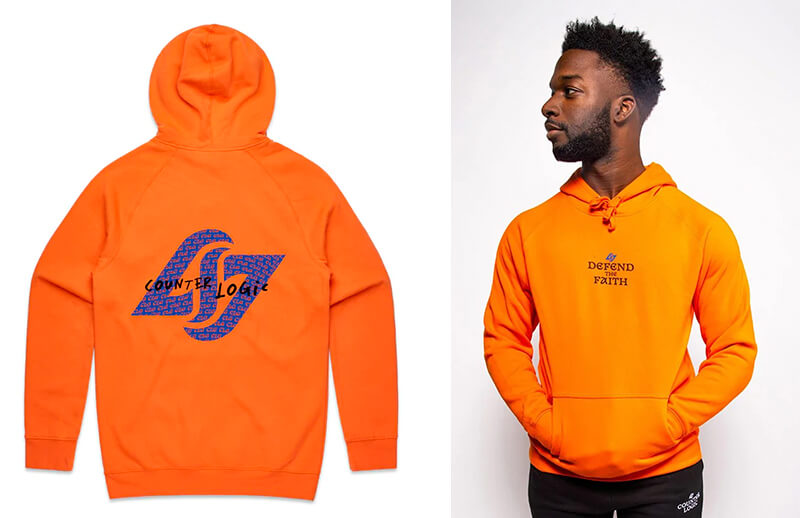 Its design is quite simple; it is a white cotton T-shirt, with the phrase "Defend the Faith" on the left side of the chest in black, with the CLG logo in blue. Meanwhile, the back area has a much more elaborate design, covering almost the entire back; it has the phrase "The faithful shall be rewarded" in black, with other small phrases in blue around it.
New York State of Mind Hoodie by CLG
We see an adjustable hoodie with drawstrings and lower kangaroo pockets, which are connected to each other. It is made of 80/20 cotton/polyester, with sizes from S to 3XL and available in two models.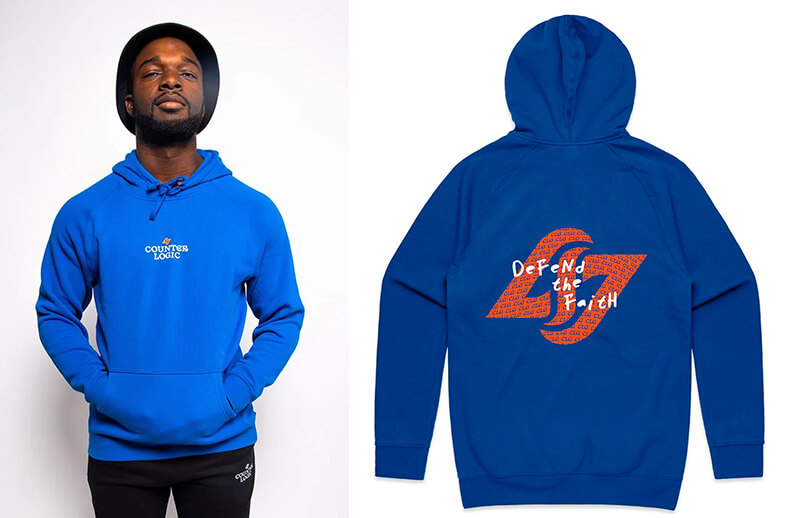 The first model is blue, with the CLG logo in orange on the chest and the team name in white, plus the same team logo in orange in large size on the back and the phrase "Defend the faith". The second alternate model is the same as this one, only in orange and with the CLG logos in blue color. The orange and blue color is characteristic of New York, and is also found in the colors of some of the city's teams, such as the NBA's New York Knicks.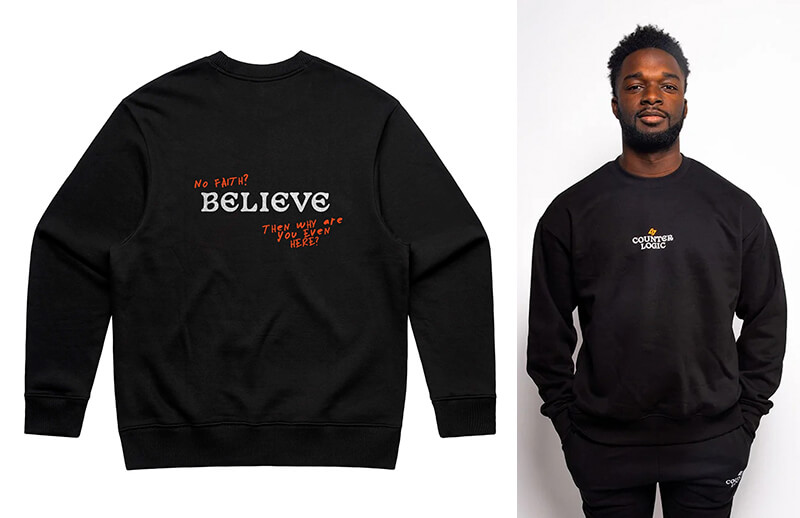 CLG x New York State of Mind crewneck Sweatshirt
We will also be able to find a crewneck sweatshirt, unlike the previous one, which had a hood. It is made of cotton and polyester, available in sizes up to 3XL.
Its design is simple, but cute, being totally black, with the CLG logo in orange in the center of the chest and the Counter Logic name in white underneath. On the back, the phrase "No faith?" and "Then why are you even here?" in orange, around "Believe", in white, in the center.
New York State of Mind Joggers by CLG 2022
But it's not all top garments; you can find in this collection a pair of jogger pants in black, with the team logo and Counter Logic lettering in white on the left side.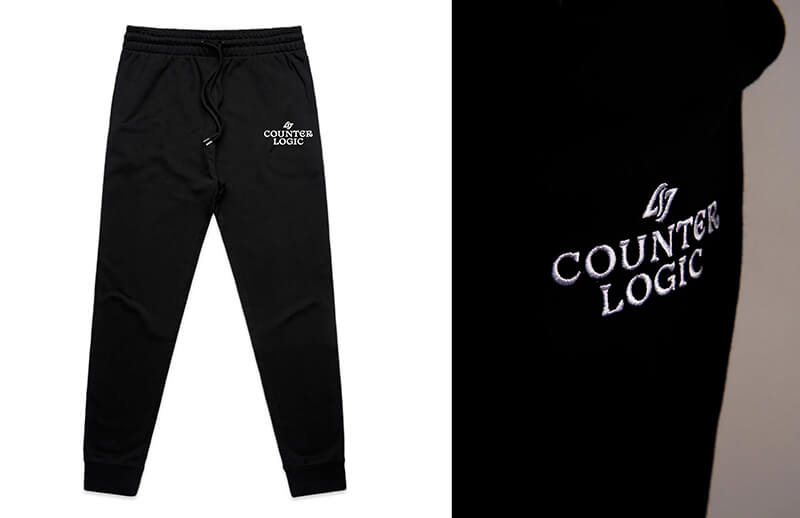 It does not have pockets, and has an adjustable waistband with straps. It is made of cotton and has sizes from S to 3XL.
New York State of Mind cap by CLG
Finally, we find a bucket or fisherman hat, made of 100% cotton and with no size difference. Its design is very simple: all-black color and CLG logo in white on the front of the cap.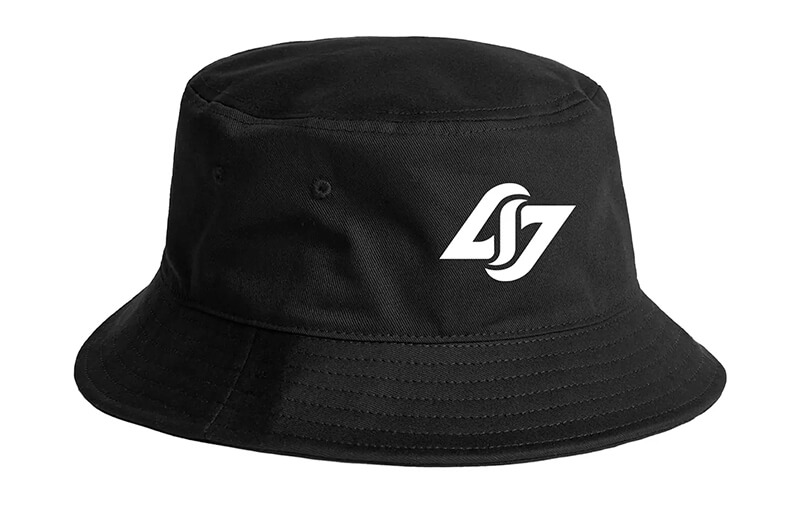 Where to get the new CLG x New York State of Mind fashion collection?
The Counter Logic Gaming or CLG web store is full of unique apparel and collections that you can find on your own, and one of them is the New York State of Mind, which we talk about in this post. Remember that you must have one of the means enabled by the CLG store to make your purchase, otherwise you will not be able to make the payment.
Keep in mind that, in addition to this, the store must ship internationally to your country of origin and, in turn, your country must be able to receive international shipments, so you will have to find this out, along with shipping costs, delay time, etc.