Counter Logic Gaming, known by its acronym CLG, is an e-sports organization highly recognized worldwide, founded in 2010 by the hand of a famous professional League of Legends player: HotshotGG. In addition to this video game, CLG is also dedicated to actively participate in sports competitions of Fortnite, CS:GO, Apex, among others.
In addition to its participation in official sports competitions of different video games, CLG also focuses on marketing its official merchandising through its online store. This is divided into accessories and clothing of the highest quality that attracts the attention of the followers of this famous organization known worldwide.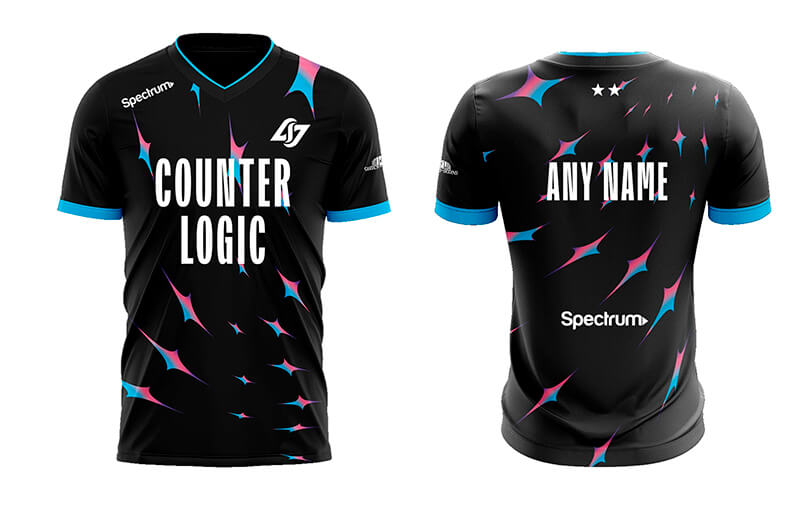 Recently, CLG launched for sale what will be its new professional jersey 2023, with the particularity that it is available in two models and is fully customizable. So, if you want to get to know this garment, as well as find out where and how you can buy it, keep reading this post until the end and don't miss anything. If you like this team look and compare to last year's CLG jersey.
CLG 2023 professional Jersey overview
On January 20 of this 2023, that is, just a few days ago, Counter Logic Gaming announced via Twitter that its new pro jersey for this 2023 was already on sale through its online store.
 It is a sports shirt made entirely of high quality polyester, a perfect fabric for this type of clothing, as it absorbs with great ease the moisture caused by the sweat of competition and nerves, besides being extremely fresh and light.
It has short sleeves and V-neck, and is available in sizes from XS to 3XL in two different models, as you will see below.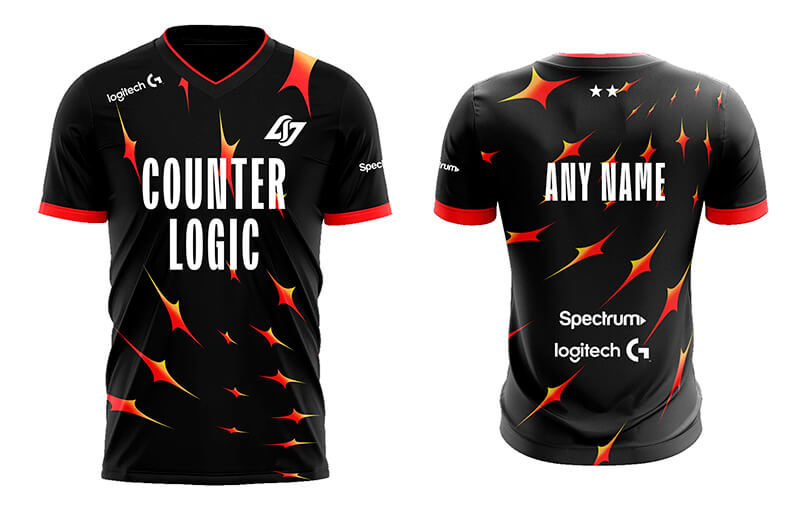 The T-shirt is black, but you can find it in two different models. The first model, as we said, in black, has the collar and sleeve edges in blue, as well as having a pattern of figures similar to flashes in blue and pink along the player jersey. The second model, in the same color, has a red collar and sleeves, with red and yellow flashes.
Both models have the CLG logo and team name, as well as different sponsorships, in white on the front and back. Speaking of the back, you should know that you can customize the model you like with your name or nametag.
Where can I get the new CLG pro 2023 jersey?
If you liked the new CLG 2023 jersey, available in two models and fully customizable, you should know that the only way to get it will be through its online store, which has several collections and garments. To get to the store more quickly, you can click on this link.
When you are already inside the store and you have found this player jersey, remember to measure your body and compare the measurements with those of each size in which this sportswear is available. This way, you will avoid having to make future returns that will cost you time and money.