When we talk about 100 Thieves, we are referring to a renowned eSports team of American origin, directly affiliated with the NBA Cleveland Cavaliers team. The eSports organization was founded in 2017 with the aim of participating in official League Of Legends competitions and, although to this day it is still the main video game to which they are dedicated, they also have professional teams in other sports, such as Valorant, for example.
100 Thieves has a huge number of fans around the world, who actively follow the team, being also attentive to the new fashion releases that this team makes through its online store, in the form of merchandising or accessories.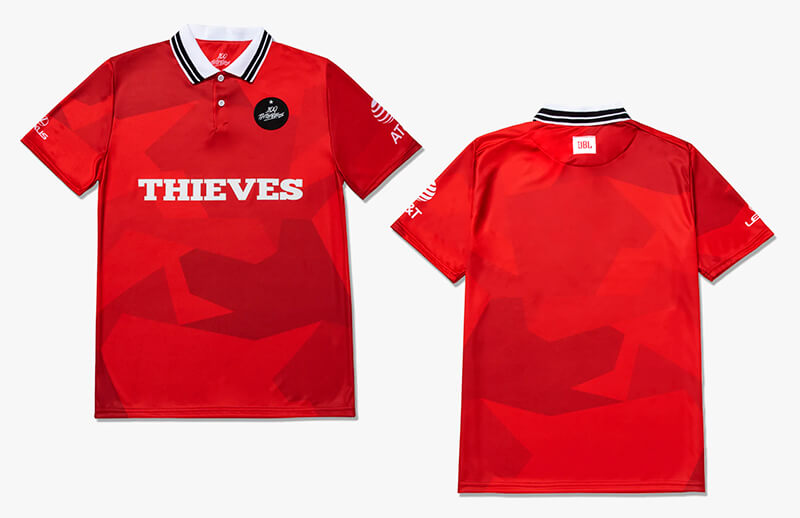 Recently, 100 Thieves launched for sale what will be its new professional jersey for this 2023, used by the players of the different teams, thus giving the possibility for its fans to wear the colors at all times. Interested in learning more about this jersey? Then keep reading this post until the end, as we will also explain how you can get it from the comfort of your home in just a few clicks.
New pro jersey 2023 from 100 Thieves
On January 10, that is, just a few days ago in this 2023, 100 Thieves announced through their Twitter account that the new pro jersey they will use in this 2023 was already on sale in their online store.
It is a polo shirt with a button-down collar and short sleeves. It is made of 100% polyester of the highest quality, a fabric widely used in sportswear, as it absorbs moisture caused by sweat very easily, besides being extremely fresh and light.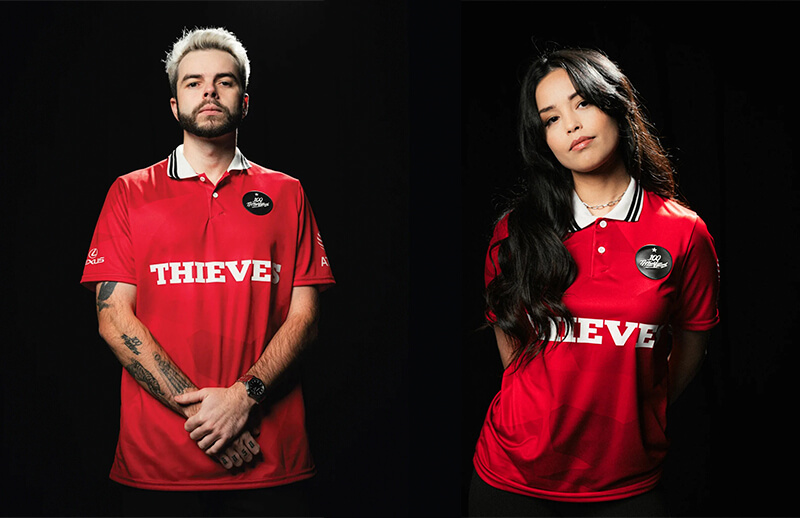 It is available in a wide variety of sizes, from XS to 4XL; in the same store it is clarified that the fit of this shirt is smaller than the 2022, being more similar to the 2021, so if you have any of these two previous shirts, you can compare their measurements.
As for its design, we see that it is a red jersey with a white polo neck, with a large camouflage pattern in darker red. It features the 100 Thieves logo in white on a black circle on the left side of the chest, plus the phrase THIEVES in white on the chest. It also features white sponsorships on the sleeves and back.
Where do you buy the new 2023 100 Thieves T-shirt?
If you liked the new 100 Thieves official jersey for this year 2023 and you want to get it for yourself or for a friend, you should know that the only way you will be able to do it will be by accessing the team's website, more specifically its online store.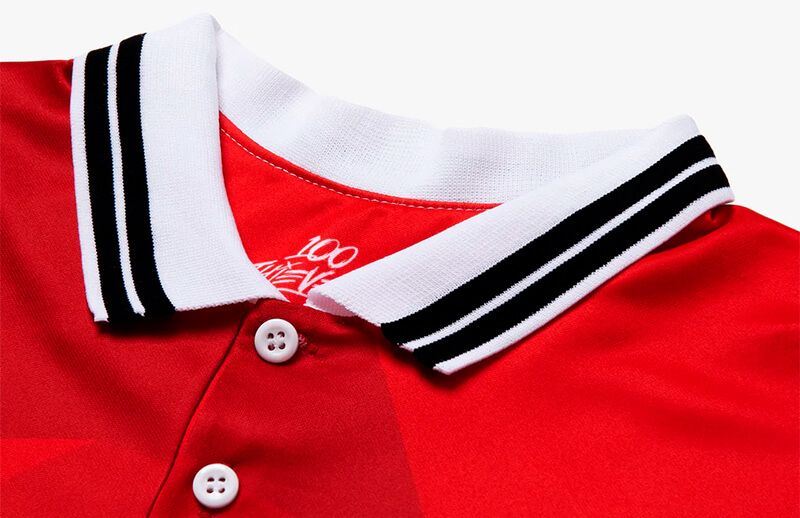 Before buying this high quality garment, we recommend that you check more than once that the size you have chosen is correct, guided by the size chart found within the same website and comparing the measurements of each one with the measurements you should have previously taken of your body.
Finally, once you have chosen the size, verify that your favorite payment method is enabled in the 100 Thieves store and, above all, that they ship internationally to your country of origin. Once you are sure, just include your billing and shipping information.