Vitality is undoubtedly one of the most important European eSports organization of all time. It was founded in 2015 in France, being really active, as it regularly participates in international competitions of CS:GO, Rocket League, Fortnite, Valorant, FIFA and, above all, League Of Legends, the main video game in which they are most involved.
In addition to being dedicated to eSports, Vitality has its own online store, from which it sells its fans all its official merchandising, including high-quality accessories and clothing. If you are a Vitality fan, you can't miss their latest release.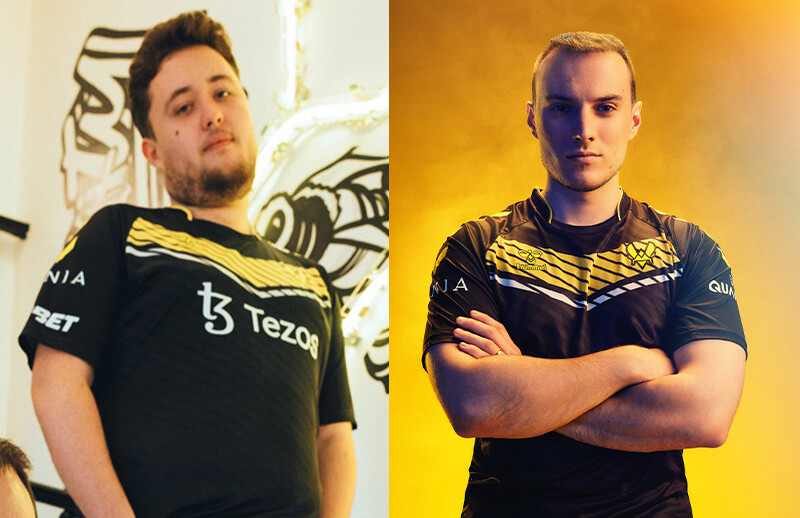 We are talking about the new 2023 professional jersey that the French team has launched for sale in collaboration with the famous sports brand Hummel, which has designed this garment. If you are interested in knowing more about this sports jersey, including where to get it and how to do it from your home country, keep reading this post until the end and don't miss anything.
Vitality x Hummel 2023 Pro player kit overview
In the first days of January of this 2023, Vitality announced through its official Twitter account that a new 2023 pro jersey, designed in conjunction with Hummel, was now available for purchase through its online store.
As you will see, this is a purely sporty jersey, made of polyester, a very high quality fabric that easily absorbs moisture caused by the sweat of competition and stress. In addition, it is extremely cool and light for the athlete's body. It has a round neck, short sleeves and is available in sizes from XS to XXL.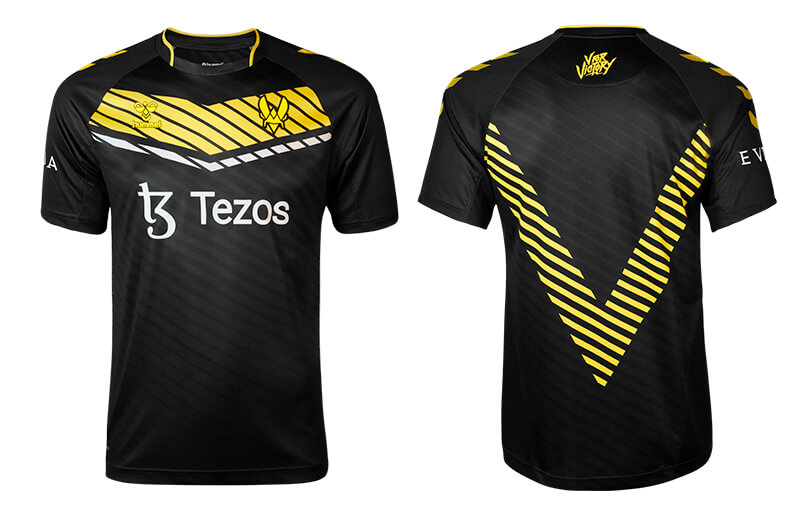 Its design is quite simple, as it is a black T-shirt, with details in white and yellow, including the collar, the Hummel logo pattern on the shoulders, a "V" on the chest, and the Vitality and Hummel logo, also in yellow, on the right and left chest. It has the Tezos ad on the chest, in white.
On the back we see another "V", this time larger and elongated down, also in yellow. You have the possibility to customize this garment including the name of your choice or, failing that, the name of one of the official members of the team.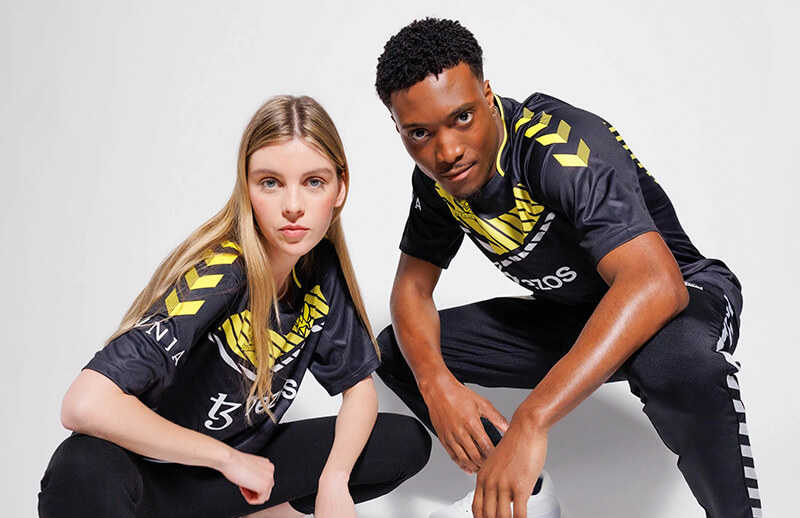 Where to buy the new Vitality x Hummel 2023 jersey?
If you liked the new Vitality x Hummel 2023 pro jersey and you want to get it for yourself or for a friend from your home country, you should know that the only way to do it is by accessing the French eSports team's web store. If you want to access more quickly to this garment in question, we invite you to click here.
Before buying the jersey, remember to check the measurements of each size, comparing them with those of your body, to avoid having to make returns in the future that will cost you time and money. Finally, choose any of the payment methods that are enabled in the Vitality store, add your billing and shipping information and that's it.