Team SoloMid, better known by its acronym TSM, is a famous eSports organization that has teams in different disciplines, such as Fortnite, Apex Legends, League Of Legends, Super Smash Bros., PUBG, Rainbow Six Siege, among others. This team has a huge fan base that follows them all over the world and, therefore, it is not surprising that they take advantage of such fanaticism to launch fashion collections.
Just a few days ago, TSM launched a new professional eSports jersey through its official store, which has unique features that, if you are a fan of the team, you might want to know about.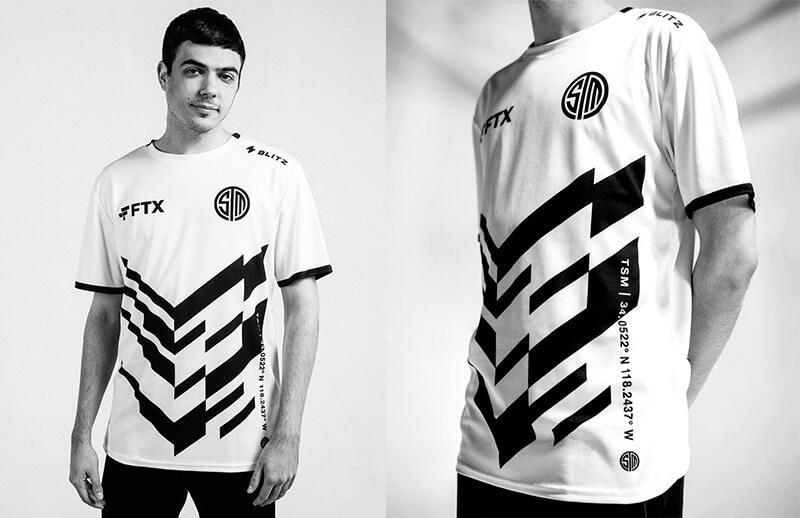 If this is the case, keep reading this post, in which we will tell you what this player kit is about, giving detailed features of it and, at the end of it, explaining where you can get it and buy it, whatever country you are from. Less than a month ago we reviewed TSM's Summer GFX Program 1.0 Clothing Collection.
Team SoloMid Pro White 2022 Player Jersey overview
On July 7 of this year 2022, Team SoloMid announced via Twitter that their new Pro White jersey was now available for purchase from their official store. This uniform is focused on eSports, and that is why it is made of 100% polyester, a fabric that is often used in sports apparel, since it absorbs perspiration caused by practice, nerves and the stress of competitions very well.
It is a short-sleeved player jersey with a round neck, antimicrobial technology and regular fit, i.e., not oversized but not tailored to the torso, something that can be uncomfortable to wear for these competitions.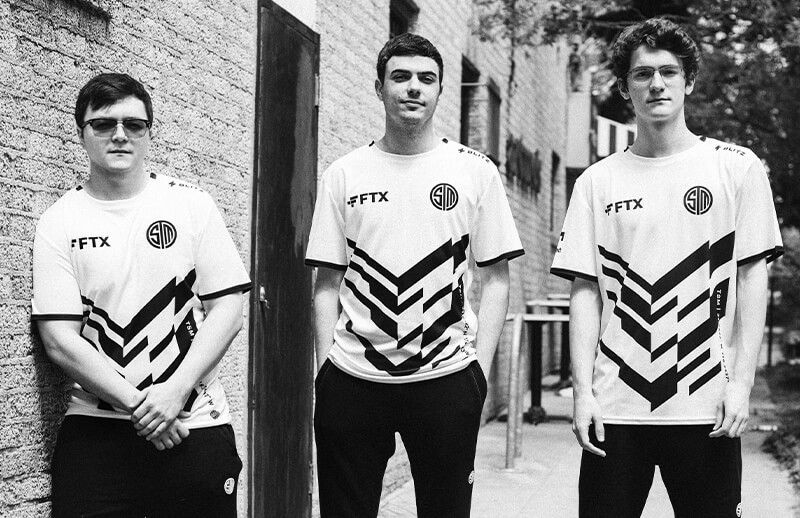 As for its design, we have a lot to highlight; this jersey is completely white, with a purely front design, which means that it has a smooth back. On the back, being plain, you can add in your order to include the nametag and number of any TSM player you like.
On the front, we will see the back half of the collar in black, as well as the edges of the sleeves, which are totally black. On the collar we will also see, on the inside, the TSM logo and name and the inscription "Made in USA".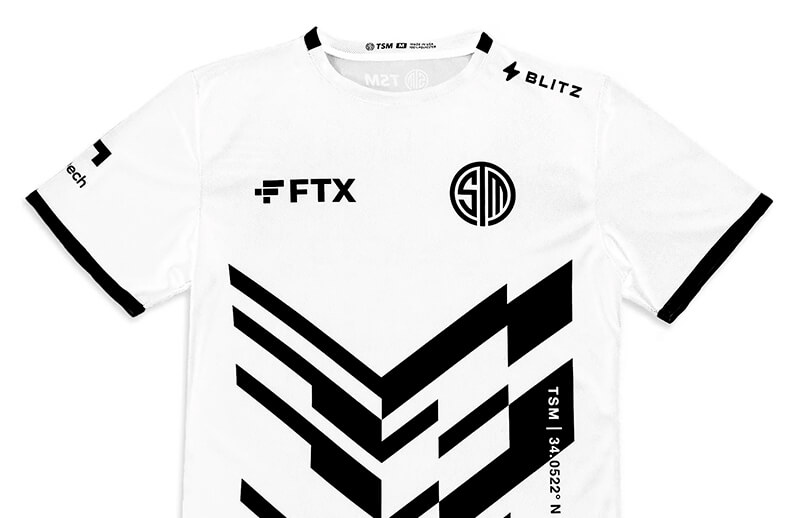 On the left shoulder we see the logo of one of its sponsors, Blitz, while the other sponsor, Logitech, is on the right sleeve. On the chest we see the FTX logo, on the right side, and the Team SoloMid logo, on the left side, as in most sports jerseys.
Below these logos, we see a variety of geometric shapes that form a sort of downward arrow; next to this design, we see a TSM inscription next to some coordinates. All the logos, details and designs of this player jersey are in black color, so if you are looking for a sober sports kit, without much color or flashy details, this will be perfect for you.
The good thing about this player kit is that it is available in a wide variety of sizes, which range from S to 3XL, so, whatever your body type is, you can buy this jersey without fear that it will be too big or that it won't fit you. In any case, remember to read the sizing guide below the buy button in the Team SoloMid store.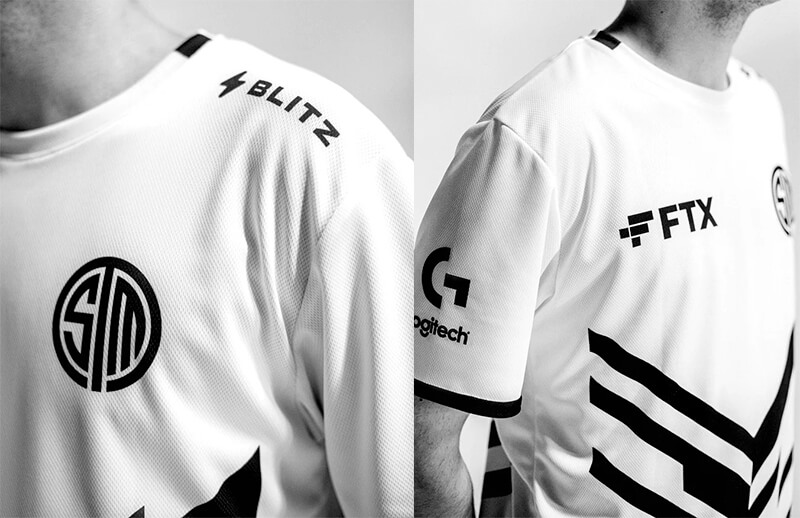 Where to get the new TSM 2022 pro white jersey?
If you liked this jersey and want to purchase it, you should know that you can do it through Team SoloMid's official shop; you will go directly to the jersey, where you can buy it by adding it to your cart. Before you buy it, make sure you choose the right size, guided by the size chart of the store, mainly to avoid having to make a return and wait for it to be shipped back to your country.
In addition to this, verify that your chosen payment method is available in the store and, likewise, that your country of origin is eligible to receive international shipments in the same, since not all of them are.