Wave Esports is an e-sports organization of Austrian origin that is dedicated to participate in professional competitions of Fortnite, Valorant, League Of Legends and Brawl Stars. This team was founded in July 2019 and recently it was their anniversary, so, by way of celebration, they released a very interesting fashion collection, which, if you are a fan of the team, you will possibly like.
If you want to know this new Wave anniversary drop, keep reading this post, as we will tell you what it is composed of, giving detailed features of their items. Let's start!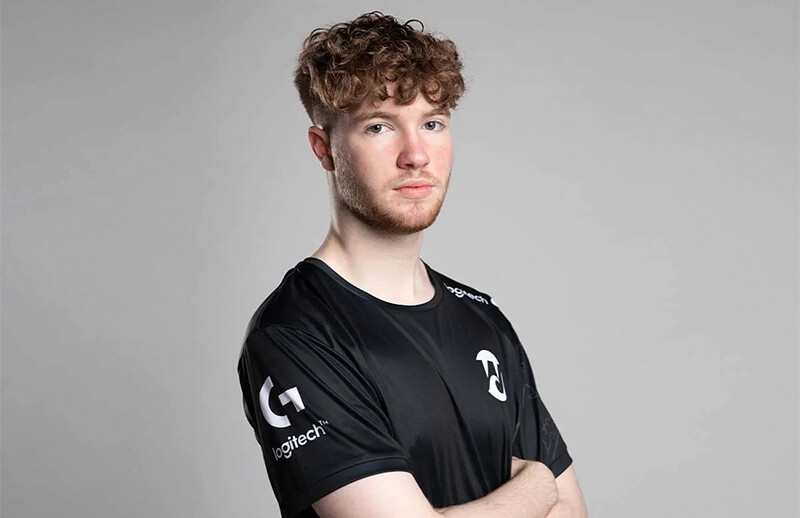 New Wave Esports 2022 Anniversary Collection overview
This July 7, 2022, Wave Esports celebrated its 3rd anniversary, and what better way to celebrate it than with a new release in its store? To celebrate this date, Wave has released an arm sleeve, perfect for eSports and a fully customizable jersey. Let's take an in-depth look at these two items below.
Wave 2022 Customizable player jersey
The first thing we'll look at is the item that deserves the most analysis, since it's not something that eSports teams usually sell; this is a fully customizable sports jersey that, at its base, is black, with an extremely thin abstract design in gray.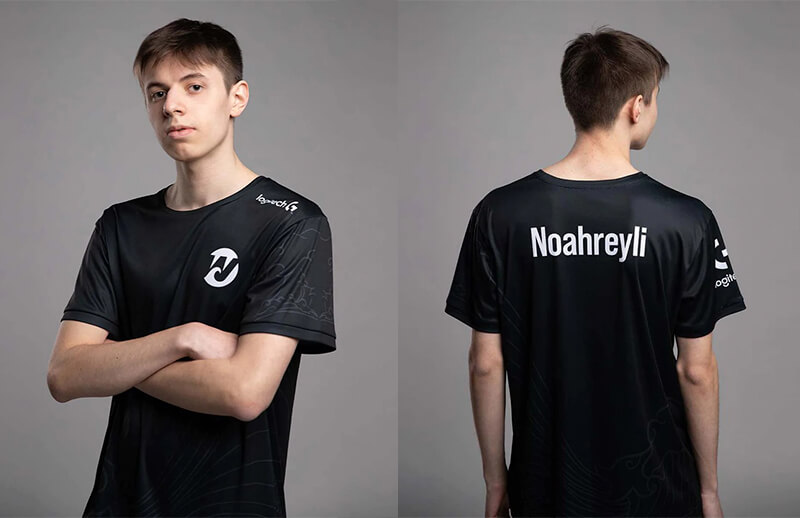 It is made of polyester, a material widely used in sports competitions for its moisture absorption, with short sleeves, round neck and is available in sizes from XS to 2XL. The uniform has the Wave Esports logo on the left side of the chest, along with Logitech sponsorship on the same side of the shoulder and on the right sleeve.
What makes the player jersey customizable is that, through the store, you can add not only the name of your choice on the back (up to 12 characters), but you can also add the flag of your country.
Here you will find the flags of absolutely every country in the world, from Afghanistan to Zimbabwe, Argentina, Spain, Mexico, Colombia, etc. This country's flag will be placed on the right side of the chest, next to the team's logo.
This is something that many eSports fans love, as not only will you be able to represent your country with their flag on the jersey, but you will also be able to include your gamertag on the back, or perhaps a phrase of your choice, as long as it is less than 12 characters (remember this).
Wave 2022 arm Sleeve
The other item that is part of this Wave anniversary clothing collection is an arm sleeve, available in XS, S and M/L sizes. This type of sleeve is perfect for eSports competitions, where concentration and precision are a must.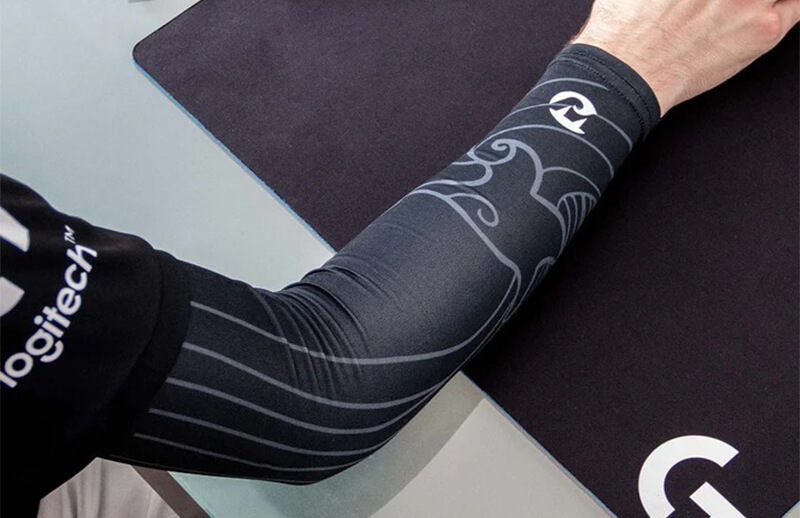 Has it ever happened to you that the friction of your arm with the table or mousepad caused you to hit the mouse or that you could not move it with the required speed? That's what the sleeve is for; being made of such a smooth material, your arm won't get stuck to your PC's desktop again.
As for its design, it is black, and features abstract lines in gray, very similar to those found on the jersey we saw earlier.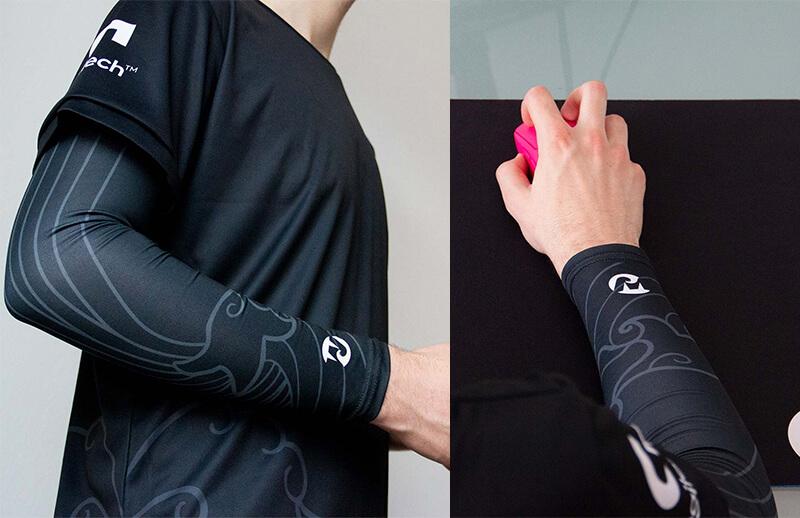 Where to get the new Wave anniversary fashion collection?
If you liked the customizable player jersey or the arm sleeve and you want to get it, you should know that you can do it through the official Wave Esports store, there you will find, on the homepage, a direct access to these two items that are part of the new 2022 anniversary apparel collection.
Before buying any of the two products, check several times that the size you are choosing is correct, helping you with the size guide table that you can find inside the store. Also, verify that your favorite payment method is available for use in the Wave store, and check, on your own, if your country of origin is eligible to receive international shipments or not.