Elevate is a renowned Rainbow Six Siege team founded in 2014 in Thailand, although it now has its base of operations in the United States, which has a very great importance worldwide, being one of the main organizations within Tom Clancy's video game.
This Thai team does not have its own online store, but sells all its official merchandise through the Raven.gg store, which usually partners with various e-sports organizations to sell different items.
On this occasion, Elevate has launched for sale its new professional jersey that they will use in this 2023. Want to know more about this new Elevate pro jersey? Then keep reading this post until the end, as we will also explain you how to get it from your home country, in just a few clicks.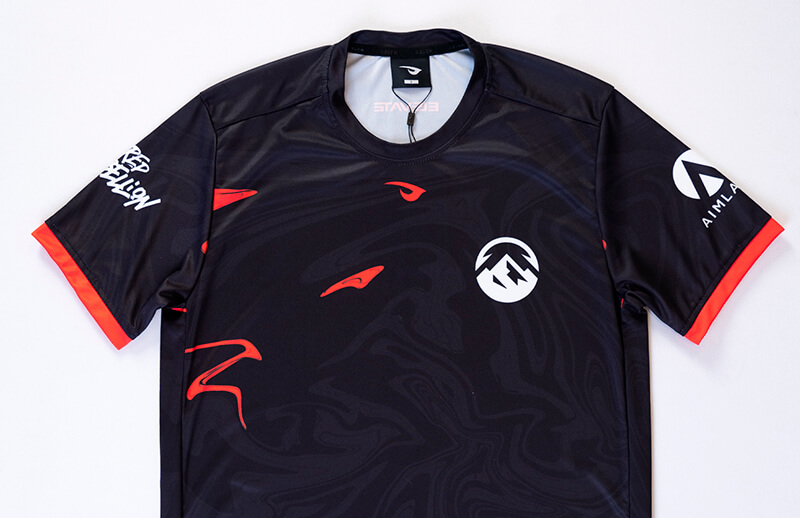 New Elevate 2023 pro black and white Jersey overview
On January 23, Elevate announced that their new professional sports jersey, which they will use in all the tournaments they will attend this 2023, was already available for purchase through Raven's online store, which we talked about before.
This jersey is available in two different models: a regular one and an alternate one. The first one is black, with a background design in lighter black, although not so noticeable to the eye, with some details in red, just like the sleeve borders. The second model is the same as this one, only in white, with the design in light gray and the red also present. In both models we see the Elevate logo on the left side of the chest, along with sponsorships on the sleeves; in the case of the black model, with all this in white, while in the case of the white model, the logo is in red and the ads in black.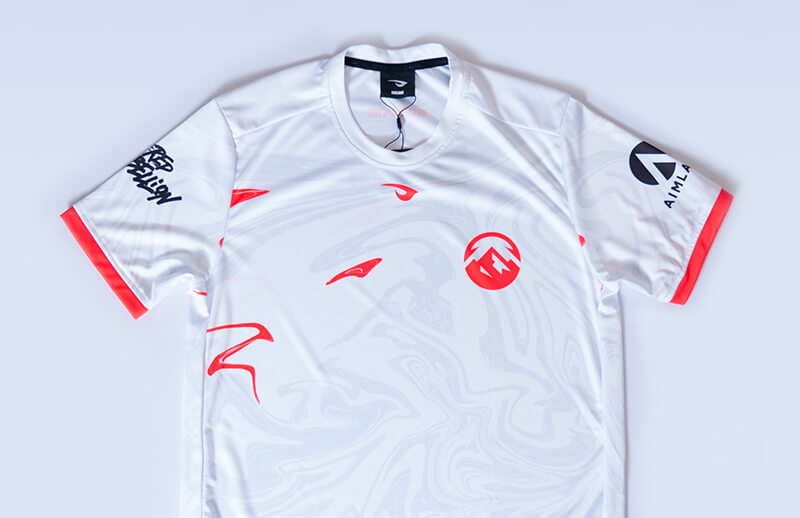 You will be able to find it in sizes ranging from XS to 5XL, being a sports t-shirt made entirely in polyester of the highest quality, a fabric widely used thanks to its ability to easily absorb moisture from sweat.
It is a unisex jersey, totally suitable for men and women, as well as for children. In addition, you also have the option to add a gamertag of your choice to customize it.
Where can I get the new Elevate 2023 professional esports jersey?
If you liked this player jersey, available in two models, and you want to get it, either for yourself or to give it to a loved one, you should know that you can get it only through the Raven web store, one of the largest and that is constantly partnering with eSports teams to sell their products and garments. If you want to get to this store faster, you can click on this link and get there in just a few seconds.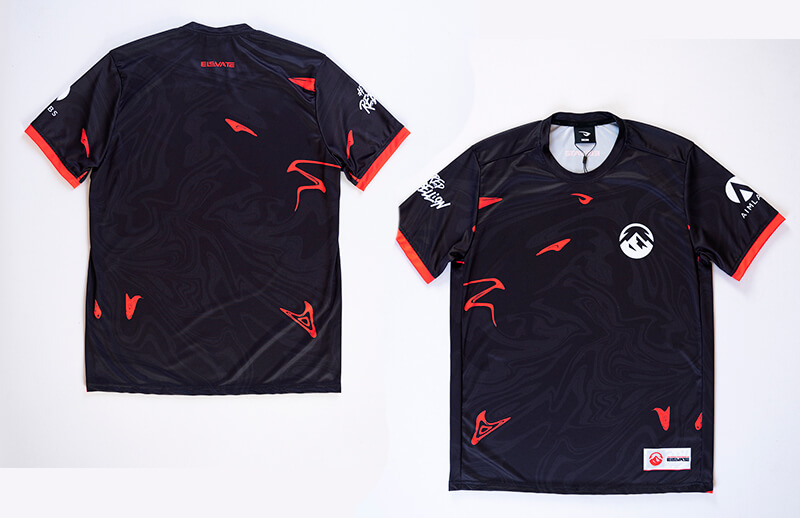 Before buying this t-shirt, we recommend that you verify that the size you are choosing is correct, using the size guide table found on the website. In addition to this, make sure that your preferred payment method is enabled in the Raven store and, finally, that they ship internationally to your country of origin.
Once you are sure of all this, include your billing and shipping information so that you can receive your shipment at your doorstep.