Paper Rex is an Asian eSports team from Indonesia that participates in various eSports modalities, such as CS:GO or Valorant, for example. This team stands out worldwide for its web store, in which they constantly launch unique fashion collections, composed of many garments and accessories of the team.
On this occasion, Paper Rex launched a new fall/winter clothing collection for this year 2022, composed of t-shirts, sweatshirts and a very special unique item that we will tell you about in this very post. Keep reading until the end and do not miss anything, if you want to know what this collection brings and, in addition, a guide on how to get it from your country. A few months ago we reviewed the Paper Rex Player Jersey for the upcoming season.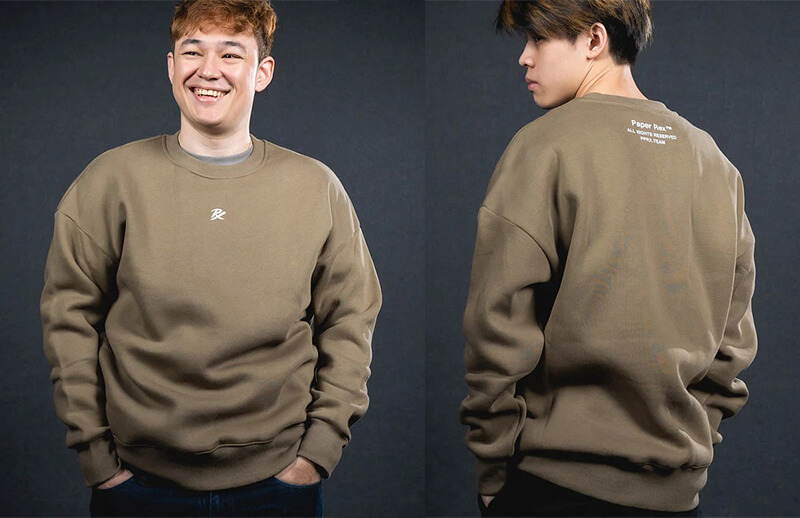 New Paper Rex fall/winter fashion collection 2022 overview
This October, Paper Rex announced via Twitter the official launch of its new fall/winter 2022 collection, composed of sweatshirts, t-shirts and a limited edition poster.
Below, you'll get to know everything that's part of this collection in luxurious detail, so read on and don't miss a thing.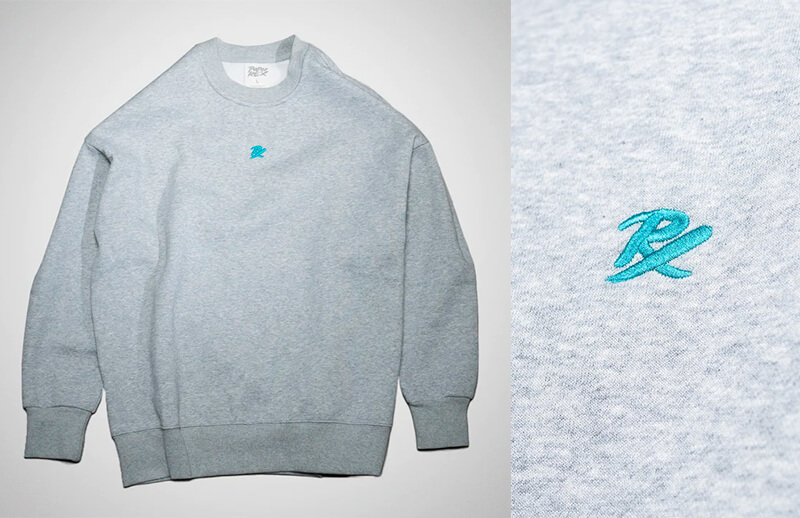 Paper Rex 2022 oversized Sweatshirt
The first thing we can find in this fall/winter apparel collection from PRX for this 2022 is a crewneck sweatshirt with oversize fit, that is, much looser than usual. It is made of wool, available in sizes from S to 3XL, in two different models: one in olive and one in gray.
Both models have the PRX (Paper Rex) logo in the center of the chest; in the case of the olive model, with the logo in white, in the case of the gray model, in light blue. On the back there is an inscription with the name of the team just below the collar.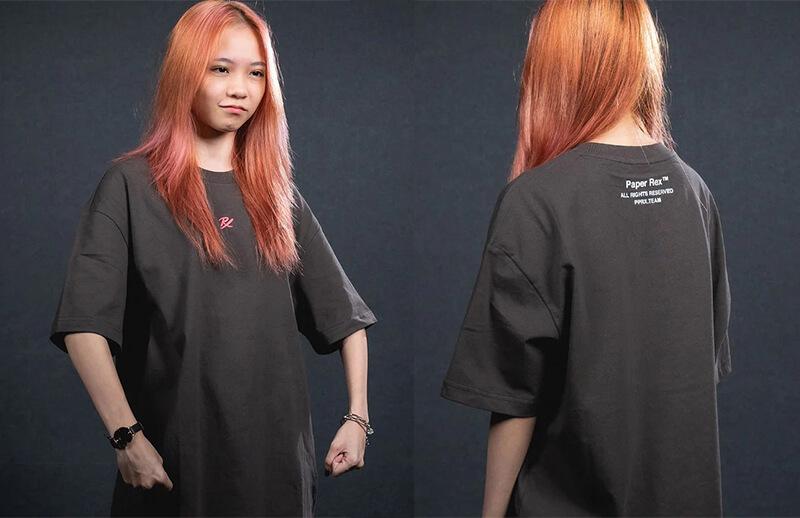 Paper Rex 2022 oversized T-shirt
We also see a heavy cotton T-shirt, round neck, short sleeves and sizes from S to 3XL. Models in different colors, including smoke gray, charcoal gray and light gray (yes, a wide range of grays).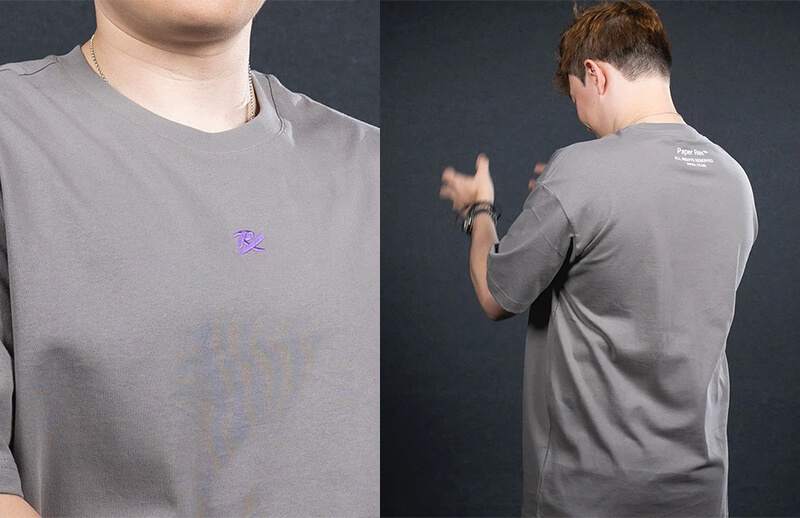 All three models have the PRX logo on the chest, in purple, pink and light blue respectively. They also feature the lettering on the back below the neckline.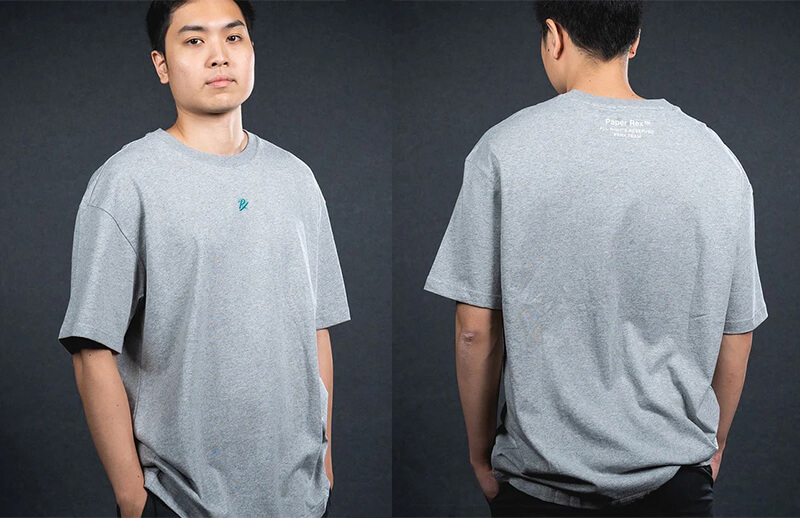 PRX 2022 Limited Edition Poster
Finally, we find in this clothing collection a limited edition poster with the photograph of different players of PRX, with a high gloss laminated finish. Its size is A2 (42×59 centimeters).
It is sold in a tube, i.e. it is not sold in a box, as you can see in the image of the PRX webshop.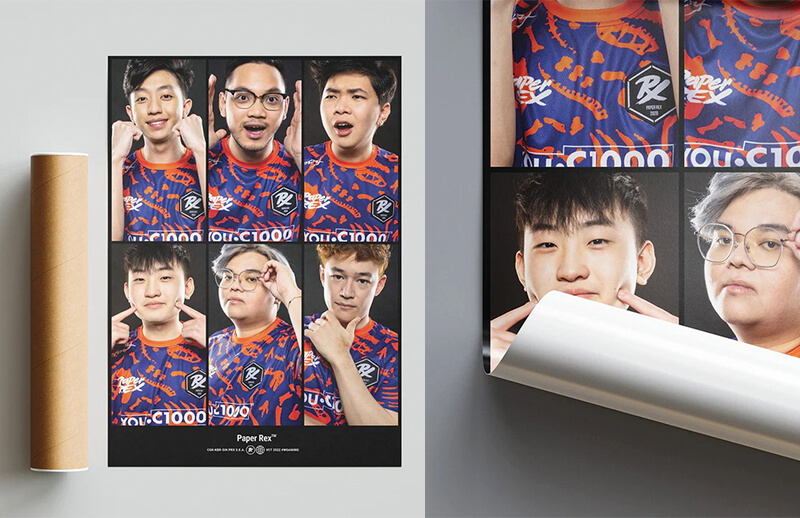 Where to find the new Paper Rex fall/winter 2022 collection?
If you liked this new 2022 apparel from Paper Rex, you'll be able to get any of the items that are part of it through the Indonesian eSports team's web store. To get to the collection in question faster, you can click on this link which will redirect you in seconds.
Before buying any garment, remember to check the availability of sizes and, above all, the measurements of each one, to avoid having to make returns that will cost you money and valuable time. Finally, make sure you have one of the means of payment enabled by the PRX website and, in addition to this, that international shipments can be made to your country.