Whether you are an average gamer or a professional gamer, dedicating yourself to video games is not only about having a computer with the best specifications, but also a gaming chair that provides you with the necessary comfort to optimize your movements when maneuvering the controls or the keyboard. With this in mind, Ian Alexander Ang and Alaric Choo, former professional esports players, joined forces to found a company called SecretLab to provide gamers with an appropriate chair adapted to their needs. Over time the company became a benchmark within the gaming chair market. This made that in 2019 SecretLab was appointed official partner of LoL esports to make available to competitors their gaming chairs.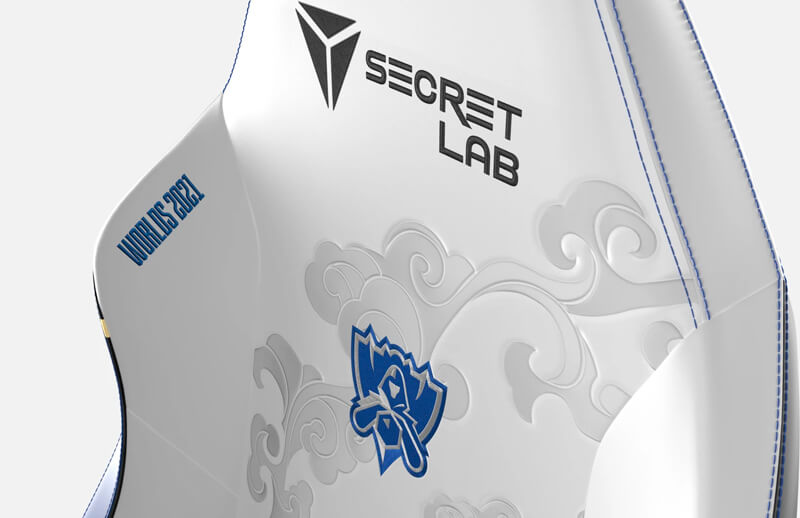 This year SecretLab wanted to go big by presenting its latest gaming chair Titan Evo 2022 Worlds 2021. This model boasts a look and features that its creators are sure will effectively fulfill its function of offering its gaming users the support their bodies need to stay comfortable during those long gaming sessions in front of the monitor.
Secretlab Titan Evo 2022 Worlds 2021 gaming chair features
The SecretLab Titan Evo 2022 Worlds 2021 Edition gaming chair has been designed in a way that integrates all the ergonomic technology present in the SecretLab 2022 series. In terms of aesthetics, this chair has been endowed with flowing ornamental elements on the front and back of this chair, generating the perfect contrast with the Worlds 2021 logo present on both sides of this gaming chair. The 4D metal armrests of this chair will provide you with the necessary grip to keep your arms steady and comfortable during games.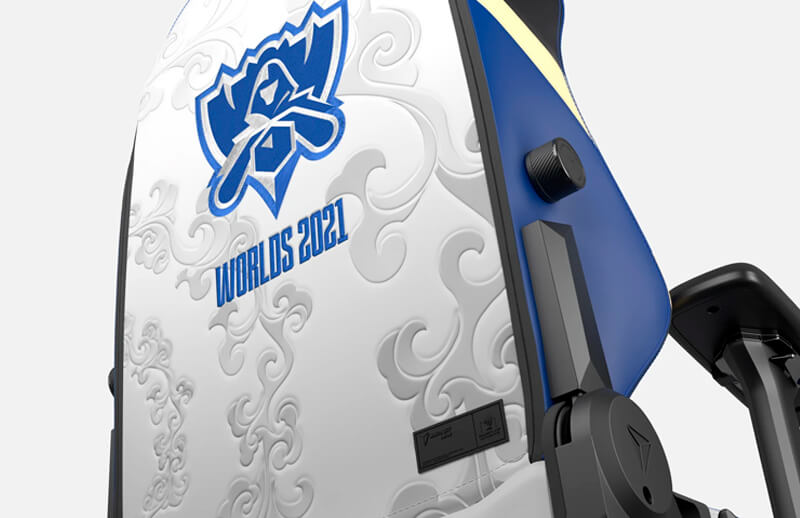 In addition to this, the Titan Evo 2022 Worlds 2021 Edition gaming chair has a Pebble seat base of its own design that provides great comfort to the player during the time he/she remains seated without the material sinking. It also features a 4-way L-shaped support system, represented by a knob that allows you to adjust the degree of inclination of the backrest of the gaming chair. In this way, you will be able to give your back a position in which you can feel comfortable during the game or rest during breaks between games.
Secretlab Worlds 2021 Chair Prestige Edition giveaway
On the occasion of League of Legends Worlds 2021, Secretlab is organizing a contest in which you can win a special edition of this chair, which is not for sale. Changing the blue color for gold, this chair manages to take us to the purest meaning of the word prestige. With a white background, we still see the Worlds 2021 logo on both the front and back of this gamer chair.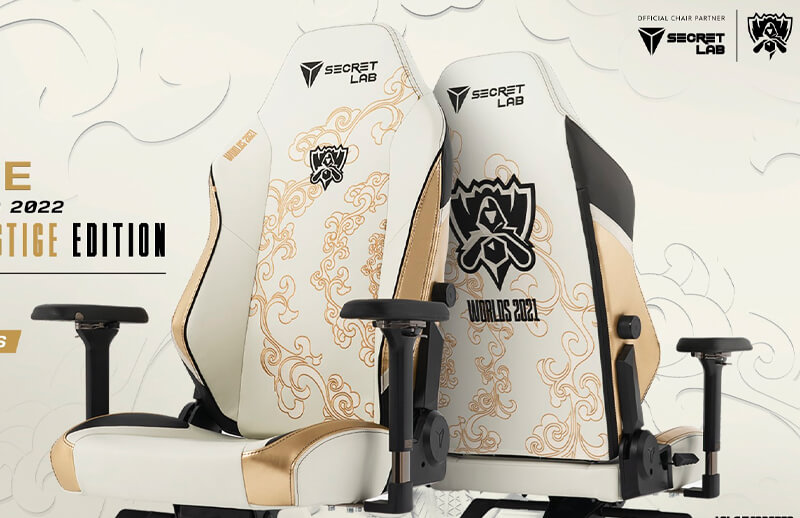 Looking for the best gaming chair? SecretLab's new Worlds 2021 edition gaming chair is a good candidate. If you wish to purchase it, you can do so through the official Secretlab shop.