In case you don't know it yet, Furia is a Brazilian eSports team, founded just 5 years ago, but whose importance in the South American country and throughout the continent is already very big. It has a large fan base, mainly in Brazil, although you may also find some fans around the world.
Being such an important team in the whole continent, Furia has its own online store, through which they offer for sale many different collections with unique clothing that may really catch your attention. One of these collections is the one they have launched very recently, called Spray It.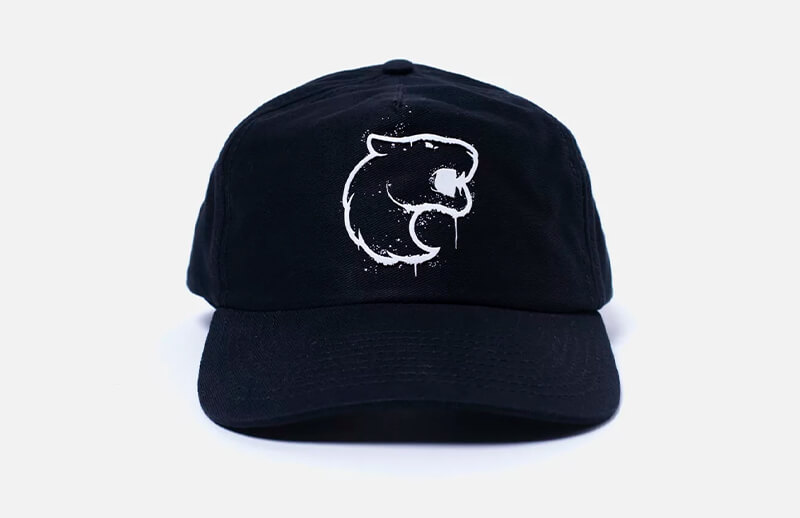 This collection is composed of many, many garments and if you want to know exactly what it is composed of, we invite you to read this post to the end, as we will also tell you where and how to get it from the comfort of your home in your country of origin, whatever it may be. We always like the clothes that FURIA brings us, like their FURIA Clutch clothing collection.
Spray It: Furia's New 2022 apparel Collection overview
On November 25, Furia announced through its social networks that its new collection for this 2022, called Spray It, was already available for purchase through its online store. This new collection is composed of various garments, including t-shirts, pants, sweatshirts, accessories and even a professional eSports jersey
Below, we're going to tell you in detail what each of these garments is all about, so if you're interested in finding out, keep reading this guide.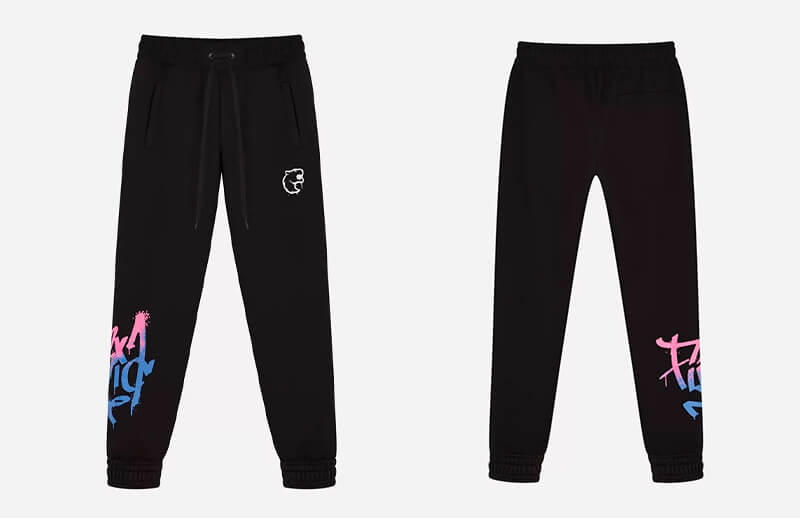 FURIA Spray It 2022 Cap
The first thing we'll see when we enter this new Furia collection is a cotton dad-style cap, completely dark blue in color, only with the team's logo detail on the front in white. It has 5 panels, adjustable strap at the back of the neck and curved visor.
Furia Spray It Pants
We also see a black sweat pant with an adjustable drawstring waist, side pockets and fitted cuffs. Its design includes the FURIA logo in white on the left sleeve and graffiti with the team name in pink and blue on the right sleeve.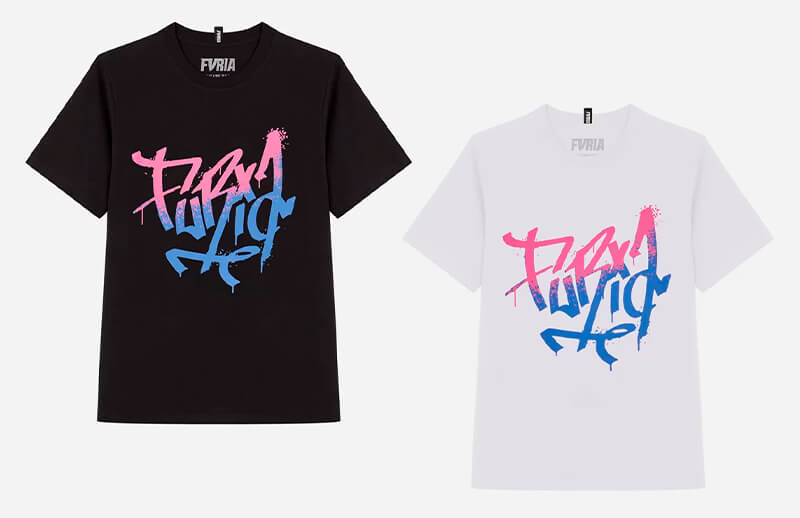 FURIA Panther Spray It T-Shirt
Cotton T-shirt with round neck and short sleeves, available from size S to XXL in two different models: one of these models, in dark blue, has a Furia graffiti in white on the front and the team logo, with the same design, on the back, also in white; the other model, in pink, has the same front and back design, only in black.
Furia Graffiti Spray It 2022 T-Shirt
Short-sleeved T-shirt made of cotton, also available up to size XXL in two colors, black and white, although both have the same design: they feature the Furia name in graffiti style, in pink and blue, along with the team logo on the back, near the neck, in black or white, depending on the model.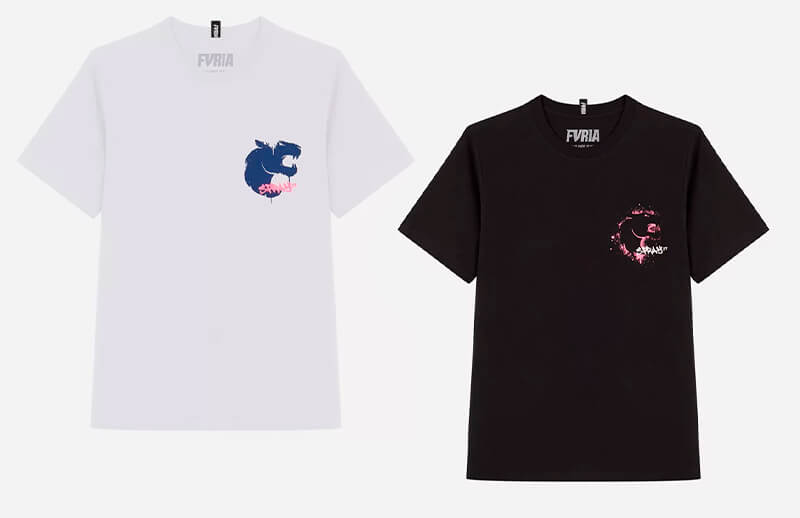 Furia Stencil Spray It T-Shirt
Latest cotton dress shirt, also with round neck and short sleeves, with availability of sizes up to XXL in two models: one white, with the Furia logo on the front, in dark blue, and the other in black, with the same logo in black with a pink outline to differentiate it.
Spray It 2022 professional Jersey by FURIA
In this new collection we will also be able to find an eSports t-shirt that had already gone on sale a while ago, but that they add equally to this new FURIA release. It is a sports jersey made of polyester, a fabric that is responsible for absorbing the moisture of sweat with great ease, besides being fresh and light, perfect for sports practice in all its forms.
It is white on top, but from the chest down (both front and back) is black, separating both colors with a black splashed stripe, as if it were a kind of graffiti, something we have already seen a lot in this collection.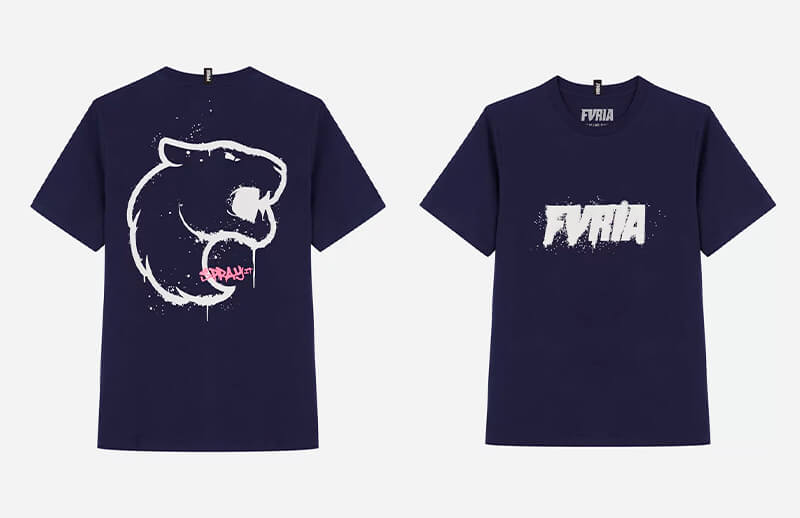 On the white front we see the Furia logo in black, the Twitch logo in the same color and different sponsorships, such as FTX or RedBull; on the black part, we see the ad of BetNacional, a betting website from Brazil.
On the back, we can see the name Guerri, along with the Furia logo, which appears to come out of the black part as if it were part of it, in addition to the team name in pink and blue graffiti, as we have already seen.
FURIA Spray It 2022 Backpack
Black nylon backpack with adjustable straps, white FURIA logo on the top and team name in pink and blue on the front.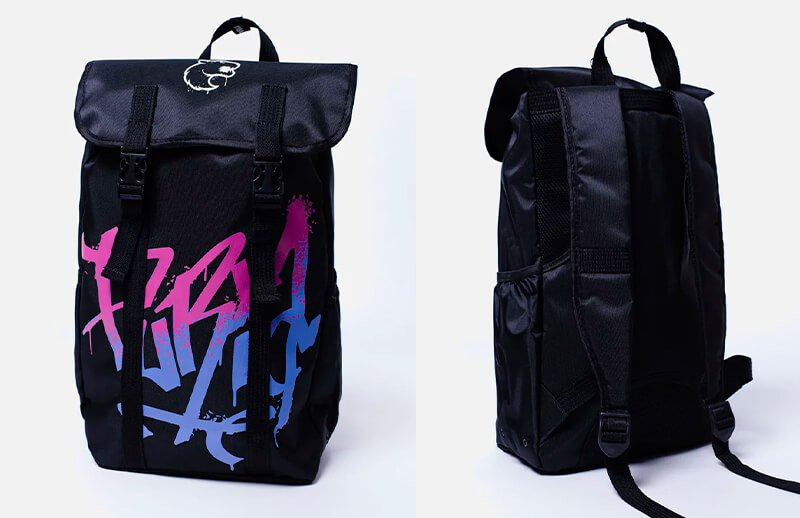 Furia Spray It crewneck Sweatshirt
Cotton crewneck sweatshirt, available in sizes up to XXL in a single white model, which features the team name in blue and pink on the front, along with a black splash on the right sleeve.
Furia Spray It 2022 Hoodie
Cotton hoodie with hood and kangaroo pockets, in black, with the FURIA name in white graffiti on the front and the team logo in the same design on the back, also in white.
Zip-up hoodie Spray It by Furia
To finish off, a cotton coat with full center zip-up closure with hood and individual side pockets. It is in black, and has the Furia name on the left side of the chest, along with a large design with the same name in pink and blue that we already saw all over the back.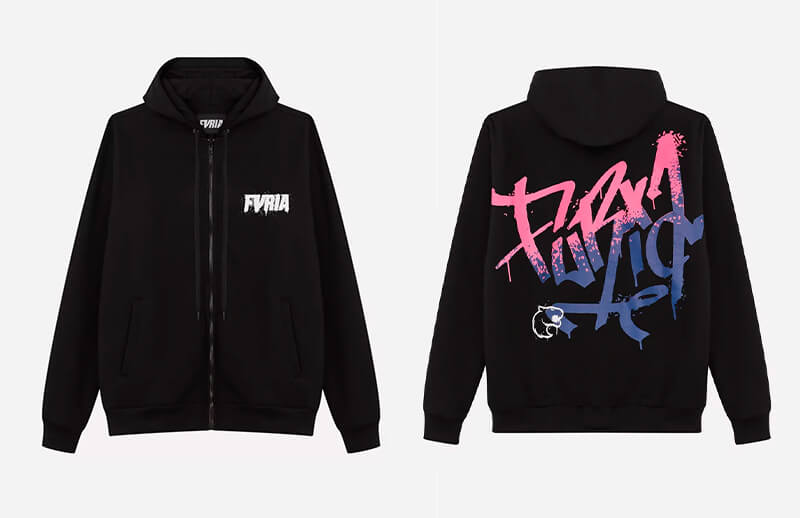 How to buy the new FURIA clothing collection?
If you liked the new Furia 2022 collection, you should know that the only way to get it will be through their online store, which you can access by clicking here. In this store you will find a lot of different collections, so you are free to browse through it and see everything that Furia has to offer.
When you have already chosen the garments you are going to buy, it is important that you check the sizes of each one of them, comparing the measurements that appear in the size guide table inside the store with the measurements that you should have previously taken of your body.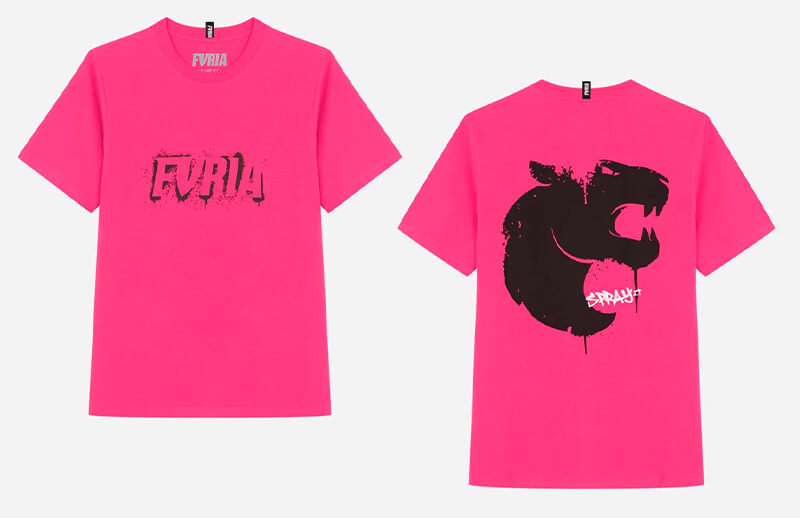 Once you have done this, you just have to add the payment method you like the most, within those that are enabled in the Furia store, add your billing information, your shipping information and that's it.