Among the esports teams formed in South America, Furia is one of the best known. Despite its short life, this Brazilian organization founded in August 2017 has come a long way participating in numerous tournaments. The team is currently based in the United States and it seems that they are making changes to improve their lineup with a view to participating in the 2022 edition of the CBLoL (Brazilian League of Legends championship).
But it is not only in the field of competitions where FURIA has been busy, but also in fashion. In this sense, the team has added to its store new garments belonging to its latest Clutch collection with which they hope to capture the interest and liking of both fans and the general public.
Items that make up the FURIA Clutch Collection
Among the items that Furia has made available in its Clutch collection are:
Furia Clutch collection T-shirts
T-shirts are undoubtedly one of the most popular clothing items, as well as one of those that offer greater versatility as they can be combined with others to obtain different styles in our look. Thinking about this, Furia has brought for its fans these high neck T-shirts with short sleeves. The silkscreen prints on these models provide a modern and original touch with which the person who wears it will not go unnoticed.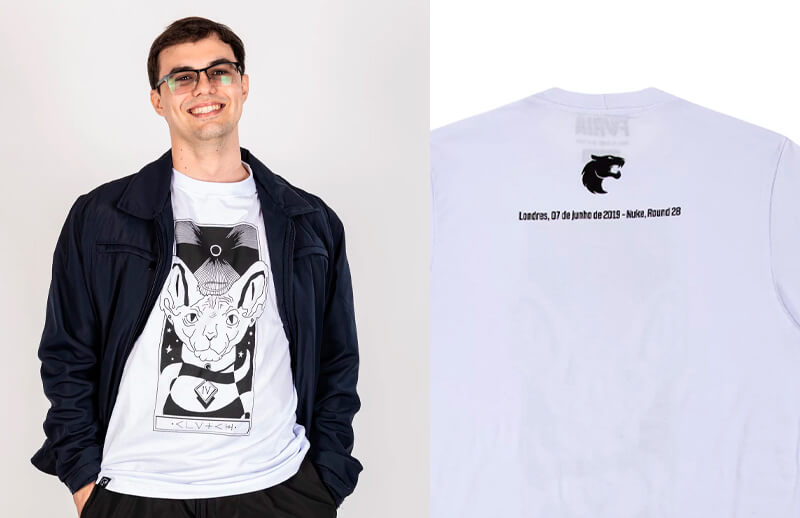 These serigraphies are also present on the back, although in a smaller size, thus generating a good contrast. The T-shirts are available in white and purple, in different sizes so that anyone who is interested in buying them can do so regardless of their complexion.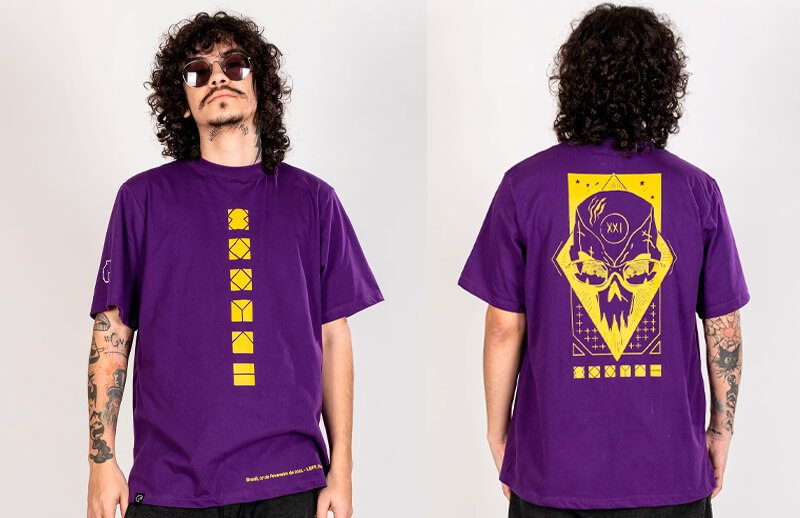 Clutch apparel collection windbreaker jacket
Those who live in areas with high wind or cold weather will find in this piece an ideal ally. This is a windbreaker jacket with which Furia hopes not only to meet the needs of shelter and protection that their fans may have, but also to offer a garment with good design and finish.
In that sense, this windbreaker jacket seems to have achieved these objectives, as it effectively fulfills its function, but without detracting from the silhouette of the wearer. Also, the jacket is screen-printed on the front with the team's logo. Also on the front is a zipper, as well as side pockets. On the back there is a skull that covers the whole area, giving a tough look to the piece.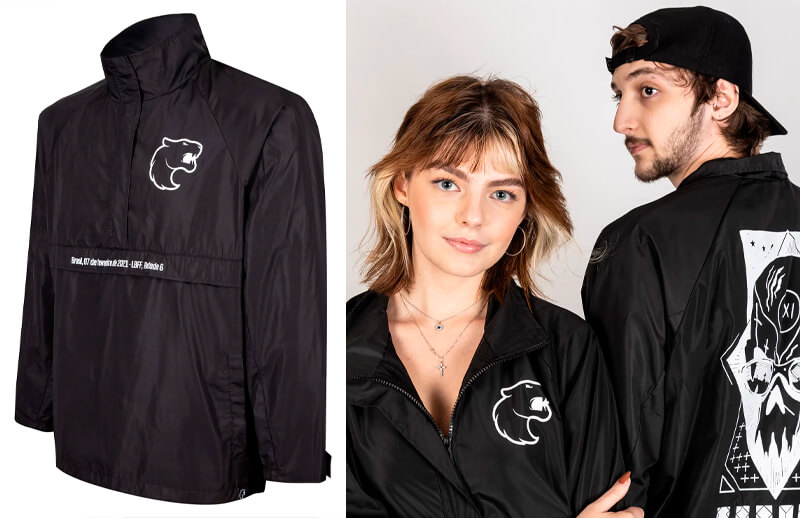 Furia Clutch clothing collection crop top
Another of the items that make up the FURIA Clutch collection is a short-sleeved crop-top. This model has been designed for all those girls who want to wear a piece with a good finish that flatters their silhouette. Also, this crop-top has serigraphies on both the front and the back that give this piece an irreverent and youthful touch.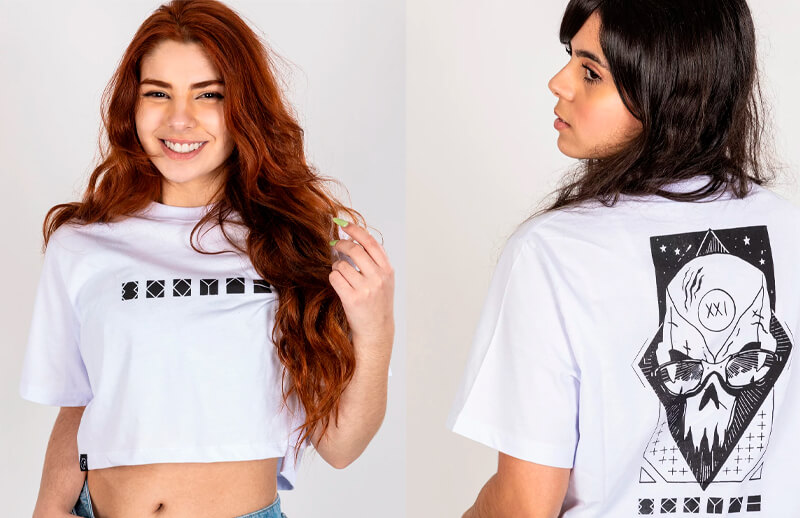 FURIA Clutch collection hoodies
The hoodie is a garment that is not only designed to offer warmth and protection, but also to look good on those occasions that merit its use, so that it can combine perfectly with pants, joggers or shorts. In that sense, Furia has added to its collection hoodies with which its fans will have the opportunity to experience the best of urban fashion, whether at the gym or at a meeting with friends in the square or the park.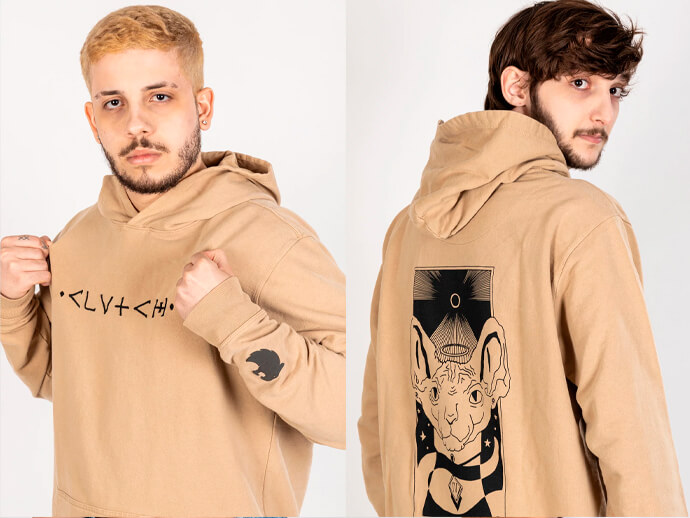 And while both hoodies have a similar design, one of them is distinguished by a crop-top cut, ideal for those who feel confident to show their abdomen or have the creativity to combine it with another garment. Screen-printed in high and low relief stand out both on the front and on the back of these hoodies.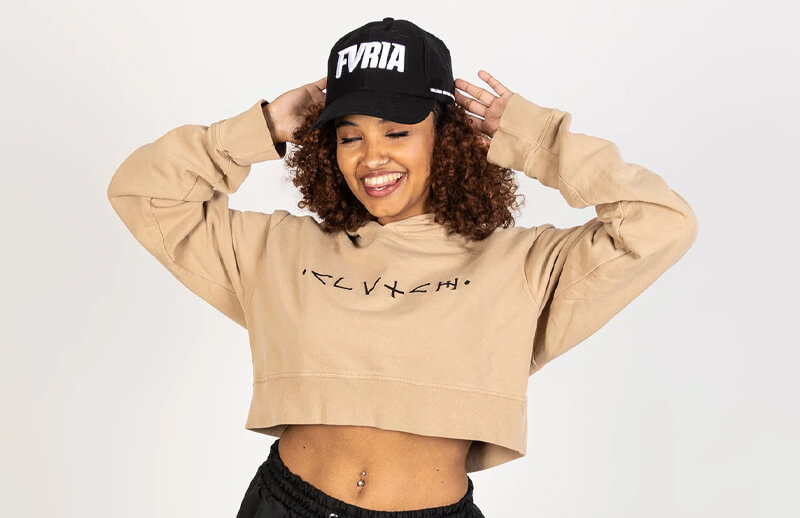 If you wish to purchase any of these products you can do so on the official FURIA shop.