Based in Hong Kong, Talon esports has become a respected professional esports organization, with teams competing throughout the Asia-Pacific region. Among the groups that make up the organization, League of Legends is one of those competing in the Pacific Championship Series. This event is the highest level event for this game in regions such as Taiwan, Hong Kong, Macau and Southeast Asia. They recently announced the departure of one of their members for October 31 of this year, with a replacement being destined for December 10. But while that is happening PSG Talon has decided to focus their attention on launching a new clothing collection of items to offer their fans.
PSG Talon Fall 2021 mouse pads
Talon has brought for you a series of mouse pads made of 100% non-toxic rubber material, complemented by an ultra-thin fabric surface with water repellent properties. Thanks to these features, Talon's mouse pads provide enough comfort to glide the mouse and move the pointer anywhere on the screen effortlessly. This gives FPS and MOBA players better mouse control during their gaming sessions. Also, Talon's mouse pads feature on their surface the logo that identifies this team, and for PSG lovers, a mouse pad with the logo of this soccer team. As for its dimensions, the Talon mouse pad is available in small (28cm high x 36cms long) and large (30 cms high x 80 cms long).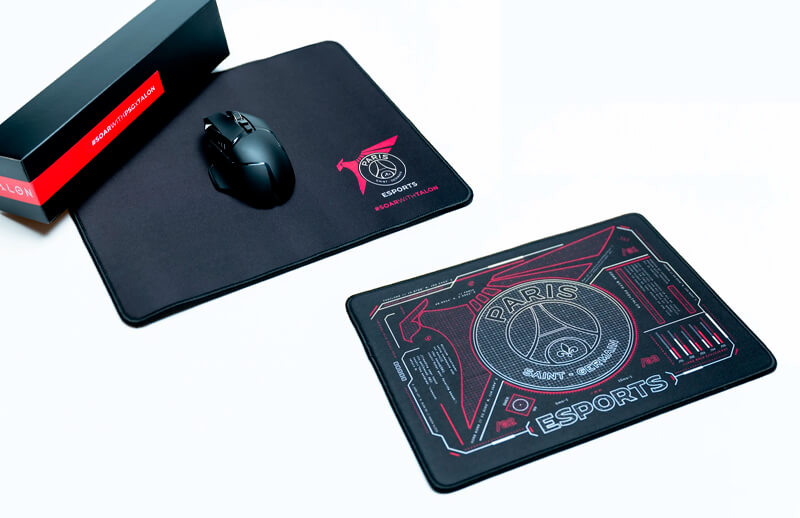 Therefore, you can choose the mouse pad size that best fits the range of movement you perform with the mouse during your gaming sessions or any task you perform on the computer. As for its care, the surface of this mouse pad will only require a cloth to remove dust or other impurities that may hinder the mouse.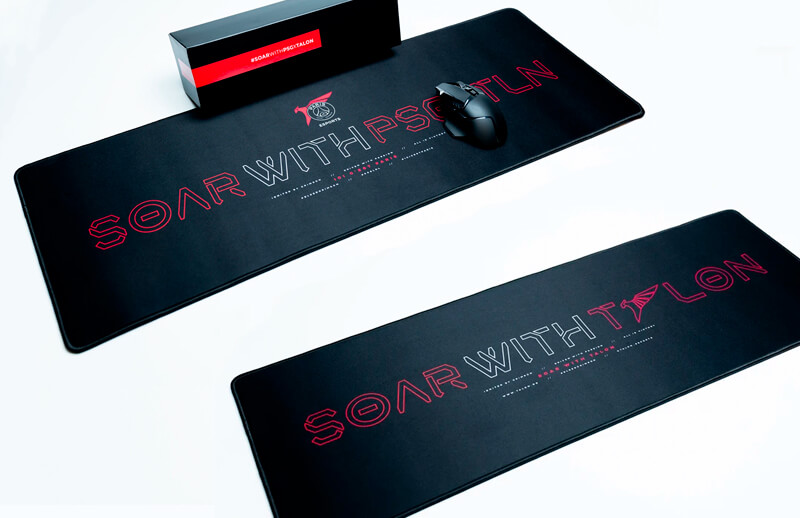 PSG Talon Fall 2021 T-shirts
T-shirts are another item that talon has added to this apparel collection. Talon took the team's logo and updated it to a brighter crimson color that contrasts perfectly with the colors in which the T-shirts are available.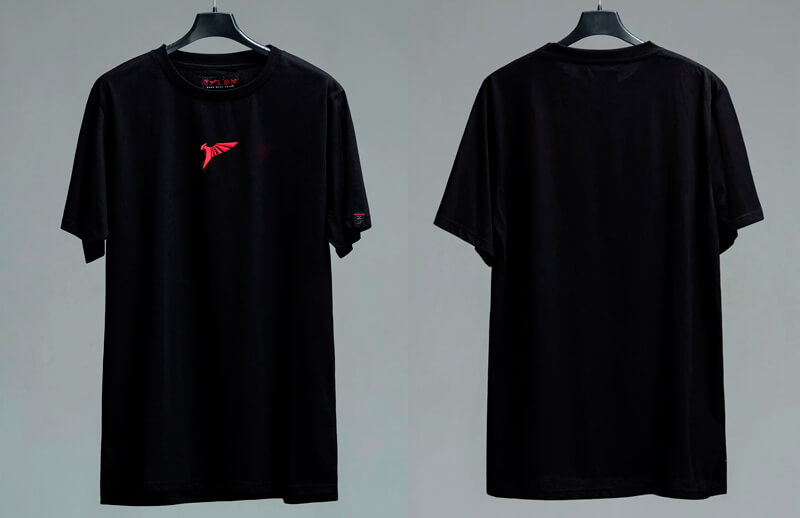 Also, the Talon T-shirts come in different sizes so that they can fit all body types. Another detail that stands out in this T-shirt is its suede loop label. It is recommended to wash this garment inside out and avoid ironing the print and trims.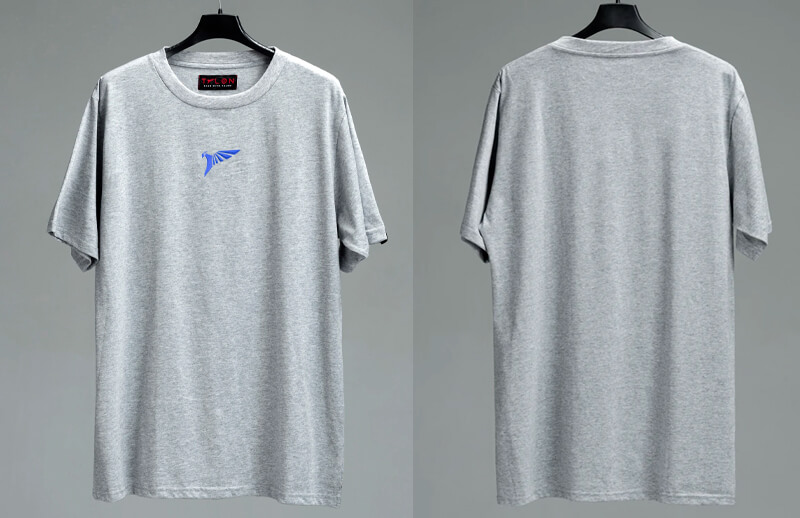 Talon Fall 2021 cap
Caps are another addition to Talon's new fashion collection. In terms of design, each cap features 6 panels that give shape to its structure, as well as embossed embroidery, both on the front and on the back. For the embossed embroidery on the front, each cap features a different design, either the team name on one and the identifying symbol on the other. The same situation is repeated for the embroidery on the back.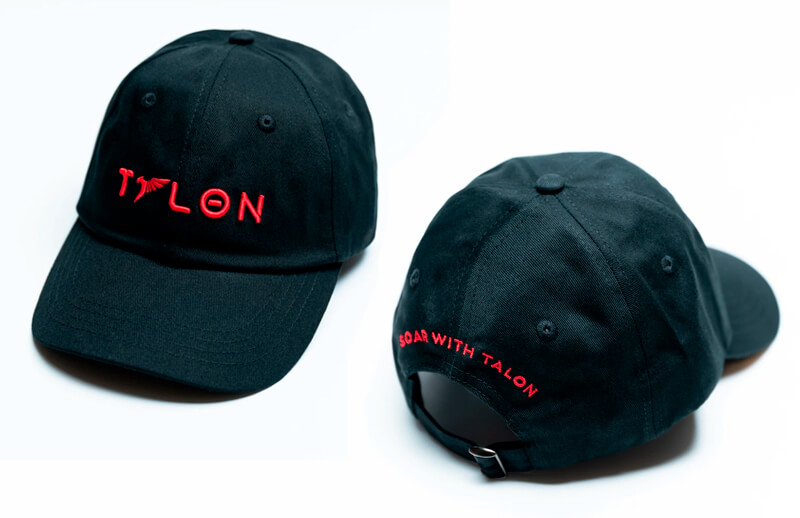 This way you will have the possibility to choose the cap that best suits your preferences. Also, the cap has a back tab that will allow you to adjust the diameter of the cap. In this way, the piece will be able to adapt without any problem to the different bone dimensions of the users who use it. Other details present in this cap are a flat moldable visor, embroidered eyelets for ventilation and an adjustable snap closure.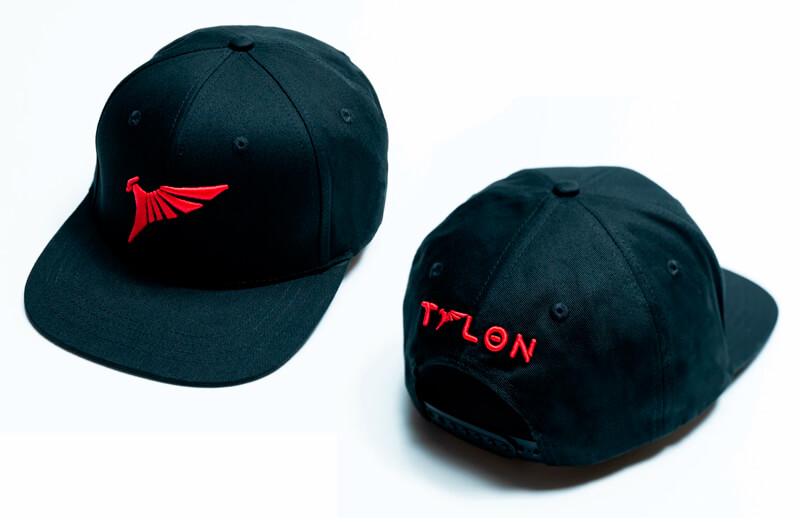 If you wish to purchase any of these products, you can do so from the official PSG Talon shop.