BIG, officially known as Berlin International Gaming, is an eSports team of German origin founded in 2017 by Fatih "gob b" Dayik, Nikola "LEGIJA" Ninić and Johannes "tabseN" Wodarz that is mainly dedicated to official CS:GO competitions. This team actively participates in various competitive meetings of the video game, such as Roobet Cup, BLAST Premier, DreamHack, among others.
In addition to dedicating themselves to the world of e-sports, they also generate a great movement in their web store, where they put on sale numerous collections of fashion and clothing, something that attracts the attention of many of their fans, and even strangers who do not know the team. On this occasion, BIG Clan has launched for sale a couple of high quality garments that you should definitely know about. We are used to interesting clothing drops like the BIG Clan Fifth Anniversary Merch Drop.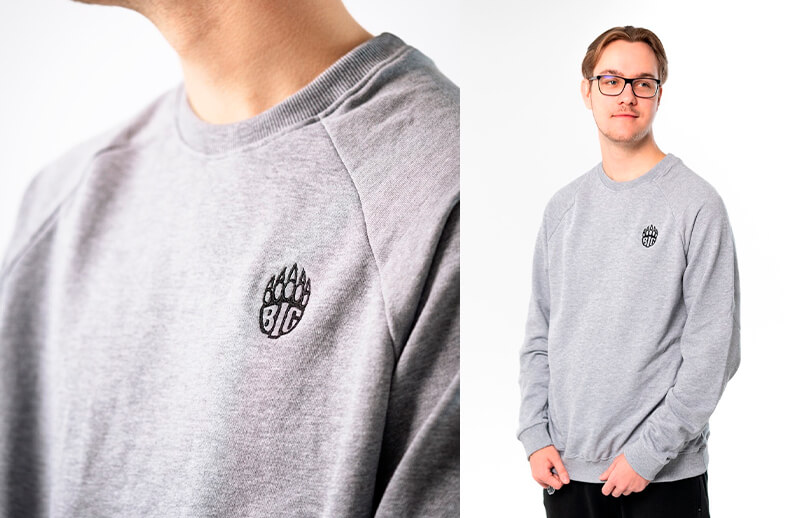 Interested in learning more about this new BIG Clan 2022 collection? Then we invite you to stay with us until the end of the post and do not miss anything, as we will also help you to get the garments of the same from your country of origin, whatever it is.
BIG Clan Rio Major Clothing Collection overview
At the end of October, exactly on the 27th of that month, BIG announced through its official Twitter account that the new collection was already available for sale from its web store.
Said collection is only composed of two garments: a crew neck sweatshirt and a t-shirt. Both of incredible quality. Below, we are going to give you details of these two garments, including their design, fabrication, fabric and more.
BIG Clan 2022 IEM Rio Crewneck Sweatshirt
First of all, we can see a crewneck sweatshirt, without hood or pockets, but with a unique quality. It is made entirely of organic cotton and polyester, a mixture very used and that, in addition to ensuring softness in the garment and resistance, also helps to maintain some freshness, due to the absorption of moisture.
It comes available in a single gray model that, as the only detail, has the BIG logo in black on the left side of the chest. Available in sizes S to 3XL.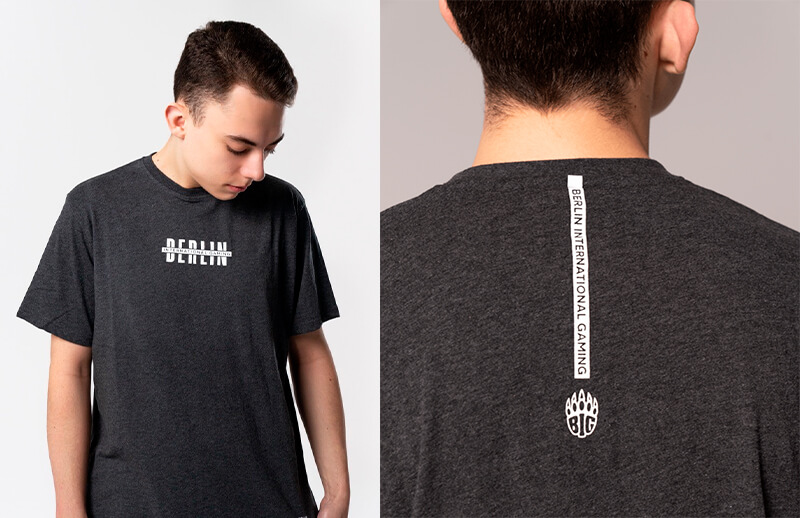 BIG Clan 2022 short sleeve IEM Rio T-shirt
Secondly, and to finish with this mini collection, we find a short sleeve t-shirt with round neck, made of 100% organic cotton. It is somewhat looser than conventional t-shirts, and comes in sizes from S to 3XL.
As for its design, it is also quite basic, being a completely dark gray T-shirt, with the inscription "Berlin International" on the chest, in white, as well as on the back next to the BIG logo.
Where to get the new BIG Clan 2022 collection?
In case you liked either of these two items, the only way to buy them is through the web store of BIG, the German e-sports team. In this store you will find a long list of fashion collections and unique clothing, so if you want to go directly to this collection, you can do it by clicking on this link.
Remember to have at hand any of the means of payment enabled by the BIG store and, above all, to check more than once the size you are going to choose, so you don't make a mistake and have to make returns in the future that will cost you time and money.