SK Gaming is an eSports organization from Germany founded in 1997, with more than two decades of history, which is dedicated to the participation in multiple competitions of various eSports, such as FIFA, League of Legends and even CS:GO, where they also have international teams outside Germany, such as in Brazil.
This organization, in addition to being dedicated to eSports, has a great importance in the world of gamer fashion, having its own web store, through which they market various garments and collections that call for the purchase of their fans and strangers who do not know about this team. They have recently launched for sale a new collection of basic clothing, called Essentials 2022. Also check out SK's latest drop, the new Pride T-shirt.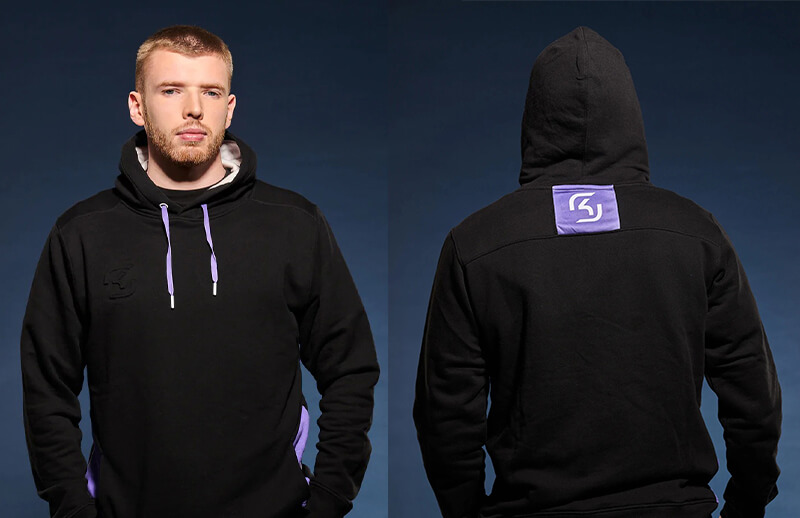 In this post, we are going to know in depth this new apparel collection of essential apparel that SK Gaming has launched for sale through its web store. For this reason, if you are interested in knowing in depth the collection, we invite you to stay with us until the end, as we will also help you to get it from your country of origin.
SK Gaming Essentials clothing Collection 2022 overview
Just a few days ago, SK Gaming launched for sale through its web store a new collection of unique apparel, called Essentials Collection 2022. This clothing collection is made up of sweatshirts, pants and t-shirts, and we are going to tell you in detail about each of these garments.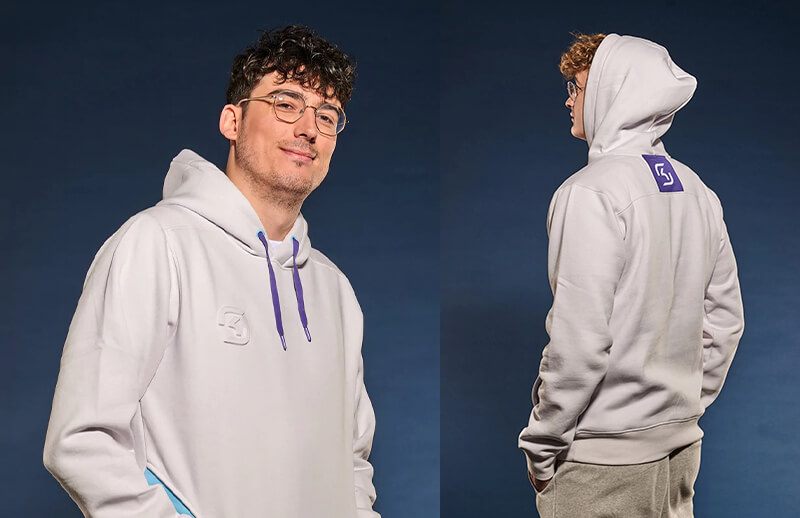 SK Gaming Essentials 2022 Hoodie
The first thing we find in this new Essentials 2022 fashion collection from SK Gaming is a hoodie with adjustable drawstring hood, made of 80% cotton and 20% polyester, kangaroo pockets and regular fit.
It is available in sizes from S to 2XL and in two different models: one in black, with the SK Gaming logo on the right side, also embroidered in black, with the hood drawstrings in lilac, and the other in gray, with the logo also in gray and the drawstrings in the same lilac.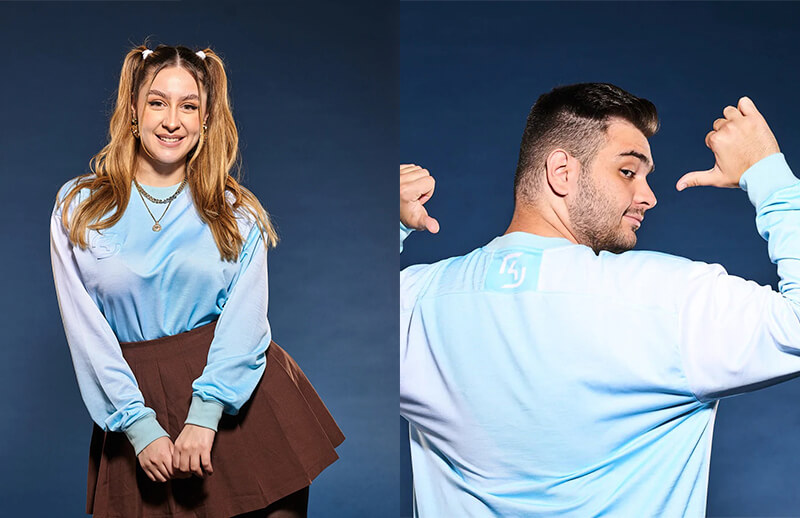 SK Gaming Essentials crewneck Sweatshirt
We can also find a crewneck hoodless sweatshirt, made entirely of polyester, with sizes from S to 2XL in a single model in light blue. It features the SK logo embroidered on the right chest, also in light blue.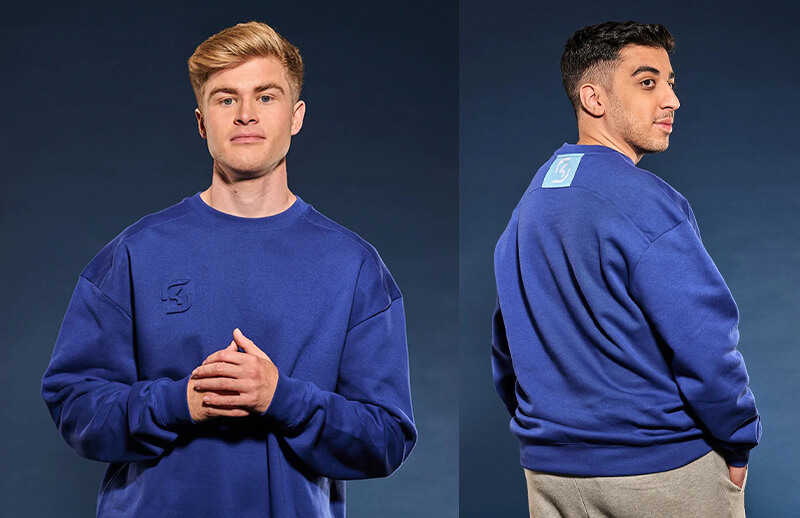 SK Gaming Essentials 2022 Logo Sweatshirt
We can find another crewneck sweatshirt, in this case made of cotton, with a slightly oversize fit, in France blue color and with the SK Gaming logo also embroidered on the right side of the chest.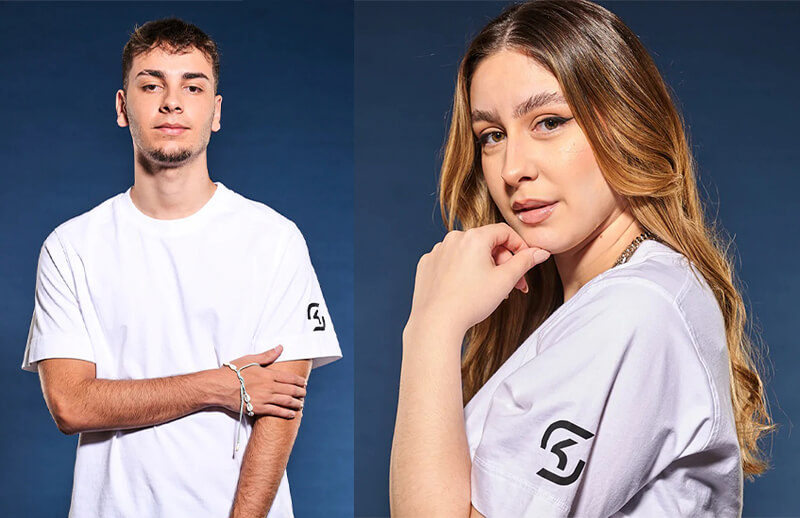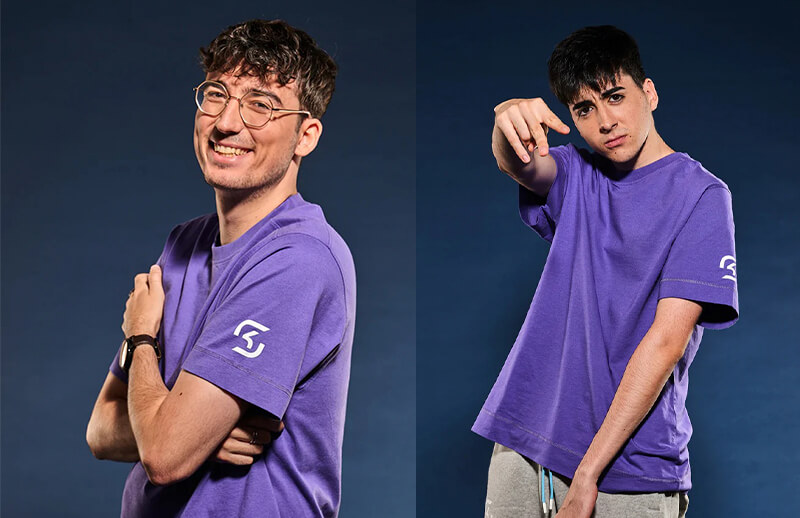 SK Gaming Essentials T-shirt
In this collection you will also find several models of T-shirts, available in lilac, white and black, all with the SK Gaming logo on the left sleeve. These t-shirts are made entirely of cotton and you can get them in different fits and sizes.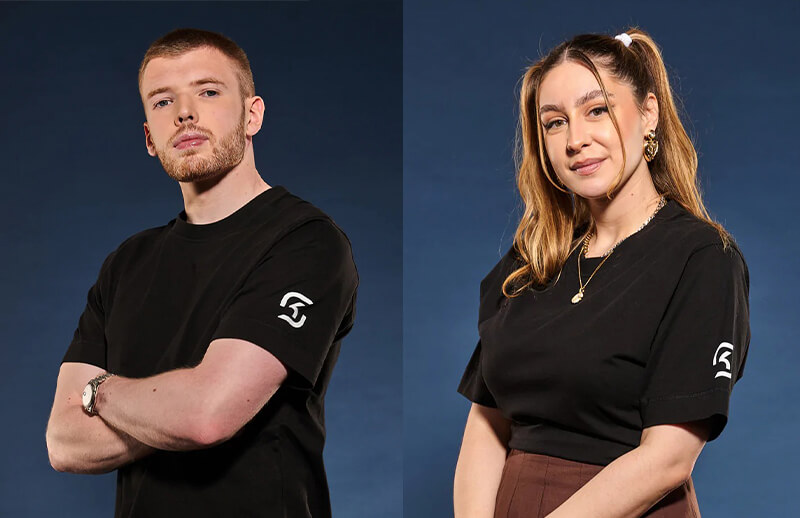 SK Gaming Essentials 2022 Zip Hoodie
Coat with central zipper closure made of 80/20 cotton/polyester, black color, with hood and adjustable drawstrings in lilac color, and SK Gaming logo on the left side in white color. Available in sizes S to 2XL.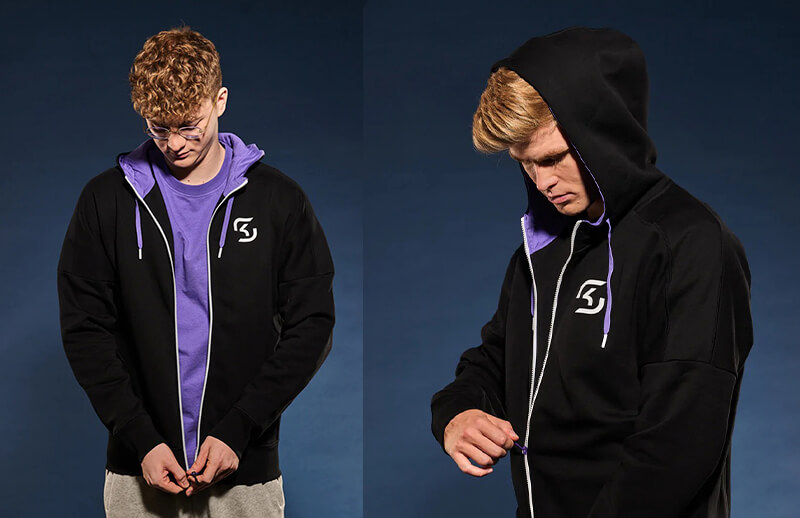 SK Gaming Essentials Joggers
Finally, we find a jogger pants made entirely of cotton, in gray, with the SK logo in white on the right side, with side pockets and available in sizes up to 2XL.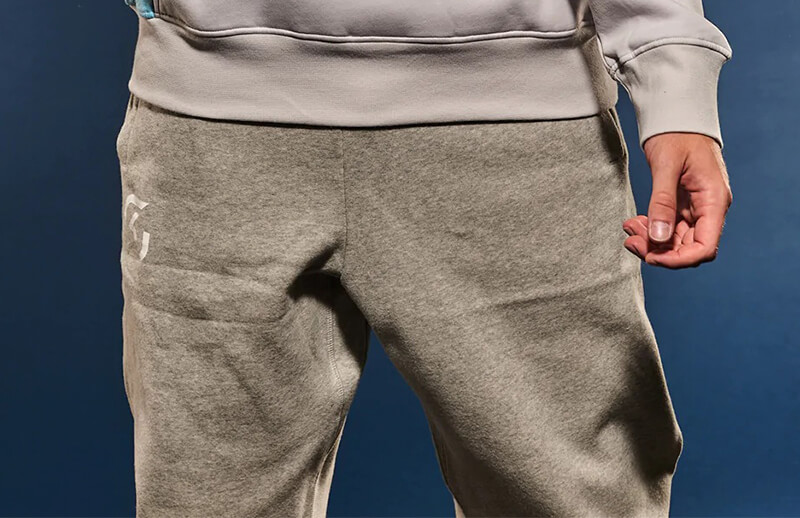 Where can I get the new SK Gaming Essentials apparel collection?
If you liked any of the garments of this new SK Gaming Essentials 2022 fashion collection, you should know that the only way to get it will be through the official SK Gaming web store. On this website you will also be able to find dozens of unique collections and apparel, so if you want to go directly to the shopping section of this particular collection, you should click here.