OpTic Gaming is a famous eSports organization from the United States founded in Texas in 2006, with 16 years of experience and a long participation in various eSports competitions, including Call of Duty, Halo, Valorant, Apex Legends, Rocket League and CS:GO.
In addition to being recognized in the eSports scene, OpTic also has a large fan base that is attentive to the latest official releases of official merchandising of the team, since, in case you didn't know, they are also very focused on the fashion world.
Recently, and taking advantage of the arrival of autumn in the northern hemisphere, OpTic Gaming launched an autumn collection of its already recognized line called Green Label, so, if you are interested in knowing what it brings with it, you have come to the right place. Join us until the end of the post and don't miss anything, because, in the last section, we will tell you how you can get this collection from your country very quickly. We are used to great collections from OpTic Gaming such as this summer's Apparel Collection.
OpTic Gaming's Fall 2022 "Green Label" Collection overview
On September 23, just 2 days after the arrival of autumn for the northern hemisphere, OpTic Gaming announced through its official Twitter account the official launch of its new fall collection 2022 of the Green Label line, already recognized by fans of the North American team.
This collection is composed of 5 garments, which, if you want to know in depth, you can do so by reading the guide below, detailing each of them, with their sizes, designs, colors and more.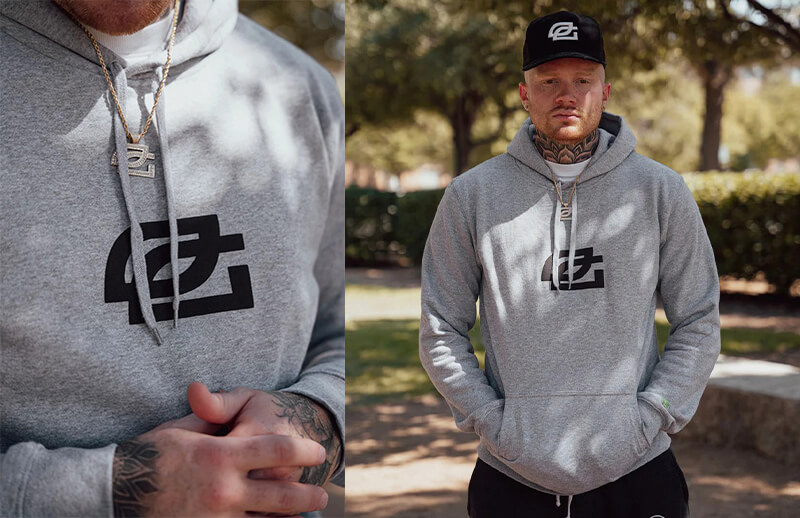 Camo Anorak Green Label Fall
First of all, in this new fall collection of OpTic Gaming, we can find a camouflage anorak type coat, made entirely of nylon, water resistant, with regular fit, hood and elastic sleeve edges, to ensure comfort.
Its design is camo forest, with a very particular green color; it has the OpTic logo in pattern on the right sleeve, the same logo below the partial zipper (which reaches the chest) and also on the edge of the left sleeve, in small size and in green color.
OpTic Gaming Green Label Fall 2022 Hoodie
We also find a hoodie with adjustable hood and kangaroo pockets, available in two different models: one black and one gray. Both models are made entirely of cotton and recycled polyester, with sizes available from S to 3XL.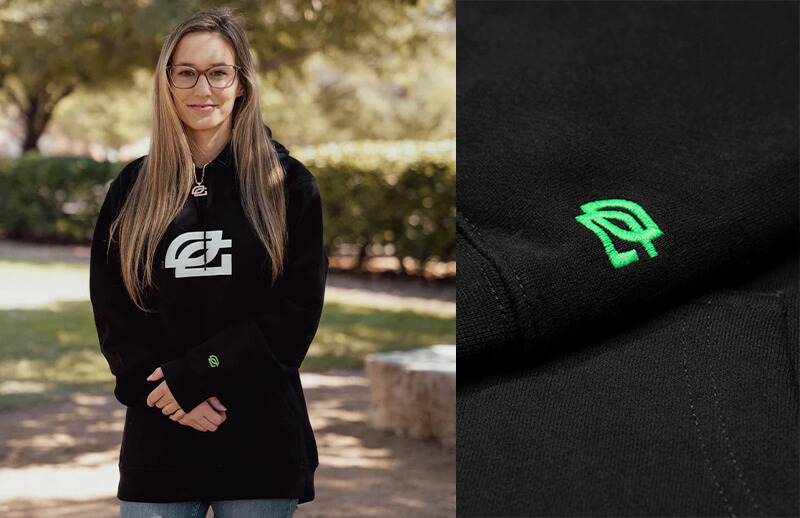 Its design is very simple, with only the OpTic logo in white, in the case of the black model, or in black, in the case of the gray model.
Green Label crewneck Sweatshirt fall 2022
If you are also looking for a crewneck sweatshirt, this collection has it as you can find a model without hood and with baggy fit, which makes it a little looser than the normal garments. It is available in two different models, one in brown and one in black.
Like the previous sweatshirt, this one has a fairly simple design, with the OpTic Gaming logo in small size on the chest, in black, in case of the brown model, and in white, in the black model. Both also have the same logo on the left sleeve in green.
OpTic GamingGradient Green Label Fall T-shirt
Oversize cotton T-shirt, available up to size 3XL in two different models, both in gray and white. Both models have short sleeves, round neck and a simple design that only includes a colored square with the OpTic logo in transparent; in the case of the gray model, this logo is in dark gray, while in the case of the white model, the logo is in green.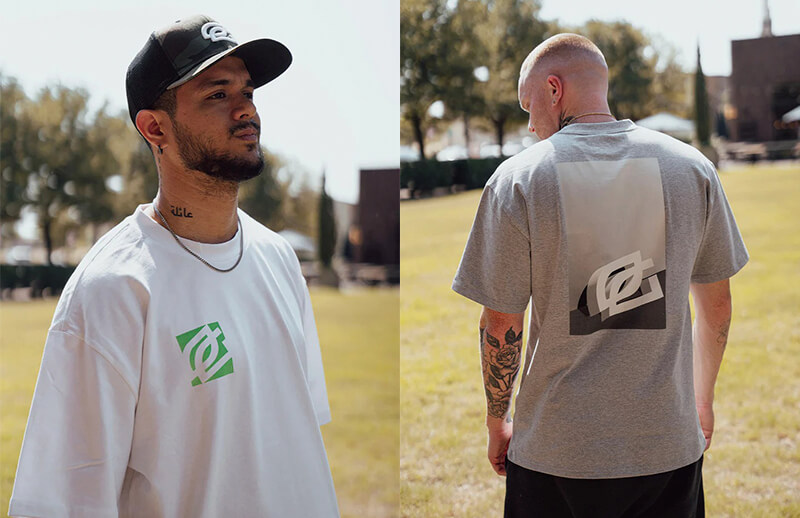 OpTic Gaming Autumn 2022 trucker Cap
To finish with this collection, we find a flat trucker cap in cotton and polyester, adjustable and also available in two models: one totally black, with the OpTic logo on the front, in white, and another camouflaged model, combinable with the anorak previously seen, also with the OpTic logo in white.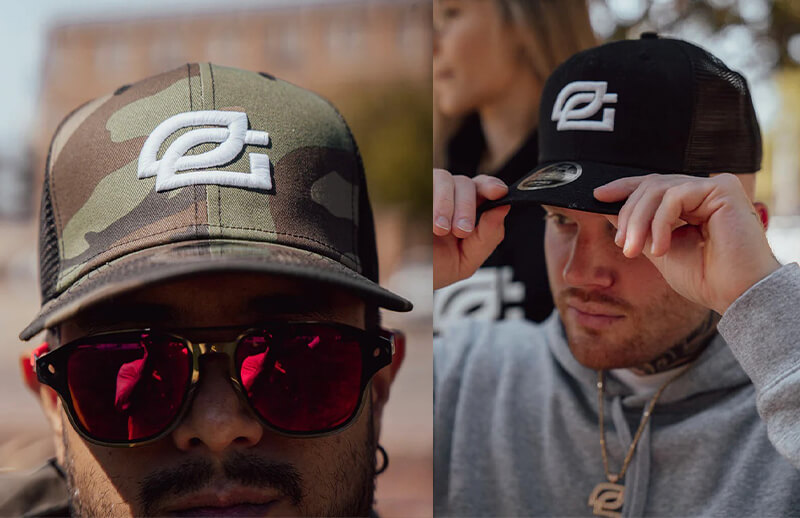 Where to buy the new OpTic Gaming Green Label fashion collection?
The new Fall 2022 collection of OpTic Gaming's Green Label line can only be obtained through the North American eSports team's web store, the only official means in charge of selling all the merchandising that is released on a regular basis from time to time or for special occasions.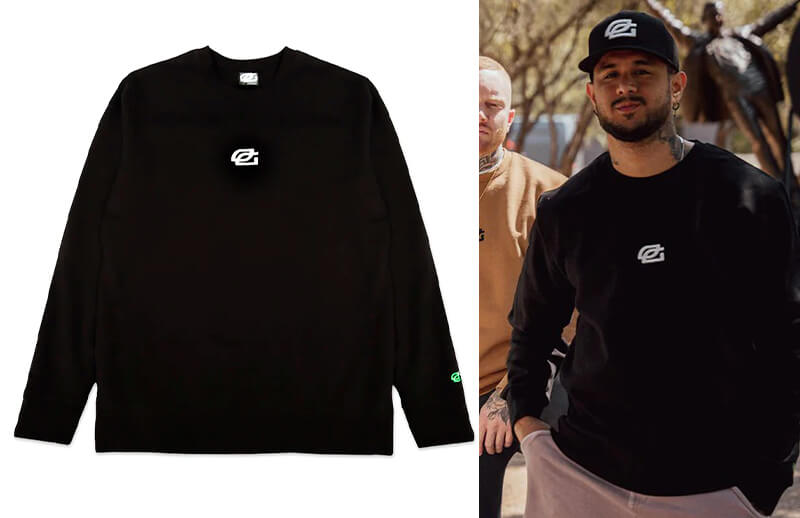 Inside the store, don't forget to check the size chart that is available for you to choose your garment correctly, and so that you don't have to make costly returns in the future. If you are interested in this collection, browse the rest of the OpTic store and find everything this team has to offer.