Gen.G is one of the most important Asian eSports teams in the world; this South Korean organization whose main sports video game is League of Legends is recognized around the globe for its thousands of fans, who follow each of their matches in the official competitions they play, as is the case of the Worlds 2022 World Cup.
Taking advantage of the occasion, Gen.G partnered with Puma, the renowned German sportswear brand that is so important in the world of e-sports, thanks to collaborations like this one. Together with the brand, the Korean team launched a collaborative apparel collection for Worlds 2022.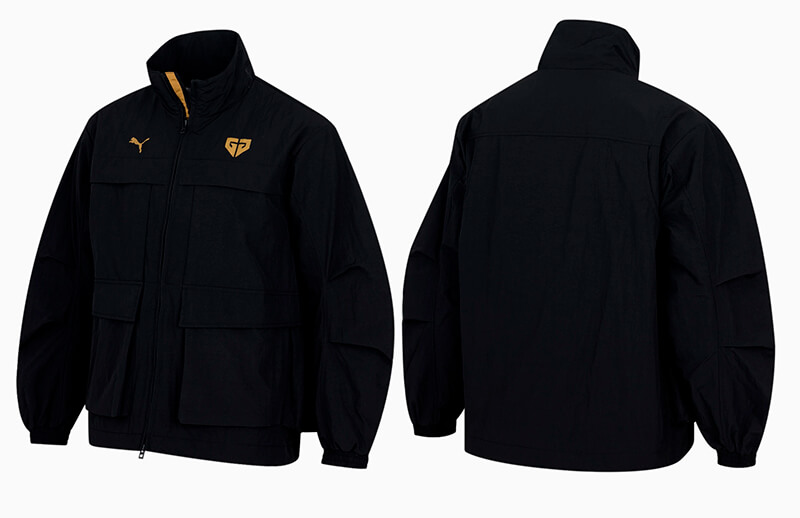 This new collection features high quality garments, which you are going to know, in case you are interested, if you keep reading the post that we will present below. Want to know how to get it? Then read this guide to the end, as we will also tell you where and how to buy it from your home country. If you want to check out this year's Gen.G x PUMA Pro Kit, we've reviewed it above.
Worlds 2022 collaborative fashion collection by Gen.G and PUMA
In the month of September, which is when the 2022 edition of Worlds, the most renowned competition in League of Legends, took place, Gen G announced via Twitter the launch of its new collaborative clothing collection in conjunction with Puma, the famous fashion brand.
Below, let's take a look at what this new clothing collection includes, with 6 high-quality items that, if you're interested in knowing, you can't miss.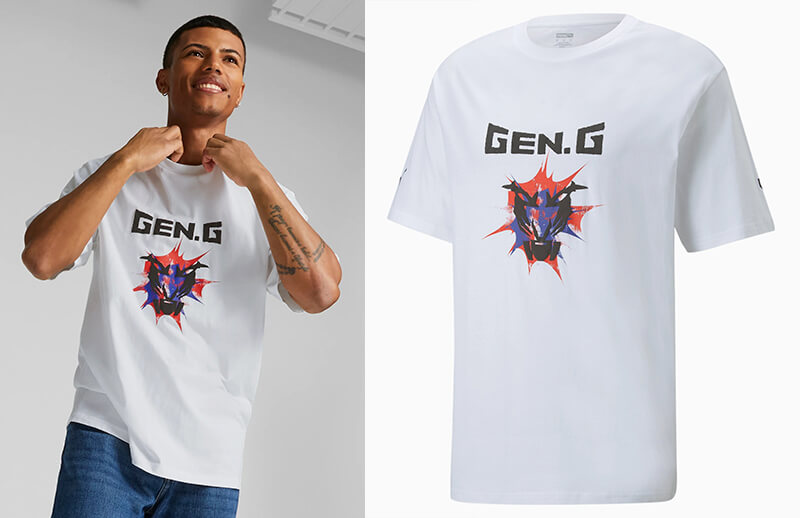 Worlds 2022 oversize jacket by Gen G and Puma
Oversize nylon jacket, that is, much looser than other fit sizes, available only in S and XXL. It has multiple front pockets, high collar and full-length central zipper, with zipper from the top of the garment to the bottom.
As for its design, it is an all-black jacket, only with gold details on the collar and on the Gen.G and Puma logos, located on the right and left chest, respectively.
Gen.G and Puma Worlds 2022 White T-shirt
White recycled cotton t-shirt with round neck and cut sleeves, regular fit and sizes from S to XL. All-white design with the team name on the center chest in black and a graphic design in red and blue. The back is completely smooth, so it is a fairly minimalist design.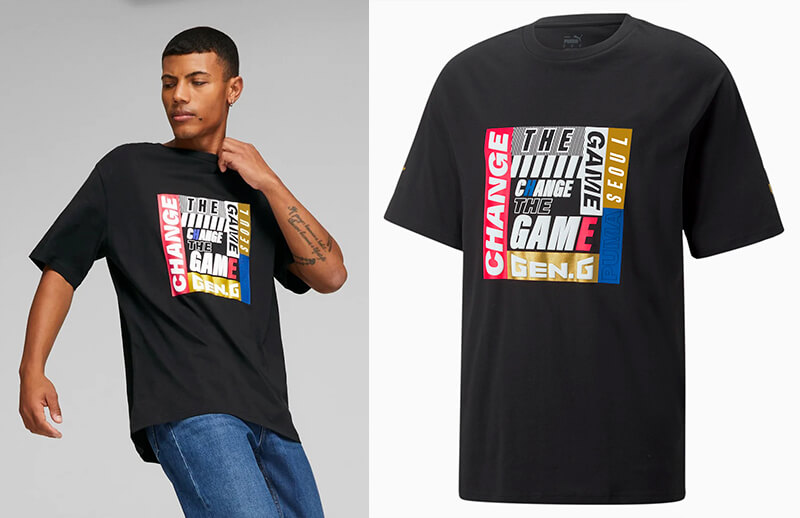 Gen.G and PUMA Worlds 2022 black T-shirt
T-shirt very similar to the previous one, made of recycled cotton, with round neck, short sleeves and availability of sizes up to XL. All-black design, with a square design on the chest with various colors with the phrase "CHANGE THE GAME".
Worlds 2022 hoodie by Gen.G and Puma
Hoodie made entirely of French fleece, a high quality fabric that is not often used in garments of this type, although it is not surprising in a high quality item like this one from Puma. It comes with hood and side pockets, available from size S to XXL, with two models: one in black and one in gray.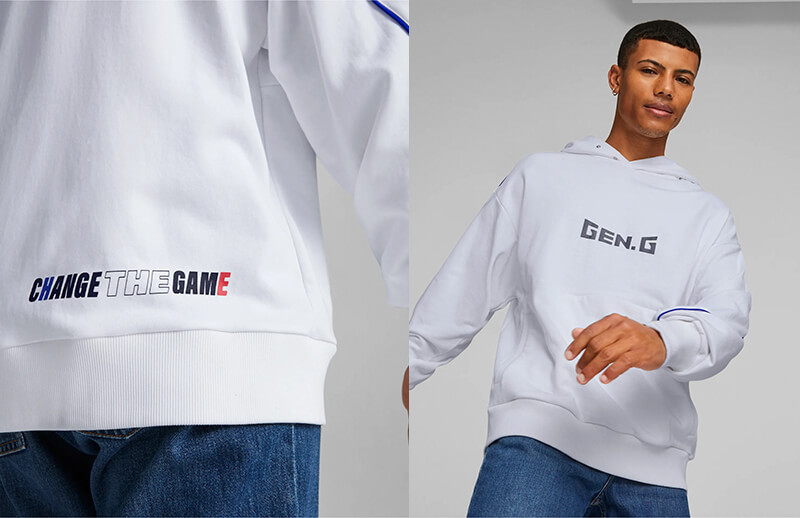 Both models have stripes on the shoulders, either in white or black, respectively, and has only the Gen G name on the front, in yellow, in the black model, and in black, in the case of the gray model.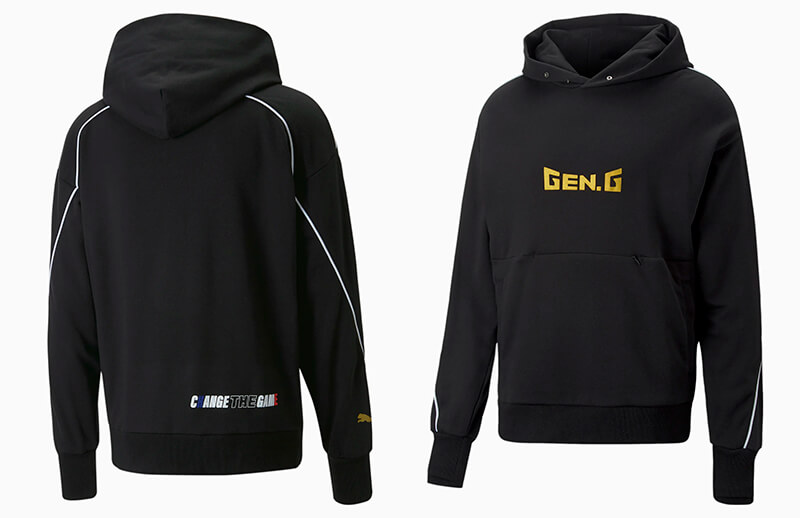 Gen G and Puma Worlds 2022 Sneakers
Limited edition suede sneakers from Puma and Gen.G, available from Korean size 220 to 280 (check the equivalent in European or American size).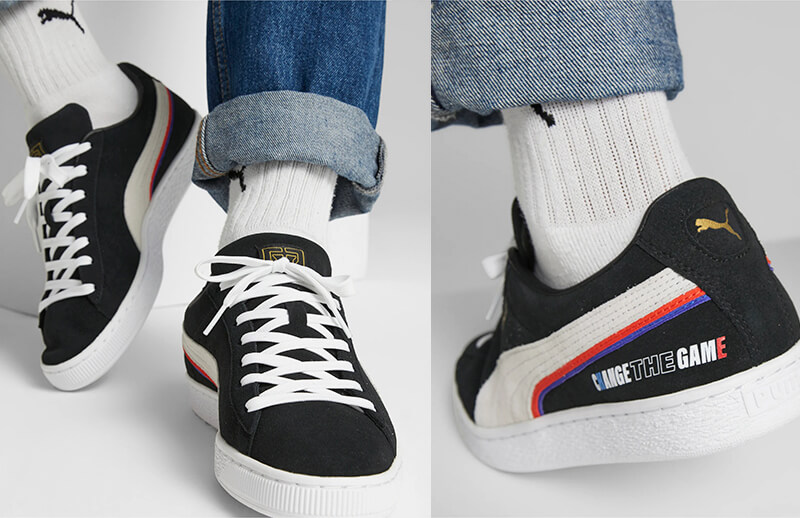 They come in black, with white laces, white soles, Gen.G logo in gold and typical Puma logo in white, red and blue, along with the phrase "Change the game".
Gen.G and Puma Worlds 2022 Cap
100% cotton cap with 5 panels and adjustable snapback size; flat black visor and black side panels, top and back panels in a gray and black design, similar to a camouflage. On the front we see the Puma and Gen G logo in gold on a black label. Puma logo in gold on the back, next to the adjustable strap.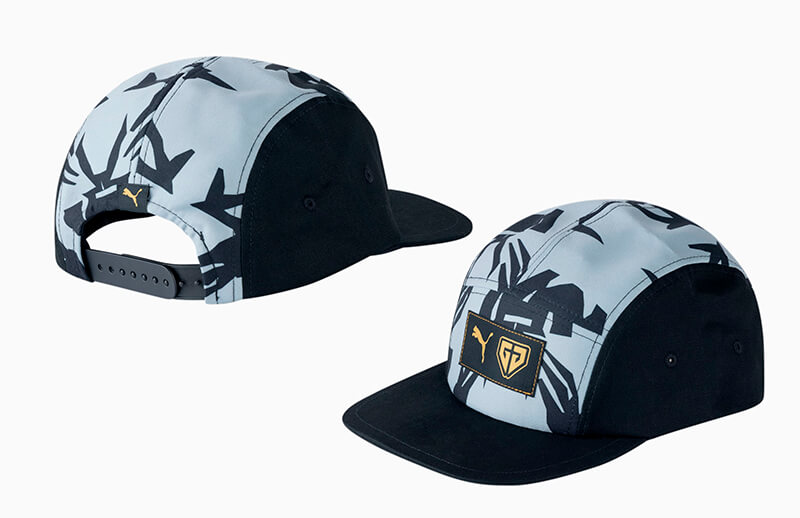 Worlds 2022 backpack by Gen.G x Puma
Finally, we find in this clothing collection a backpack style gym bag, made of polyester, with adjustable drawstring closure and straps to wear on the back.
Design in black with mashup of different prints, such as the Puma and Gen G logo in gold, the phrase CHANGE THE GAME, stripes in red, black, purple and more.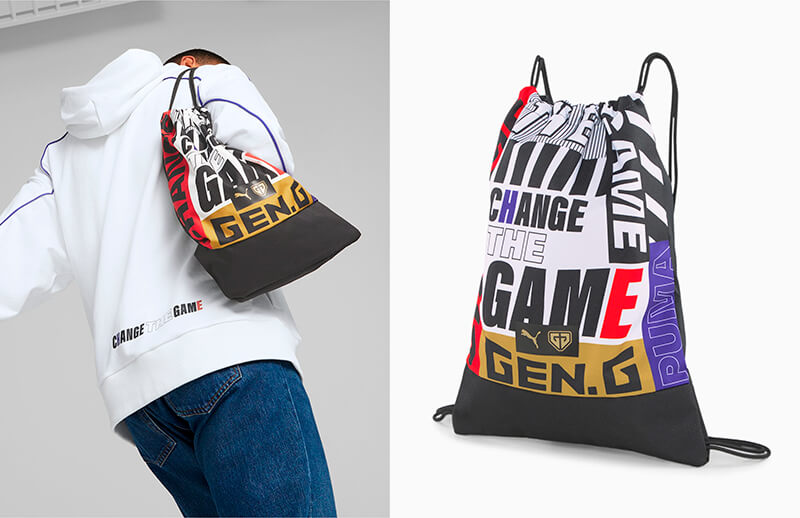 Where to get the new Gen.G and Puma collaborative collection for Worlds 2022?
Getting the new Gen G and Puma collaboration is really easy; all you'll have to do is head straight to the Puma web store. There you can find this Worlds 2022 apparel collection and many more. Before buying any garment, be guided by the sizing chart found inside the store, so you can choose the right size and avoid having to make future returns.
Finally, make sure you have one of the payment methods enabled by the Gen.G website and, above all, that international shipments are made to your country of origin, along with the shipping price of the same.