Gen.G esports is a professional esports organization founded in 2017 under the name KSV Esports by Kevin Chou and Kent Wakeford, who are also the co-founders of video game development company Kabam. With established locations in Santa Monica, Seoul and Shanghai, Gen.G has today established itself as one of the most profitable esports organizations in the industry.
In its early days as this organization took the initiative to acquire the rights to a franchise: the Overwatch League in Seoul, South Korea. By May 2018 the organization's name change from KSV Esports to Gen.G. subsequently, in August 2020 Gen.G becomes one of the 10 teams selected to be part of the League of Legends Champions Korea franchise. Recently, the Gen.G organization was in the news after announcing its collaboration with the Mobil 1 oil brand to launch its latest project. It is The Tune Up, a program focused on NBA 2K under which they will provide support to players of this league to improve their skills and make them participate in tournaments where they can have the chance to win cash prizes.
Also, in The Tune Up, participants will have the opportunity to take part in training sessions in which they will receive instruction from NBA 2K professionals, including educational content to further enrich the experience. It is worth mentioning that this program will start on January 11 and will remain active until May 31. As the first activity within this program, a tournament will be held in which the winner will receive 2 thousand dollars. The second round of tournaments is scheduled for May. In addition to this, a series of streamings will be presented in which NBA 2K gameplay will be discussed, as well as some recommendations for players.
In addition, Mobil 1 will be involved in the restoration of a basketball court in Minneapolis as part of the 2K Foundations charity initiative. Following this, Mobil 1 will work with Project Backboard on two other projects to be carried out in Cleveland and New York. In an interview, Arnold Hur, CEO of Gen.G, said that The Tune Up represents a program through which the organization intends to promote actions focused on connecting with communities and impacting as many people as possible. In addition to this, Gen.G is also launching a new item with PUMA. It is a replica Gen.G x PUMA Gameday jersey that will be worn by team members in upcoming competitions and that fans will have the opportunity to purchase.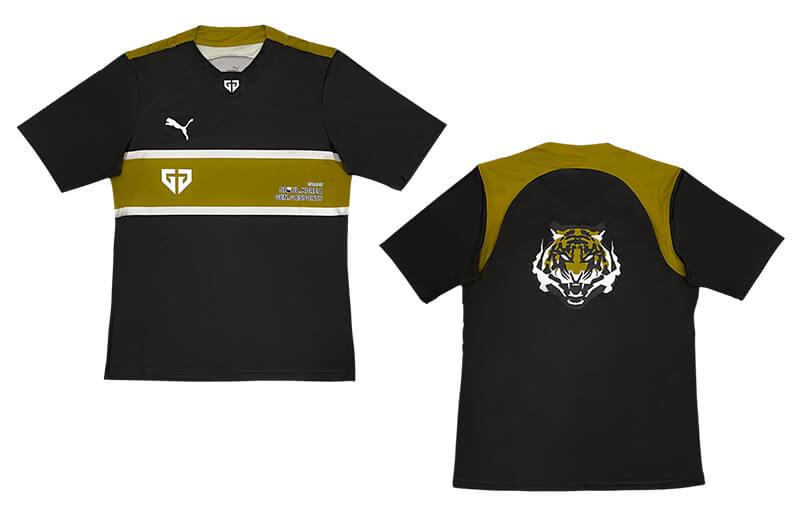 Features of the Gen.G x PUMA Gameday Replica Jersey
The Gen.G gameday replica jersey made by PUMA presents a design in which the black and gold colors, characteristic of this team, stand out. The golden stripe on the front with the team's logo is an element to highlight in this model, while on the back there is a tiger's head that could represent a symbol of courage and intimidation.
In addition, this jersey has been elaborated with dryCELL technology with which it can have the ability to absorb and dissipate sweat, so you can feel comfortable wearing it at all times.
This model is available in different sizes so that it can be used by anyone regardless of their complexion.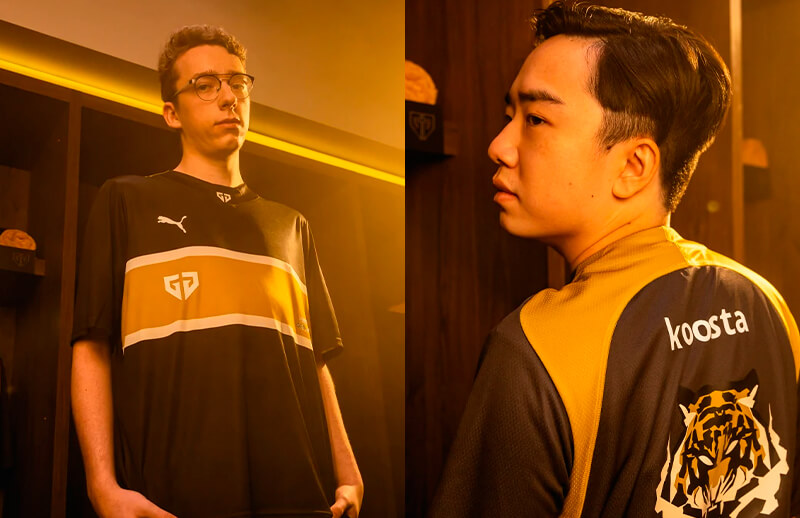 Gen.G has brought a new jersey with PUMA for the upcoming tournament season where you too can purchase it and feel like a member of the team. Those interested in purchasing the Gen.G x PUMA Gameday replica jersey can do so through the Gen.G store on their official website.