As expected, the union between EMGG and Champion has caused a furor in the fashion market and especially among gamers. One of the best gaming hoodies. Comfortable and stylish, for all those gamers who love hoodies.
How is the EasternMediaGG and Champion gaming hoodie?
This garment is of very good quality, made with a blend of cotton and polyester. On the outside front side there is an EMGG x CHAMPION logo personalized with a combination of colors. On the right chest area there are embroidered logos, metaphorical symbols. The back features the new EMGG logo with a vector style color scheme.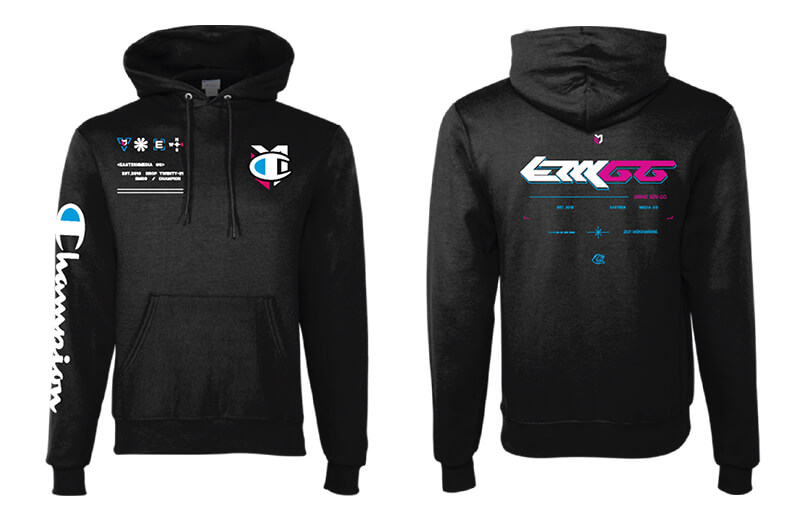 This hoodie has a wider ribbed waistband and cuffs that stay flat for a perfectly finished gaming hoodie. Its texture shows great coolness and at the same time warmth. It is a great collaboration between EMGG and Champion creating a piece of higher quality than before. The launch was made on August 13th of this year and it was a great success. On top of all this it was also manufactured for the care of the environment. This is because traceable cotton made in the USA requires 2 to 5 times less water. It is also made from approximately 10% recycled polyester fibers.
Only limited versions of this hoodie were released. It is only available in black with logos on the front and back of the product. It has a very gaming style with a very cool texture that takes advantage of the temperature in which you find yourself. In addition to this, one of its features that increase its comfort is that it has a neck strap and a half-moon cut to avoid irritating the face by rubbing the skin with the textile.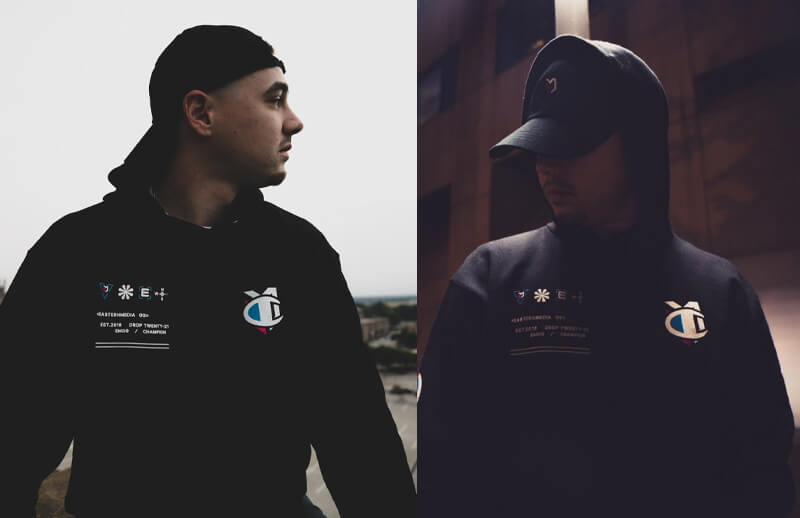 EasternMediaGG Announcement
EasternMediaGG via Twitter announced not only its new hoodie, but sweaters that can also accompany the gamers of the team. The 2021 season started and the new apparel by the EasternMediaGG team also adds to all the other items that are on the gaming market. What we also know is that these new outfits are not yet available, but it won't be long before you can get them.
Where to buy the new EasternMediaGG hoodie and other EasternMediaGG merchandise
The new EMGG limited hoodie is available. To purchase them, you can visit their official EMGG shop.