DarkZero is an American e-sports organization that actively participates in professional competitions of Rainbow Six Siege and Valorant, but, in addition to e-sports, it also focuses on the world of gaming fashion, selling through the Raven online store, from which they usually launch official merchandising to the thousands of fans they have around the world.
The latest collection they have launched is the FW22, which is the one we will talk about today in this post; it is a high quality collection, composed of various garments, which, if you are a follower of this eSports team, you can't miss.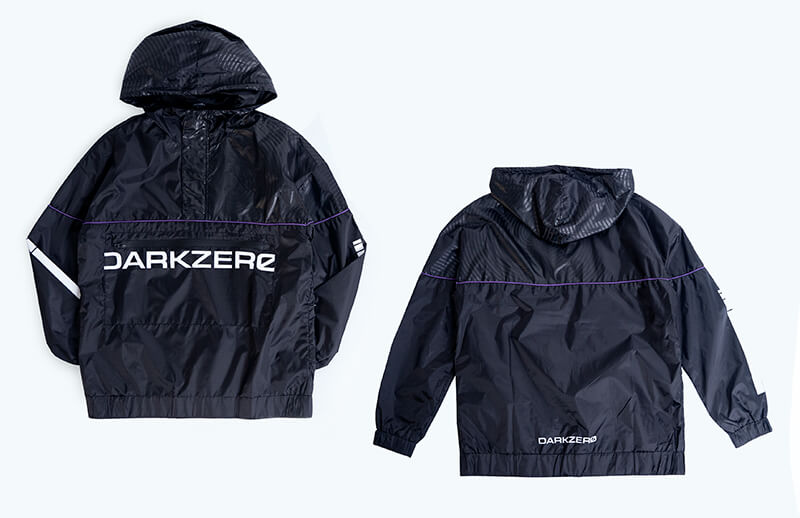 If you are interested in knowing more about this new DarkZero apparel collection, stay with us until the end of the post, as we will tell you everything it brings, as well as helping you to get it from your country of origin and receive the garments from the door of your home.
New DarkZero Fall-Winter 2022 fashion collection overview
On November 25, that is, just a few days ago, DarkZero announced through its social networks that its new FW22 collection was already available for purchase through Raven's online store, a platform that sells official merchandising of various eSports teams. This collection is composed of a windbreaker, a T-shirt and socks, garments that we will detail below.
DarkZero FW22 Windbreaker
The first thing we can find in this new DarkZero fashion collection is a windbreaker made of 100% cotton, completely black, with hood and zipper closure to the chest, front pockets, a purple stripe in the middle horizontally and the name of the team in white underneath.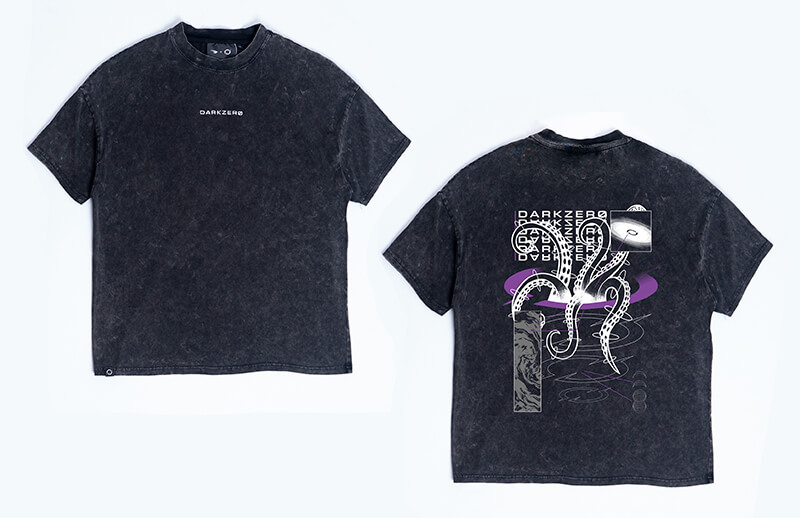 DarkZero FW22 T-Shirt
You'll also find a short-sleeved, crew-neck T-shirt made of cotton, with an oversize fit. It is black in color, but its fabric simulates a worn-out look. It has the DarkZero logo in white on the front and a large white and purple pattern on the back.
DarkZero FW22 Socks
Finally, you will find a pair of black socks with grey DarkZero name design on the top, made of 61% polyester, 20% nylon, 17% cotton and 2% elastane.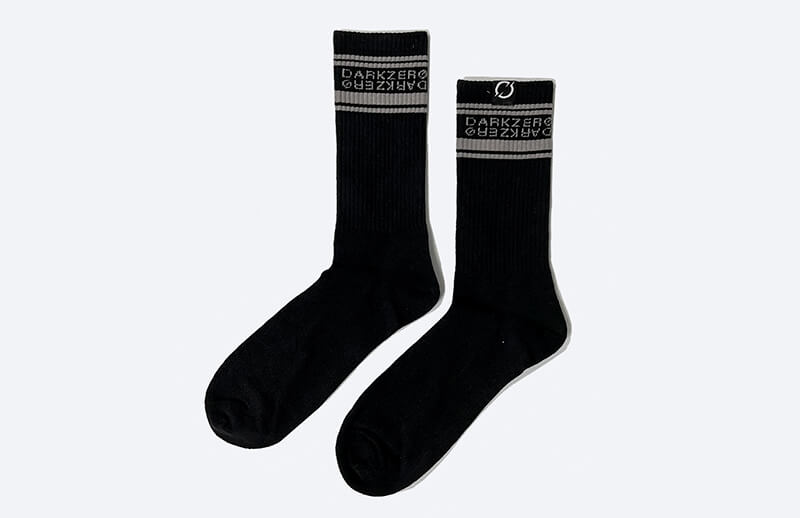 Where to get DarkZero's new FW22 clothing collection?
If you liked the new DarkZero collection, you might be interested to know how you can get it from your country of origin; this is really easy, since all you have to do is go to Raven's online store, and choose the garments you liked the most, paying attention to the available sizes, the measurements of each one, and the payment methods accepted by the store.