For an amazing victory, Gen.G Esports has made it to the semifinals in a match that left them winning 2-1 against the team of Dignitas, in this tournament of valorant challengers, this game took place on April 6, 2022 with a team consisting of Hannah, Cariee, Tiraye, Lynn and LeeLee.
Gen.G Esports x PUMA lifestyle clothing drop details
On the other hand, they have released their first lifestyle, together with the PUMA brand team, they announced their new favorite hoodie hoodie, shirts and so on; available from March 31, 2022.
Gen.G x PUMA Graphic black T-shirt
With this T-shirt you can feel like the legend of e-sports, this new generation of Gen.G collection features a regular fit and modern graphics as well as stylish to get a cut from basic to S-tier in one motion. This T-shirt contains recycled material, it is made of 75% cotton and 25% polyester in the rib; on the outside it is made of 100% cotton. It has regular fit, graphics placed on the front of the T-shirt along with the PUMA logo on the back, this T-shirt is black in color and you can also find the team logo on the right sleeve.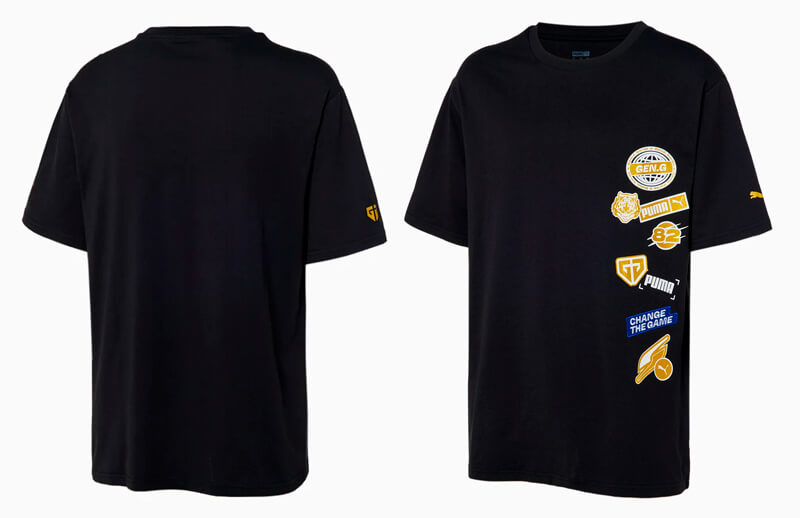 Gen.G x PUMA Graphic Esports white T-shirt
This all white T-shirt has a modern graphic design on the front, with this T-shirt you can support the team. It has a regular fit, the PUMA and team logos can be found on the sleeves of the T-shirt and the phrase "change the game". It is made from recycled fibers. It is composed of 75% cotton, 25% polyester on the ribbed side and 100% cotton on the outside.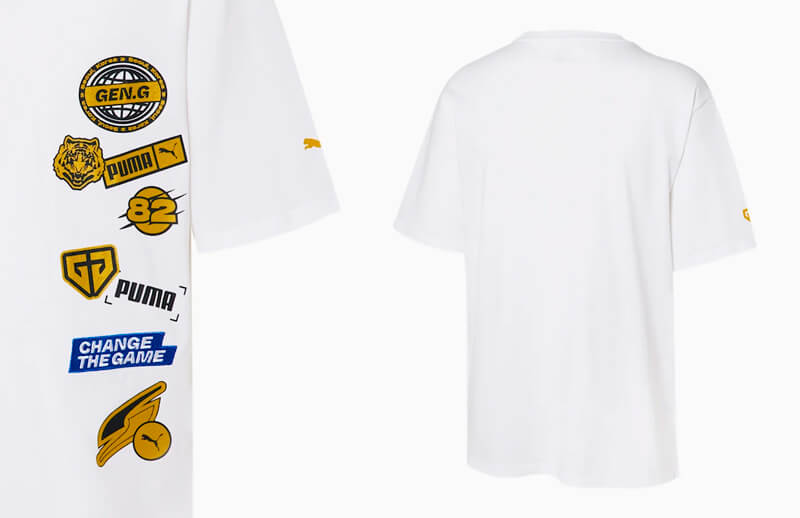 Gen.G x PUMA Gaming white Hoodie
Check out this cute white Hoodie, with it you can feel up to the challenge and it is coupled with the needs of your team, its oversized hood, it also contains extended patch pockets ideal for storage, it has a strategically placed ventilation design and a thumb hole. It is made from recycled fibers, is composed in the lining part of the hood by 100% cotton, in the ribbed area by 97% cotton and 3% elastane, on the outside of the Hoodie is composed of 70% cotton and 30% polyester.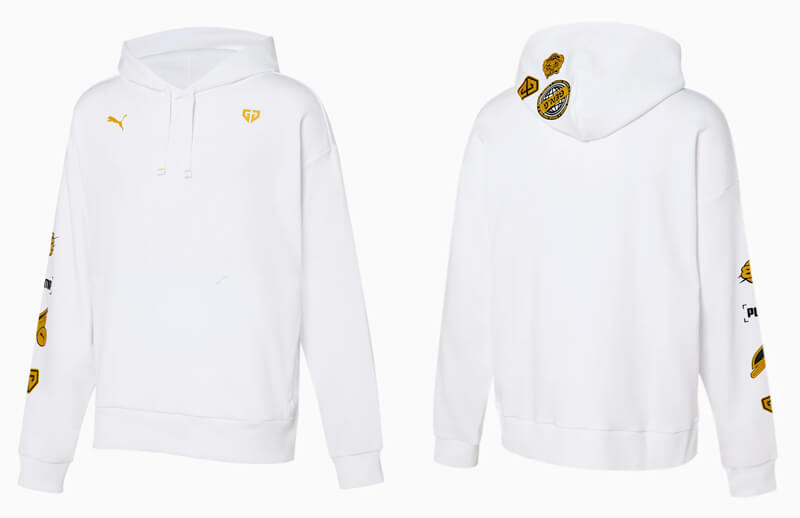 Gen.G x PUMA Gaming Esports black Hoodie
We take a look at this nice black hoodie, you can feel like an e-sports legend with this new collection of Gen.G, it has a very effective design for gamers. It is made with recycled fibers, it is composed in the hood lining by 100% cotton; in the carcass part it is composed by 97% cotton, 3% elastane and in the outer part by 70% cotton and 30% polyester. On this black Hoodie you can find the team logos on the top front along with the PUMA logo, plus you can admire the graphics that are located on the hood and on the right sleeve of this Hoodie.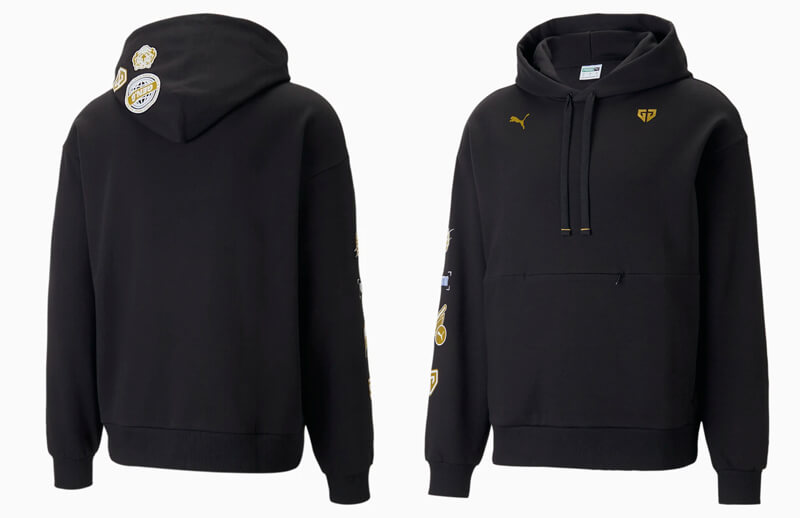 Gen.G x PUMA Bucket Esports bucket Hat
Released this authentic beanie from Gen.G's new collection, you can wear any outfit with this hat and feel part of the team; it has a retro silhouette infused with modern swagger ideal to complete any style in your closet. It is a top hat, sell it you can find silicone company badges on the front and back, plus it is composed of 100% cotton on the outside.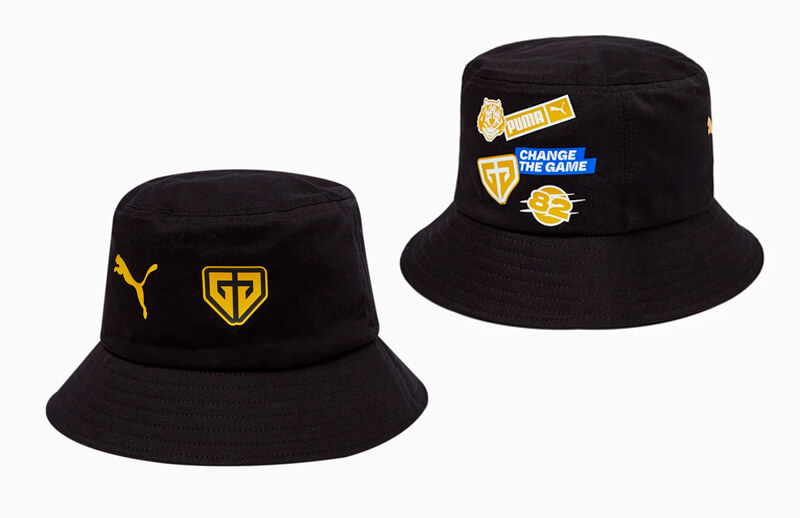 Where can we get this drop?
Gen.G achieve a victory with the Dignitas team, in addition, they release their new lifestyle clothing drop collection with the Puma brand. All these pieces of clothing are from Gen.G with a collaboration of PUMA, they are in charge of distributing all their merchandise, they are original products from them, they have all kinds of sizes which are S, M, L, SG, XXL, 3XL. These products are currently available, they also have other products with different styles of them, if you want to get any of these products you can go to the PUMA website.