Razer invites you to celebrate International Forest Day with Sneki Snek, to thank them for their continued support of Sneki Snek, helping to save more and more trees, their goal is to double the number of trees saved. In addition, they released the official Xbox Charging Stand Controller, with a Falcon and The Winter Soldier theme, thanks to the official license from Marvel Studios inspired by the new Captain America, will become the symbol of freedom with this must-have collectible.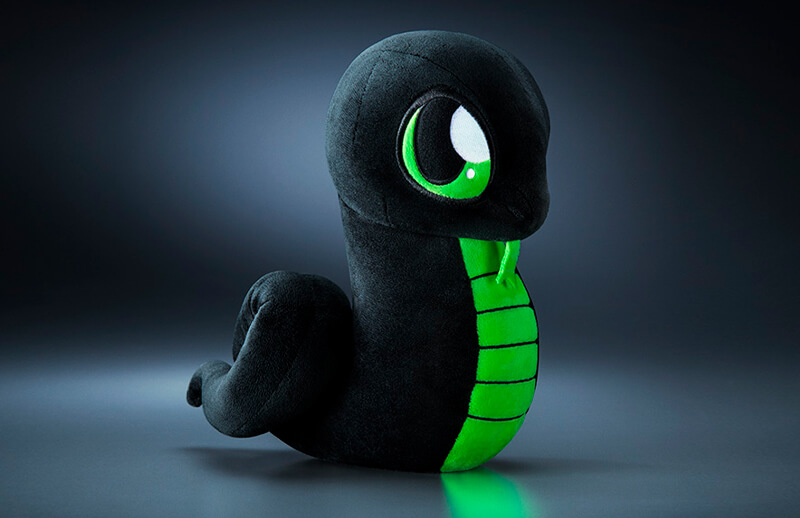 As other news, Call of Duty Mobile is now available on Razer Gold, so you can celebrate the uprising with new offers prepared just for your audience, getting limited editions when you create a wallet on Razer Gold; Only valid in certain regions only.
Razer launches Sneki Snek Hoodie
Razer has released an exclusive hoodie, in support of Sneki Snek, so wherever you go you'll be comfortable in this new Hoodie, it's inspired by their iconic sustainability mascot; Go out proudly knowing that every purchase can save 10 trees. If you are an exclusive RazerStore Rewards member, you can enjoy a 20% discount with a minimum spend of $200. This item is available from March 18, 2022.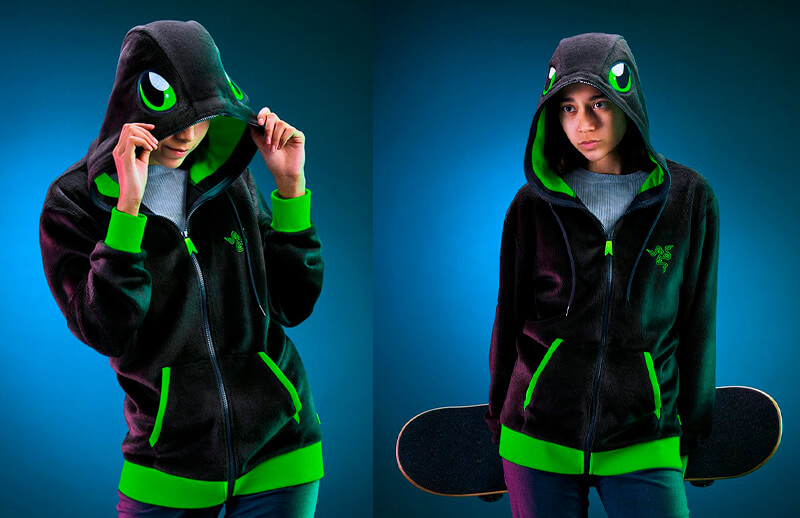 Razer Sneki Snek Hoodie – S
You can add this cute and cozy hoodie to your closet, having a more eco-friendly mindset, it's ideal for colder climates since it's lined with velvety fleece and allows you to become their official mascot while spreading the message of sustainability. It's made from OEKO-TEX-certified harmful substance-free fabric, so you can go outdoors with complete peace of mind. The hoodie is designed for ease of use with a zipper, front pockets and a small logo on the front left side in green.
The Hoodie is black with green representative of its official mascot, it is composed of 97% polyester, 3% velvety elastane; the lining material of its hood is made of 100% cotton jersey, 97% cotton in the rest of the hoodie and another 3% elastane in the rib area. It is recommended for long-lasting maintenance of the hoodie, wash it cold with like colors, on a gentle cycle, refraining from bleach and dry clean. The model is 1.72 m tall and wears size M, also this model is unisex.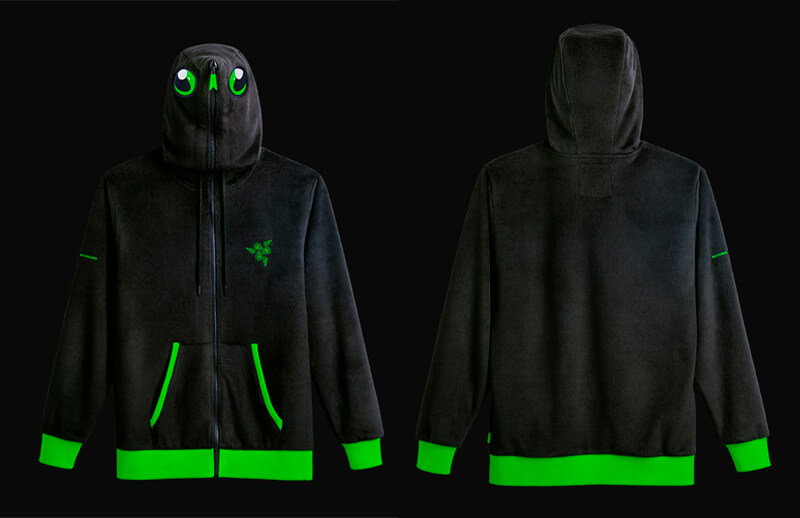 Where can I get them?
The truth is that this unisex garment looks very comfortable and is affordable with a balanced choice of color and style, also this piece has all kinds of sizes, which are S, M, L, SG, XXL, XXXL. This unique hoodie is from Razer, as he is the one in charge of distributing this merchandise, it is original from them and if you want to get any of these products then you went to the official website Razer.