Since Shaun "Shonduras" McBride took the initiative to found Spacestation Gaming in 2017 it would be a short time for this name to become one of the most popular and recognized esports organizations in this sector. Currently this organization has teams present in eight different leagues, being also quite active in the creation of content dedicated to esports.
Recently it was announced the performance of this organization with the Halo Infinite team during the first tournament of this game held in North Carolina, United States, in which they obtained the eighth place. This result makes it necessary for Spacestation Gaming to rethink new strategies to help them improve their performance in future competitions. But not everything is news related to the esport world for this organization, as they have also been active in the merchandising side with the launch of their latest Mission Three clothing collection.
Items from the Mission Three apparel collection by Spacestation Gaming
Among the items in this collection are the following:
Spacestation Gaming Mission Three Shoes
The shoes of the Mission Three fashion collection of Spacestation Gaming have been elaborated from the use of different materials (animal leather, textile, rubber) which were worked under processes that made possible to obtain a high quality footwear at a functional and aesthetic level. Also, this shoe model has a strobel base, which is a material that helps to keep the heat inside the shoe.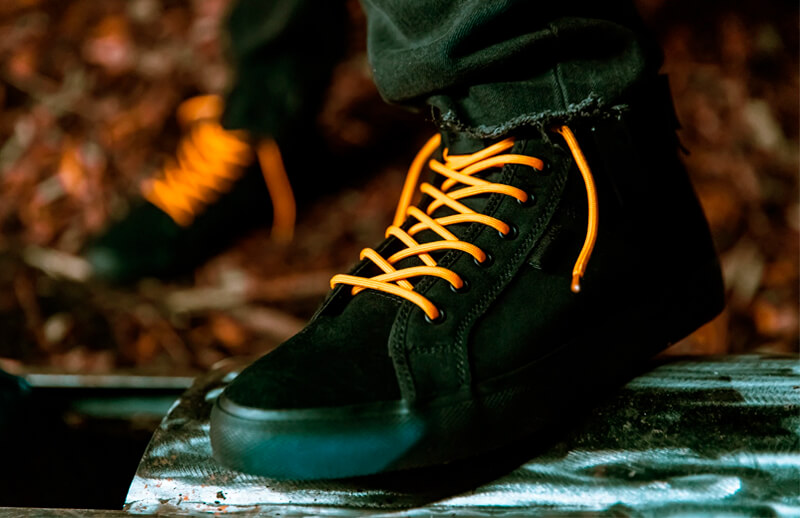 In addition, they have a suede that is water resistant and helps keep moisture and cold away from your feet. Despite having a simple silhouette, these shoes are sturdy enough to cope with the thermal changes generated by winter. As for the soles, they have been fitted with a pattern of lines and grooves that help maintain traction with every step. The laces have been designed to resist the force exerted when laced, as well as the friction generated when walking. These laces are available in yellow and black with white patterns.
Spacestation Gaming Mission Three Hoodie
The hoodie from Spacestation Gaming's Mission Three style collection is made of cotton and polyester materials, which were subjected to strict processes to create a garment that is soft to the touch and suitable for providing warmth and warmth on cool or cold days.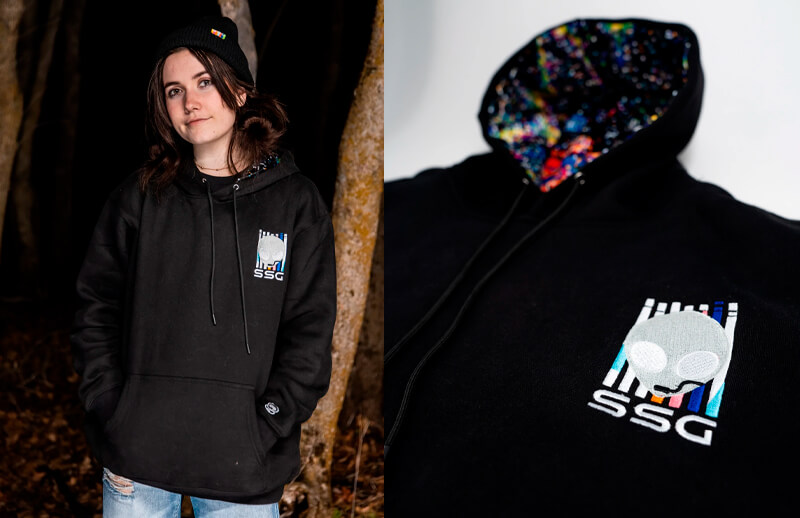 Also, the hood of this sweatshirt has been covered with a custom sateen lining that elevates the aesthetics of this model. The front features the presence of the team logo embroidered on the top, as well as on the wrist. Also on the front is a kangaroo pocket that adds to the practicality of this model.
Mission Three T-shirts
The t-shirts of the Spacestation Gaming Mission Three collection have a simple design, but with an aesthetic that is attractive thanks to the variety of designs printed on the front. This way, fans will have different options when buying one or more of these t-shirts. Also, these models are available in different sizes, so you won't have to worry about finding one that fits your silhouette or if you prefer a looser fit.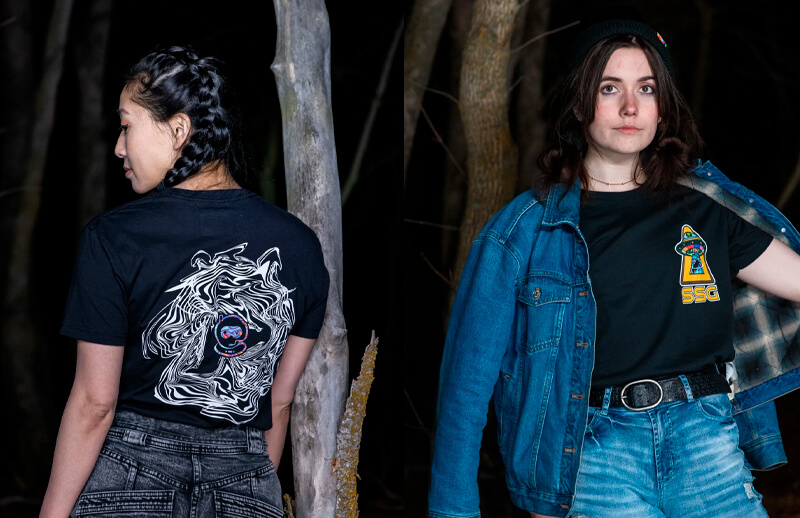 Spacestation Gaming Mission Three Socks
While shoes are a fundamental part of our outfit, so are the socks we wear, as these will not only serve to cover our feet and keep them warm but also to elevate the aesthetics of the footwear, as well as the style of the whole outfit. In that sense, the socks of the Mission Three clothing collection by Spacestation Gaming present a design that will undoubtedly become the focus of attention in case you decide to wear shorts or shorts to show them, either going for a walk or exercising. This is how SSG's M3 collection socks will give your feet the warmth they need while giving you a unique and fun style.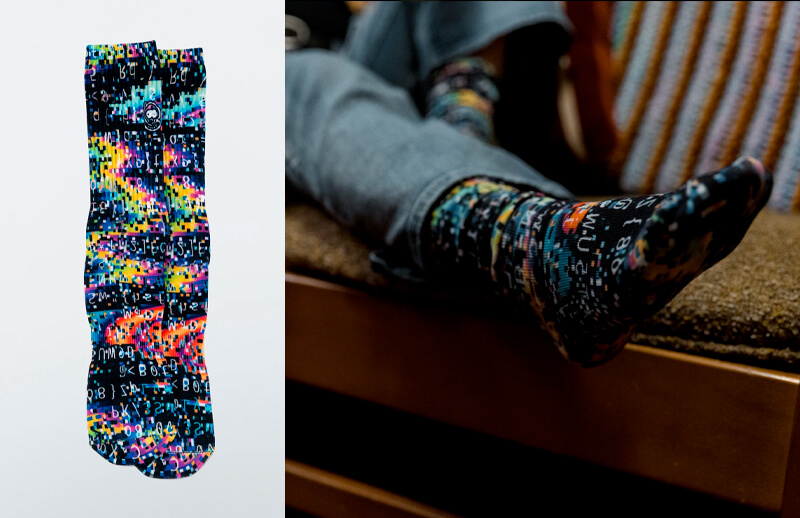 Spacestation Gaming Mission Three Beanie
The beanie from Spacestation Gaming's Mission Three apparel collection is made from 100% acrylic material so it is soft to the touch and comfortable to wear. Also, the beanie features an embroidered team logo. This model is available in one size, which makes it fit the head without any problems regardless of its diameter.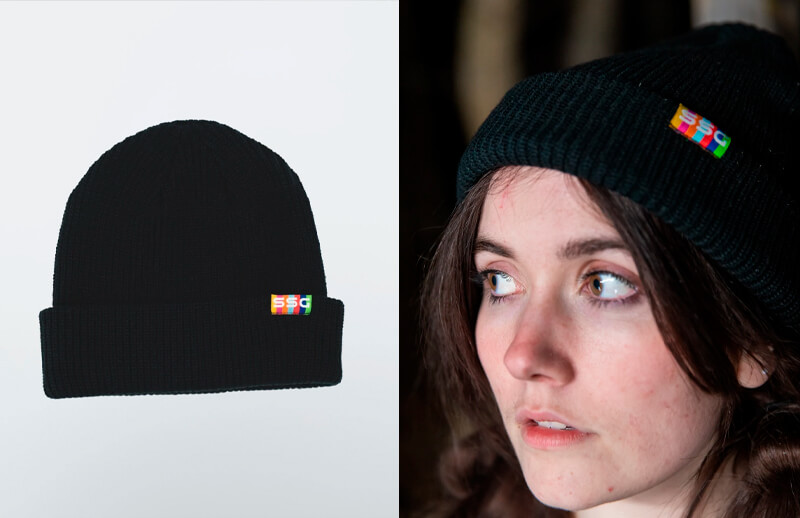 Spacestation Gaming Mousepad
In addition to clothing, Spacestation Gaming's Mission Three collection also presents a mousepad designed to meet the expectations of high-performance gamers who require a surface that allows them to perform movements with the mouse in an optimal and fluid way. For this purpose, the mousepad has been equipped with an exclusive fabric that allows the user maximum control when moving the mouse, making it durable and easy to wash.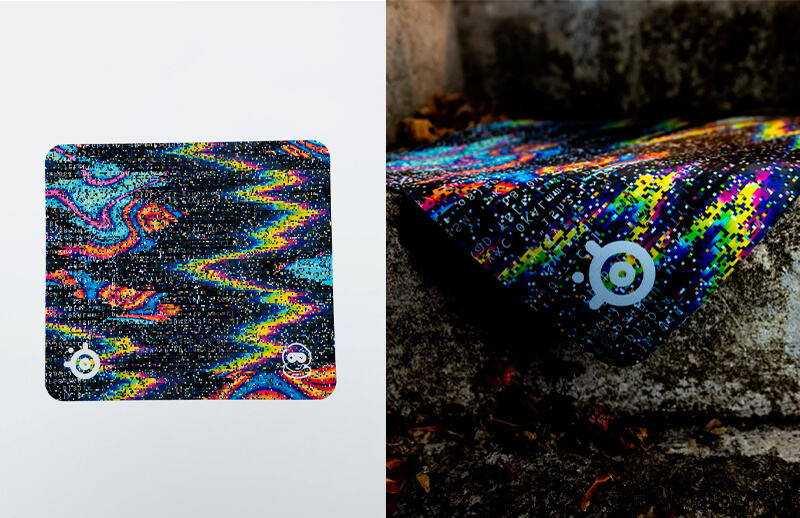 Spacestation Gaming Mission Three Capsule
The Spacestation Gaming Mission Three collection has a capsule that contains each of the items that make up this fashion collection. This option will be very useful in case you want to purchase all the items in the collection at once, which will allow you to get a considerable discount for making this purchase.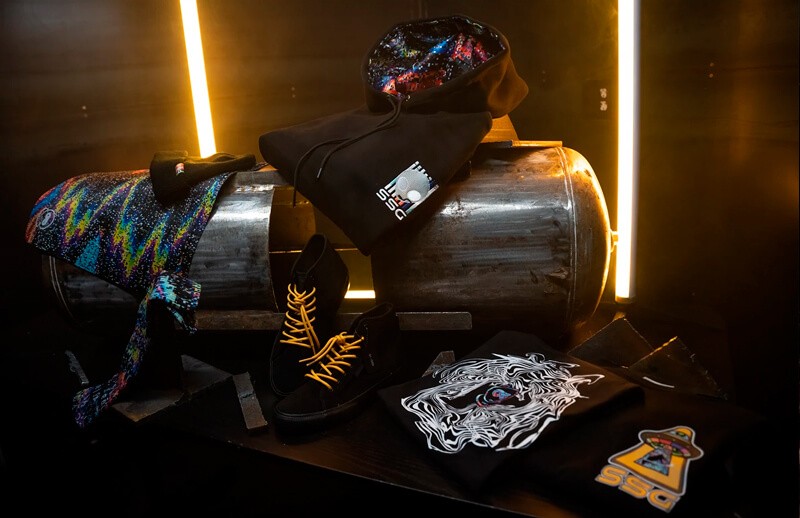 Spacestation Gaming releases Mission Three, a new collection where fans will find a wide variety of items to use and enjoy. Those interested in purchasing any of these items can do so through the official Spacestation Gaming shop.