G2 Esports is one of the most recognized eSports organizations in Europe and worldwide; this Spanish organization founded in 2014 by Carlos "Ocelote" Rodriguez is currently based in Berlin, Germany, thanks to which it is one of the most important on the continent.
The Spanish eSports organization has professional teams that actively participate in various official competitions of League of Legends, CS:GO, Valorant, Fortnite, Rocket League, among others. Thanks to the huge fan base that G2 has across the continent, it is not surprising that it often partners with other brands to launch official merchandise for sale. This is the case of their latest clothing collection, launched in collaboration with the huge German sportswear brand, Adidas. Also check out the G2 Esports Worlds 2022 Player Jersey.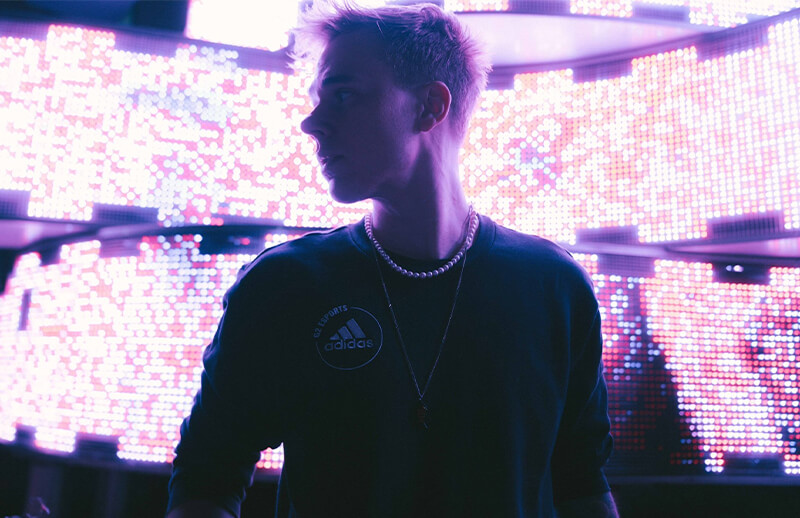 Want to know more about this collection with Adidas? Then keep reading this post until the end and don't miss anything, since, besides telling you what it is composed of, we will tell you how you can get it from your country of origin.
New Casual 2.0 clothing collection by G2 x Adidas
The new collaborative fashion collection of G2 and Adidas was announced on October 19 through the official Twitter account of the Spanish team, who announced its launch and availability in the web store.
This collection is composed of only two garments: a sweatshirt and a pair of pants, both with a unique high quality that only Adidas can offer you. Next, we are going to give you details of these two garments.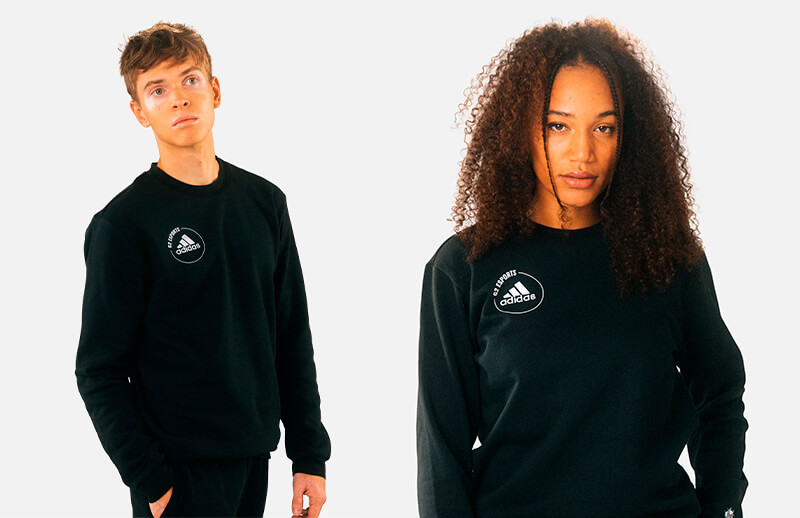 Casual 2.0 Sweatshirt by G2 and Adidas
The first thing we find in this collection is a crewneck sweatshirt, that is, with a round neck, no hood and no pockets. It is made of 70% cotton and 30% polyester, its fit is regular (neither too close to the body nor too loose) and has availability in sizes from XS to 3XL, so it will not be difficult to find your right size.
As for its design, it is a fairly simple sweatshirt, black in color, and whose only detail is the presence of the Adidas logo in white on the right side of the chest, surrounded by a circle containing the name of G2 Esports in one corner.
G2 and Adidas Casual Joggers 2.0
The second garment in the apparel collection is a jogger pant, made entirely of polyester, thus being a sports pant with a fabric widely used in these garments, as it easily absorbs moisture and prevents sweat. It has a tight waistband and cuffs and individual pockets on each side.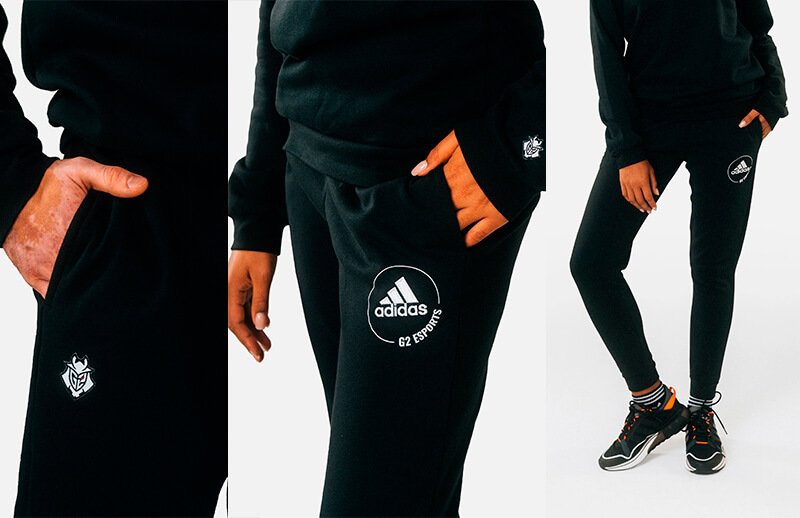 Its design is also simple, being a 100% black pant, with the Adidas logo in white, surrounded again by a circle with the G2 name on the left side, and the G2 Esports logo, also in white, on the right side.
Where to get the Casual Collection 2.0 from G2 and Adidas?
To buy this new Casual 2.0 fashion collection from Adidas and the Spanish e-sports team G2, the only way will be through the latter's web store, where you can also find a huge variety of collections and garments. For quicker access to the store, click on this link.
Before buying any of the garments of this collection, don't forget to check the sizes of each one, using the help table that you can find inside the store. There you will be able to compare your body measurements with each of the available sizes.