The PGL Major 2021 competition is one of the biggest competitions of the Counter Strike: Global Offensive video game, this tournament was held in Stockholm where a large number of e-Sports teams battled to win the first place. One of these teams was GODSENT, one of the pioneer franchises in this title that qualified for the tournament, who in addition to preparing to compete against other of the best players in the world, decided to commemorate their entry to the Major 2021 with a new official jersey.
What features does the new GODSENT jersey have?
First of all, the project of this new jersey was carried out thanks to a collaboration with Fallen, a famous store that specializes in artifacts and collections related to the world of gaming, so we can only expect good things from this joint venture. GODSENT is a team known for their collection of eye-catching designs, and this time it was no different. The team's logo is on the chest on one side while on the other is the name of the franchise, below both insignia is the logo of Betsafe, one of the sponsoring brands.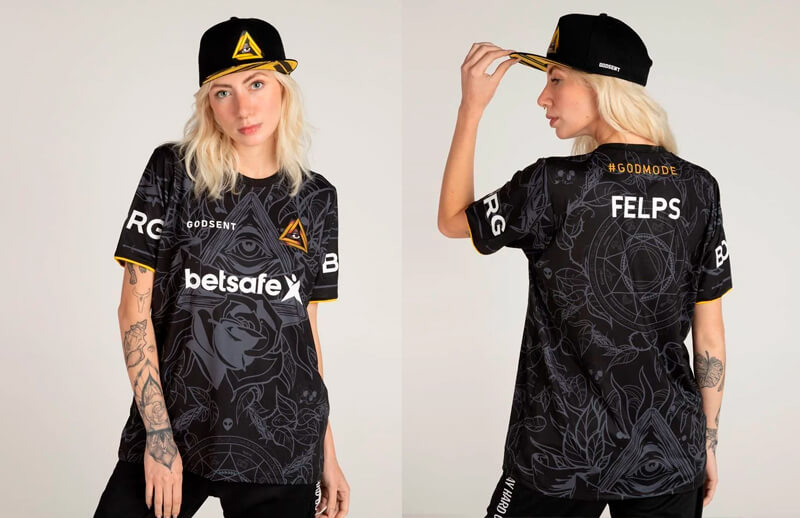 This piece is black while the GODSENT insignia is yellow with dark shades, the text present on the jersey is white. A quite striking aspect of the design is the pattern that surrounds the entire piece, this is of a gray color and carries different shapes such as the same team logo, roses and even alien symbols. The jersey is made of 100% polyester, a material used for its comfort and lightness in collections focused on the performance of professional video game players. Therefore, it is not only an attractive piece at first glance, but also a garment that will keep you comfortable when supporting your favorite team or playing your favorite titles.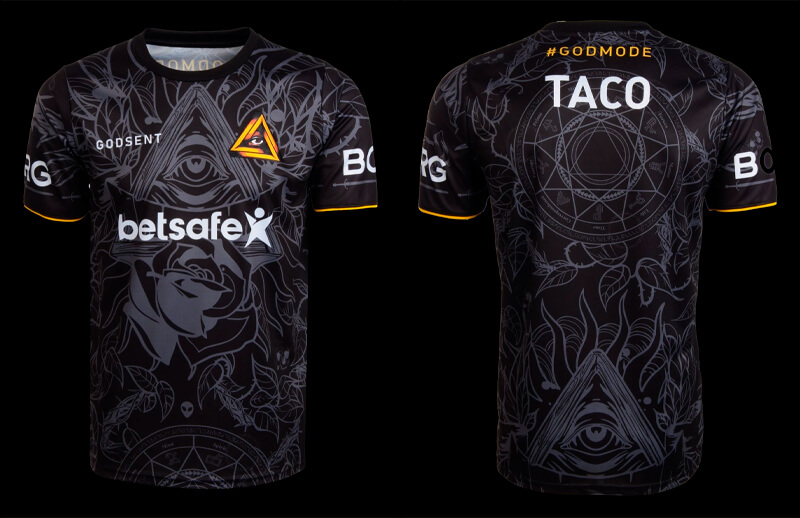 Currently, the GODSENT Major 2021 jersey is one of the most requested items from the fans thanks to its eye-catching design and its structure that ensures total comfort when wearing it. From the moment they confirmed their participation in the competition and showed this new piece that they were going to wear during the tournament, the good reception of the franchise's followers has been noticed through their social networks. The PGL Major 2021 competition has arrived and GODSENT dazzles its fans with the premiere of a new jersey, if you want to buy it you can do it from the official GODSENT store.