The Pittsburgh Knights is an American eSports team hailing from, as their name suggests, the city of Pittsburgh. They are widely recognized in the eSports world for their participation and leadership in official competitions of Apex Legends, Rocket League, Hearthstone, Rainbow Six Siege, Paladins, Halo and, as of 2020, Valorant.
They have a huge fan base around the world, which makes them one of the most followed teams you can find; for this reason, the organization also focuses on maintaining an online store, in which they sell hundreds of official team apparel and merchandising, partnering with other brands and artists, such as, in this case, Wiz Khalifa.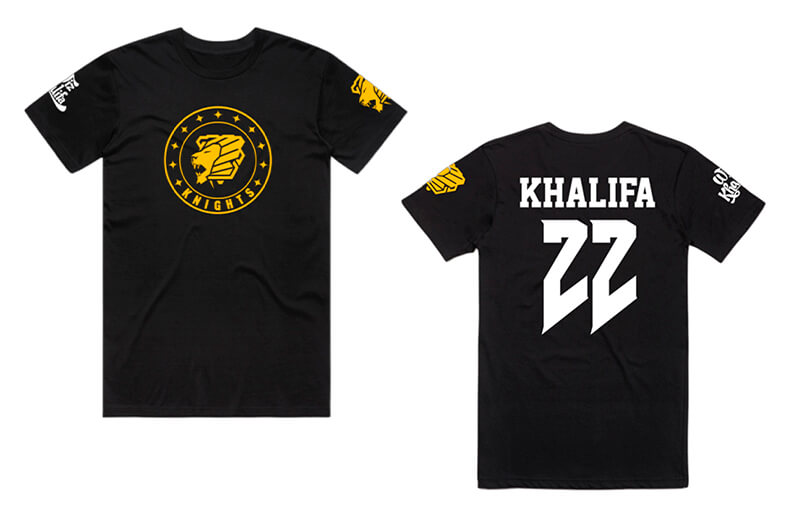 The famous rapper, present in the rap and hip-hop scene for so many years, has partnered with the Pittsburgh Knights to launch a limited edition t-shirt that you can't miss. Interested in learning more about this garment? Then keep reading this post until the end and don't miss a thing, as we'll also tell you how to get it from your home country.
Knights x Wiz Khalifa Limited Edition T-Shirt
On October 6 of this 2022, the Pittsburgh Knights announced through their Twitter account the great and long-awaited release of their new limited edition team jersey together with the very famous American rapper Wiz Khalifa.
This is a simple cotton t-shirt, which means it is not focused on esports, as other professional eSports t-shirts made entirely of polyester, for example, can be. This is not the case, and we see a wearable garment, with quality cotton and a great availability of sizes, being able to be found from S to 2XL. It has a round neck and short sleeves.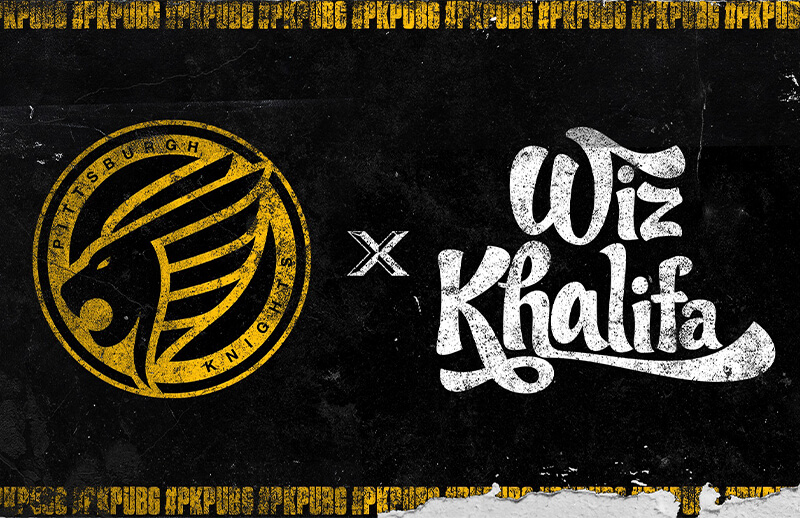 Its design, despite looking quite simple, does not stay in the basics; it is a black T-shirt, but has on the chest the Pittsburgh Knights logo in its classic yellow color. On the left sleeve, another alternate team logo and on the right sleeve, the Wiz Khalifa logo. The most attractive part is on the back, as we can see the number 22, in reference to the year 2022, and the name Khalifa. Both in white.
Where to get the new 2022 Knights and Wiz Khalifa jersey?
The new Pittsburgh Knights and Wiz Khalifa T-shirt is a limited edition, so if you liked it and want to get it for yourself or for a friend, we recommend you to run right now to the US team's store. To get to the section of this jersey faster, you can click on this link.
Remember to check the availability of sizes and the size of each one with the guide table that you can find on the same website, as well as the available payment methods and the costs and delivery times of international shipments.