We Are Nations is, without a doubt, one of the largest fashion and gaming web stores in the world, selling to the public a huge amount of accessories and garments focused on the world of eSports, even launching collections for certain official competitions.
This is the case of the latest official We Are Nations collection, focused on TI11 (The International 11, one of the biggest and most important Dota 2 world championships of all), where we can find a particular garment that has caught our attention, and surely you too. If you want to see more Dota2 clothing we recommend you to check out The International DOTA 2 clothing collection.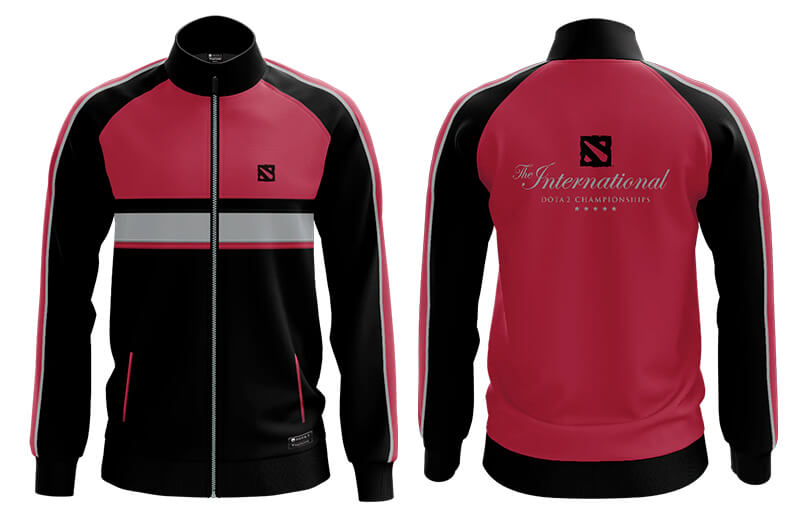 Do you want to know what we are talking about? Then stay reading this post until the end and do not miss anything, because, in addition, we will tell you where you can get this garment and, above all, how to buy it from your country of origin, taking advantage of the international shipments of We Are Nations.
We Are Nations: Official 2022 Jacket for Dota2 TI11
On October 28, just a few days ago, We Are Nations announced through its official Twitter account the launch of its new collection focused on the Dota 2 world championship, called The International 11 (TI11, according to its abbreviation). This collection, composed of various PC apparel and accessories, brings with it a unique pro jacket with great details that will most likely catch your eye.
This is a sports jacket made of 100% polyester, as it is a fabric that, in addition to being used in the vast majority of garments of this type, is very good, due to its ability to keep the body cool and easily absorb moisture from the sweat produced by the stress of competition. In terms of design, we can see that it is a high collar jacket, without hood and with individual side pockets, with full central zipper closure, which goes from the bottom edge to the top of the neck.
It is black in color, but has pink and white stripes along the shoulders and sleeves. It has a pink chest part, with a black stripe, a white stripe and a pink stripe underneath, as well as the Dota 2 logo in black in small size on the left side of the chest.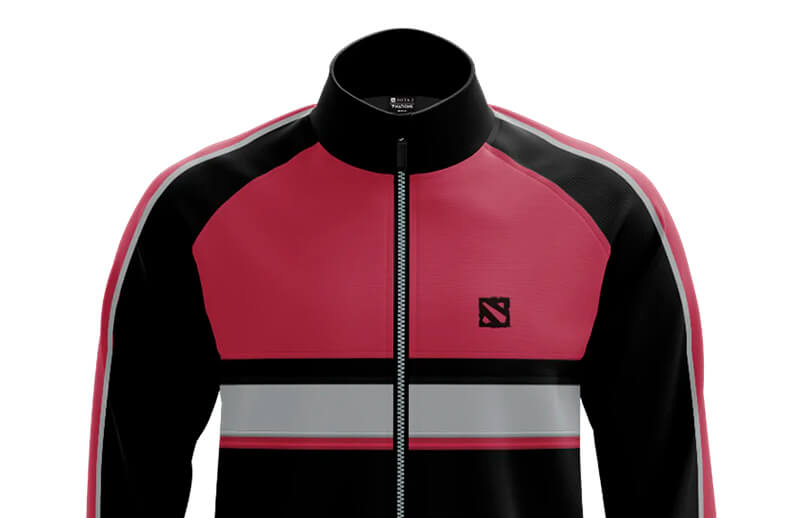 The back is completely pink, and features the Dota 2 logo in black in a larger size than on the front, along with the inscription "The International" and "Dota 2 Championships", along with 5 stars underneath, all in white. Available in sizes XS to 3XL.
Where can I buy the new TI11 jacket from We Are Nations?
If you liked the new official jacket that We Are Nations has launched for the 11th edition of the Dota 2 World Championship, you should know that the only way to get it will be through its web store, where you can also find hundreds of PC clothing and accessories for the gaming world. To access directly to the purchase section of this particular jacket, you can click on this link.
Before buying this garment, if you are going to do so, we recommend that you check the available sizes and compare the measurements of each of them with those of your body, to avoid having to make returns in the future that will cost you time and money.
Last but not least, don't forget to have at hand any of the official payment methods accepted by the We Are Nations website, otherwise you won't be able to buy this jacket.