Within esports, DOTA 2 has been characterized as one of the games that attracts the most attention, with teams from all over the world participating in a wide variety of leagues and professional tournaments created around this title. Video game developer Valve runs the DOTA Pro Circuit where different teams participate in a series of tournaments. The goal: to accumulate ranking points with which they can then get a direct invitation to the game's annual tournament, The International. Recently Team Spirit, a previously unknown team, won this tournament and took home a total of almost 20 million dollars. This year, in addition to having witnessed this fact, The International took the initiative of launching a clothing collection with pieces designed for all tastes.
Articles from The International DOTA 2 2021 apparel Collection
Among the pieces available in this fashion collection are:
TI DOTA 2 tracksuit Jacket
We all like to wear a jacket that not only serves the function of keeping us warm, but also makes us look stylish and appropriate for the occasion. With the DOTA2 jacket from the TI collection you can get all this and more. As material for the elaboration of this jacket a tricot polyester was used, which allowed in the end to obtain a garment that you can wear in those cold weather days, in a movie outing or when you go out to party at a nightclub with your friends.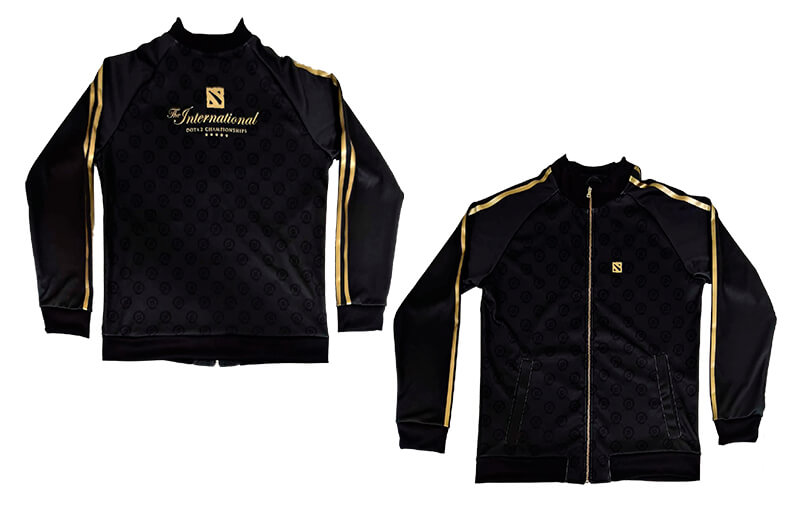 The International DOTA 2 event Jersey
Are you a jersey lover? If so, then you can't miss the opportunity to buy this jersey from DOTA2's international apparel collection. In this model you will appreciate the presence of gold tone elements such as the logo and lines on the sleeves. Also, this jersey has been manufactured in a polyester material that stands out for being of high quality, lightweight and breathable, which helps to accelerate the dissipation of sweat on the surface of the fabric.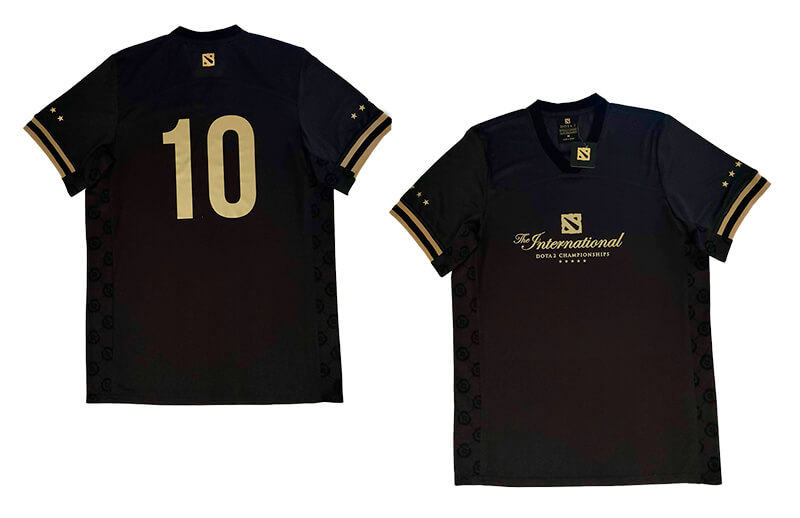 DOTA 2 pullover Hoodie
If you are one of those who are used to wearing hoodies then you will be pleased to know that DOTA2 has included this piece in its TI collection. In its design you will see gold tone elements such as the name of the apparel collection on one of the sleeves, as well as the words "DOTA2 championships" on the other. For the elaboration of this hood was used a mixture of polyester and cotton, so that in the end we obtained a hoodie softer to the touch and not prone to the formation of pellets. Another hoodie with a fan art design "Arcana" by Edich is also available in this clothing collection.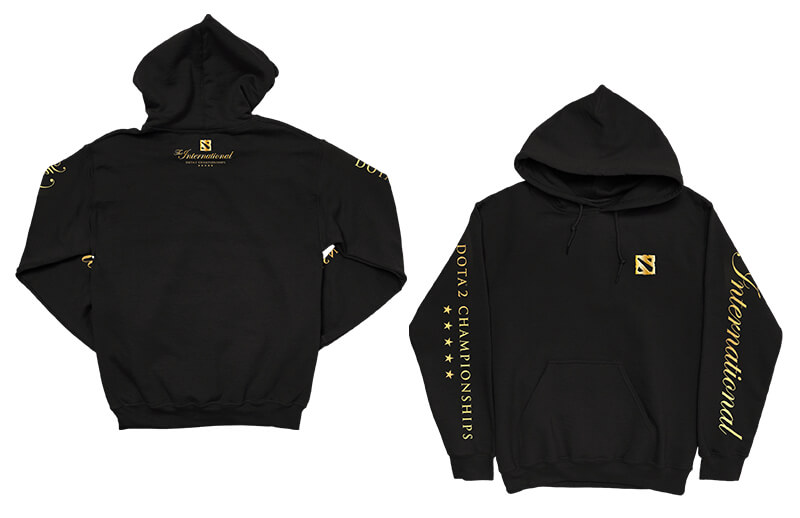 DOTA2's The International Joggers
Joggers are a must-have item in any closet and that's why DOTA2's TI fashion collection couldn't leave this element out. Whether for working out or just hanging out at home or going for a walk in the park, these joggers are the ideal attire for it. Thanks to its shape, this model can be worn by anyone. Also, this jogger has a pocket on the back.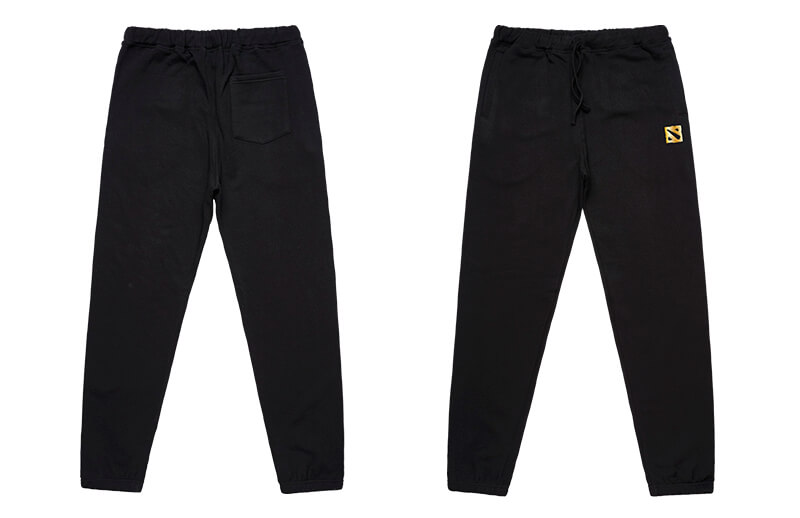 DOTA 2 Fan art collection Arcana's long sleeve T-shirt
Long sleeve T-shirts represent an excellent option to wear on those days when the cold takes over the environment and we feel the need to wrap up warm to keep our body heat. In that sense, DOTA2 has two models of long sleeve t-shirts that offer you the necessary comfort and warmth, while making you look fashionable and with a relaxed style. As a highlight in the design is a fan art image "Arcana" by artist Edich, which adds a fun touch to this long sleeve t-shirt.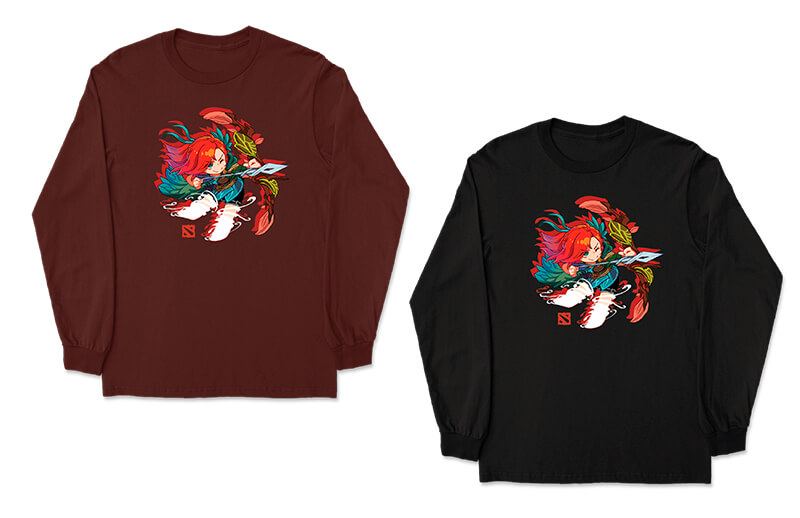 DOTA 2 Fan art collection Arcana's T-shirt
As a classic that can never be missing in the closet is the t-shirt as another item in the TI DOTA2 clothing collection. Just like the hoodie and the long sleeve t-shirt this model has a Fan Art "Arcana" image printed on the front. Simple, but well cut, this t-shirt represents an excellent option to wear and combine with different garments.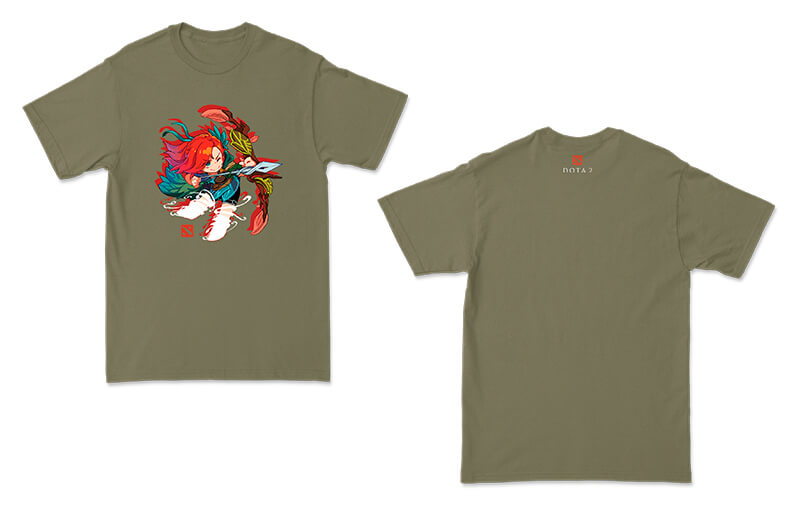 Discover the new clothing brought by Dota 2 in its latest fashion collection The International aimed at fans of this tournament and the general public. If you wish to purchase any of these items you can do so by clicking here.