T1 is a Korean equipment initially known as SK Telecom T1. It would not be until 2019 when the change in its name took place. Come November 2019 the team would finally get the name T1 assigned by its general manager Joe Marsh. Currently this team has been the first semifinalist to move on to Worlds 2021. After participating in the first quarterfinals of the League of Legends Worlds T1 defeated team Hanwha Life managing to become one of the semifinalists for Worlds 2021. With a final score of 3-0, there is no doubt about the superiority demonstrated by T1 throughout each phase of the game.
Already in the field of approaches there was a big difference between the two teams. In the case of T1 the team made a display of logic and intelligence, generating a sense of comfort among the players, especially Gumayusi. For his part, the Hanwha shooter chose to play three Aphelios, a character with which he had not experienced defeat on any map. However, the mistake came in denying Chovy completely and making the decision to play compositions that prevented Hanwha's flagship player from shining.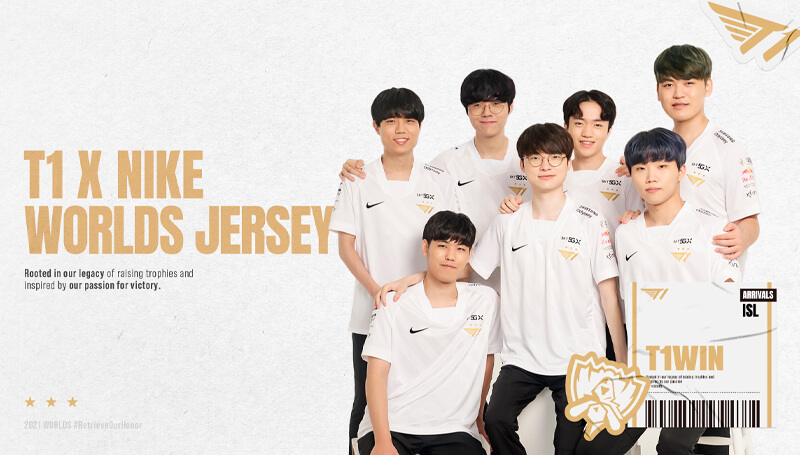 Features of the new T1 x Nike Worlds 2021 jersey
After this result it seems that T1 will have more time to continue to show off not only his skills in League of Legends, but also a new jersey. This model launched a few weeks ago, was designed in collaboration with Nike, especially for their participation in this world championship. With white as the dominant color this model features on the front the Nike logo in black, as well as the T1 logo engraved in gold. Accompanying these elements are three stars located in the middle of the word "SKT 5GX" symbolizing the number of victories obtained by this team in the World Cup.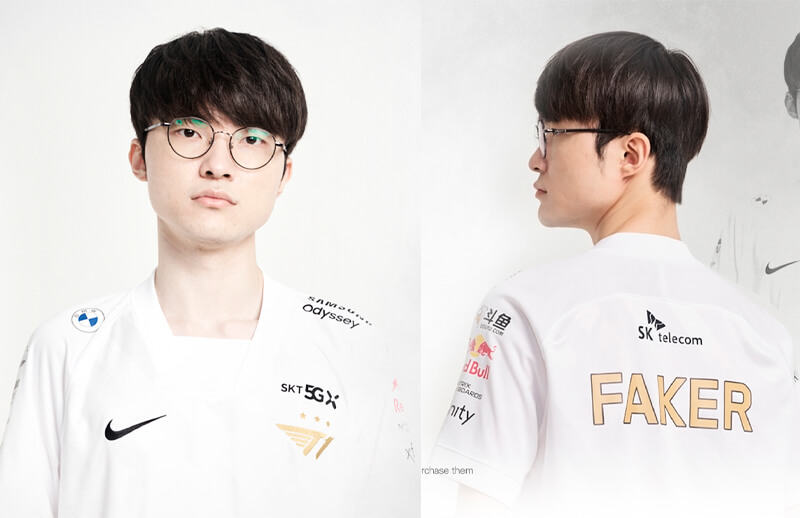 Also, the names of the sponsors printed on the sleeves and on the shoulder pads could not be missing in this jersey. Since its participation in the League of Legends championship, this is the first time that T1 has taken the initiative to wear a full white jersey with the team's logo printed in gold on the chest. It should be noted that in the past this team used to wear red-white or white-black jerseys.
Where to buy T1 x Nike Worlds 2021 jersey?
Meet the new jersey that T1 has chosen to participate in the worlds 2021 championship and that marks a notable change in the aesthetics of the team. If you wish to purchase this jersey, you may do so by visiting the official T1 store.