100 Thieves is a lifestyle and gaming brand originating from Los Angeles, California, founded in 2017 by Matthew "Nadeshot" Haag. As an eSports organization, they are present in several official competitions of various eSports, such as Apex Legends, Call of Duty, Warzone, Fortnite, League of Legends and Valorant.
On the other hand, as a lifestyle brand, 100 Thieves is in charge of launching for sale numerous fashion and clothing collections, which attract the attention not only of fans of the team, but also of strangers who do not really know this brand.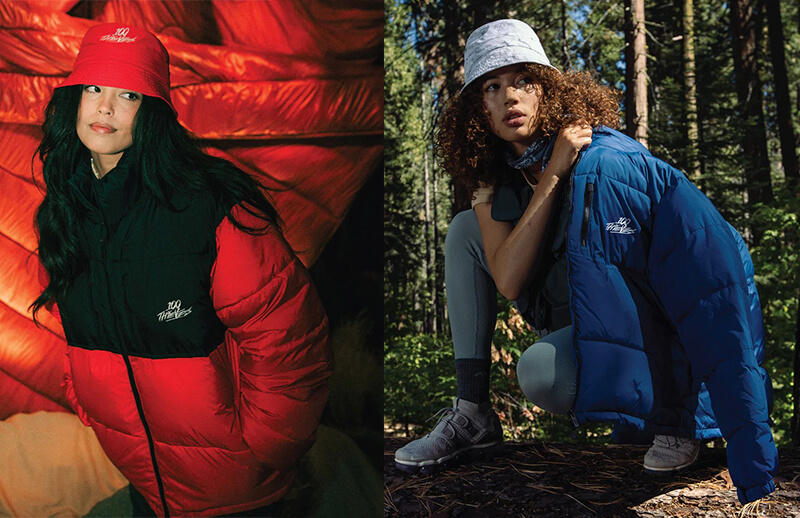 This time, 100 Thieves has launched a new collection of clothing for the northern hemisphere's autumn-winter season. This collection is composed of a wide variety of garments, which we will tell you about in this post. Among the collections that we have liked the most from this team is the latest "The Alumni Collection" drop by 100 Thieves.
If you are interested in knowing more about this apparel collection, we invite you to read this post until the end, as we will also tell you how you can get it from your country of origin, so keep reading and do not miss anything we have to offer.
New 100 Thieves fashion collection: Fall-Winter 2022 overview
On October 29th of this year, just a few days ago, 100 Thieves announced through its official Twitter account the launch of its new fall-winter 2022 clothing collection.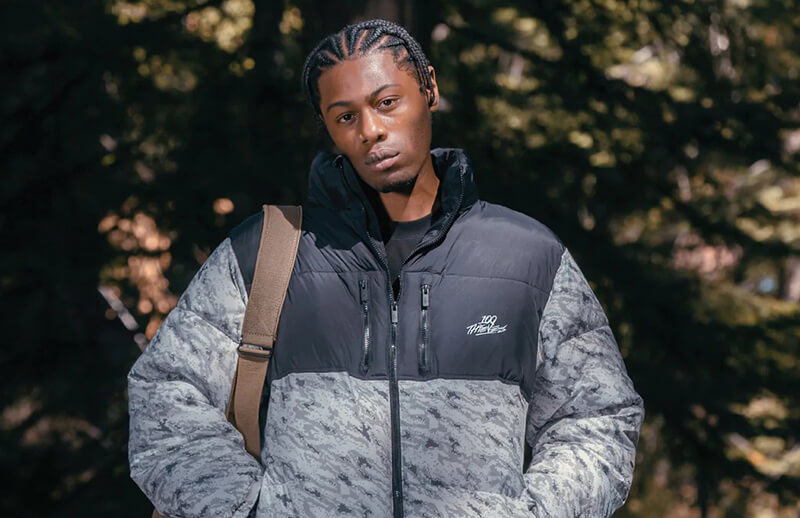 This collection is composed of a large number of garments, many of them focused on warmth, because this is a time where temperatures usually drop quite a lot. In itself, it is composed of various jackets, sweatshirts, T-shirts, pants, caps, hats and even home accessories. Want to know what we're talking about? Keep reading the buying guide below.
Puffer Jacket fall-winter 2022 by 100 Thieves
100% nylon, water-resistant, polyester-filled jacket, which makes it much warmer and perfect for winter. Available from size XS to 4XL in three models: one in red with a black top, one in white with a black top, and one in all blue.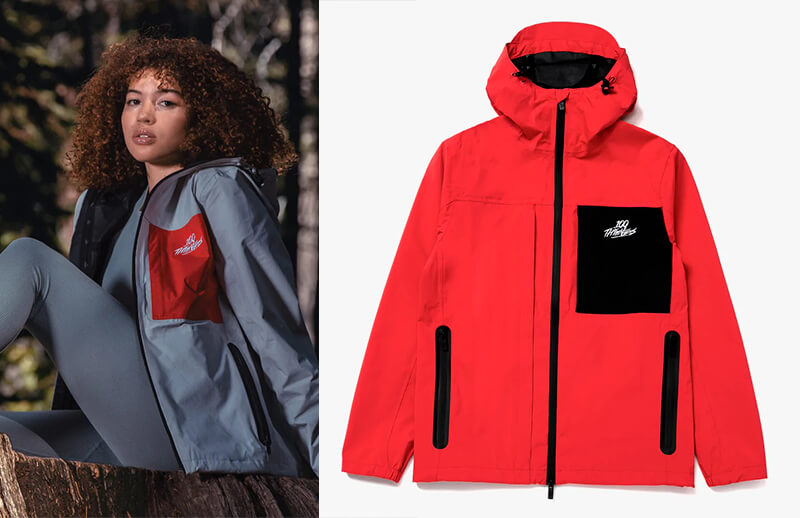 100T Fall-Winter 2022 Tech Jacket
Waterproof nylon ripstop jacket with zippered side pockets, full central zipper, high collar with hood and 100 Thieves logo patch on the left chest. Sizes up to 4XL and models white with red, red with black and another one totally black.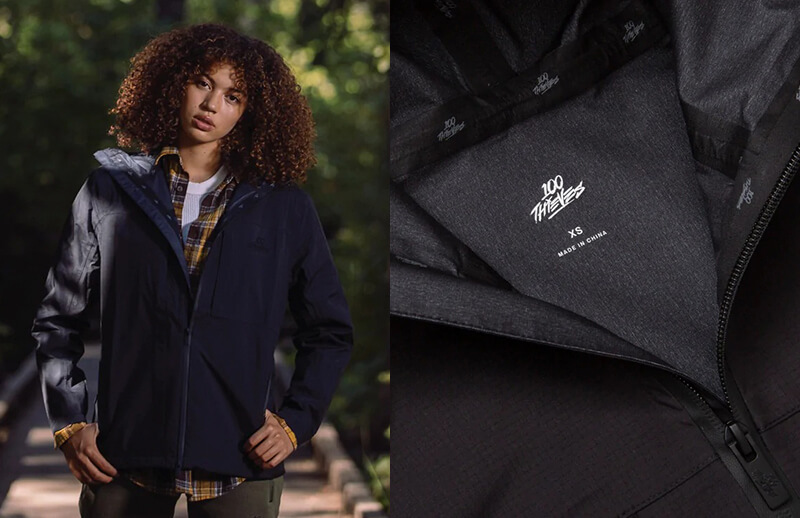 Polar jackets by 100 Thieves
Zippered jacket with nylon and 100% polyester fleece panels, with high collar without hood, central zipper closure, individual side pockets and a zippered chest pocket on the left side, where you can also find the 100 Thieves logo. Available up to size 4XL in two models: one in opaque green and one in black, with red zipper details and sleeve edges, blue pockets and blue collar.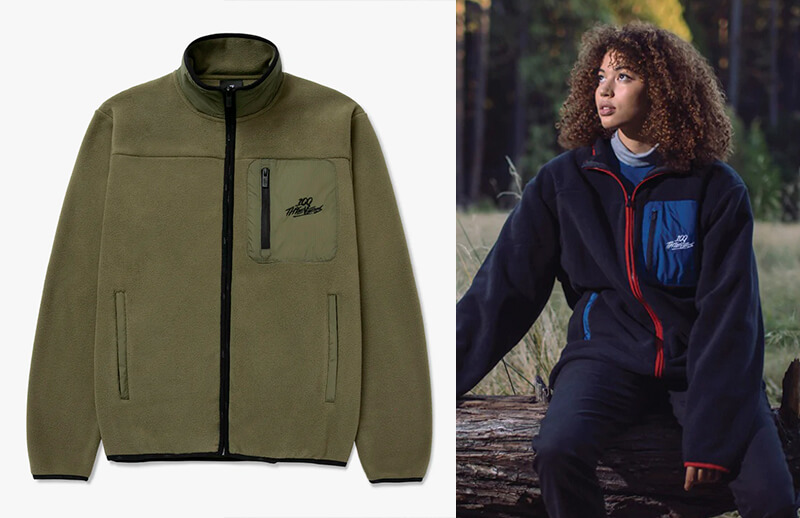 Autumn-winter 2022 Hoodies by 100T
Double lined hoodie with adjustable drawstring with metal aglet tip, made entirely of cotton, with kangaroo pockets and available sizes from XS to 3XL. Its design is plain color, and includes the 100 Thieves logo on the chest, in a small size; available in red, blue and moss green.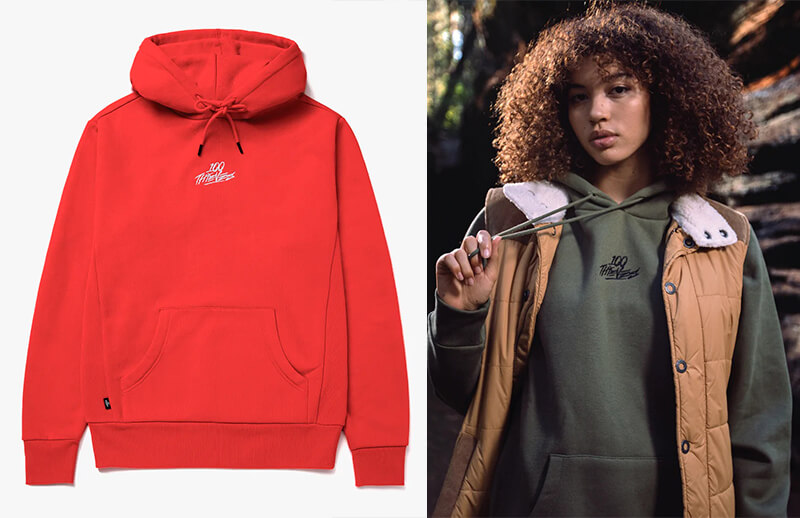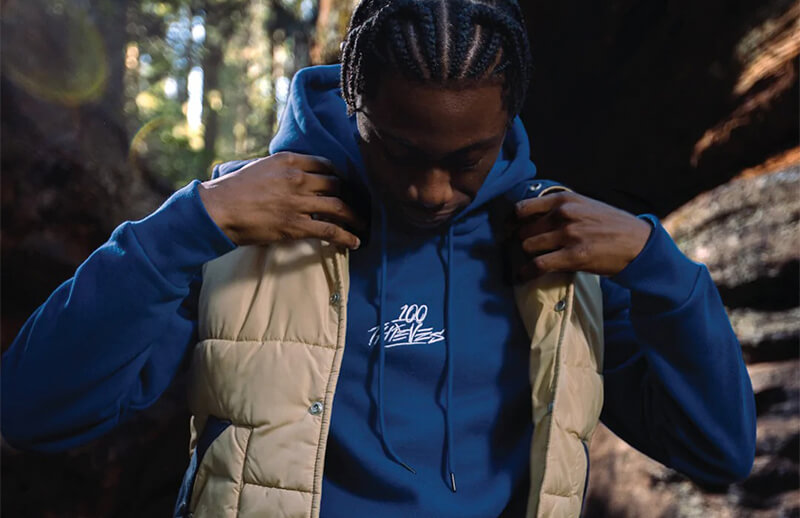 100 Thieves fall-winter long sleeve T-shirts
Super soft cotton t-shirt with long sleeves, round neck and oversize fit, i.e. much looser than normal. Sizes available up to 4XL and models in black, with the 100 Thieves logo on the chest in black, in blue, with the logo in white, and in moss green, with the logo in black.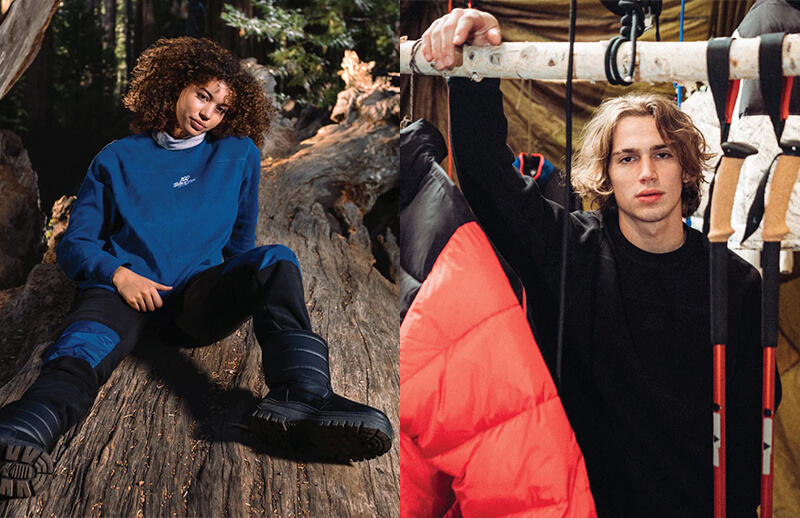 100T autumn-winter T-shirts
Short sleeve round neck T-shirt made entirely of cotton, with a wide range of sizes and designs, available in black, with the 100 Thieves logo on the chest, also in black, or in khaqi and moss green, both with the logo also in black.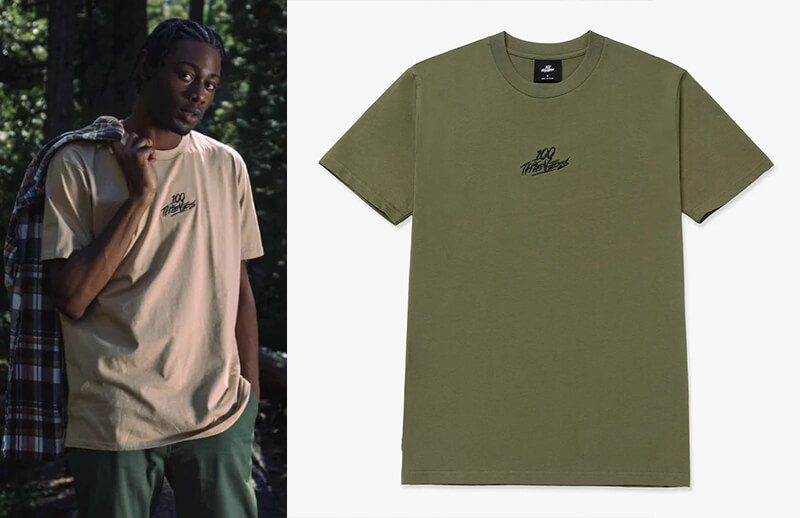 Chino Pants by 100 Thieves
Dress pants in chino cut, with button at the waist, single side pockets and one back pocket. Available in sizes 28 to 42, in black and moss green, both with a stitched label with the 100 Thieves name and logo.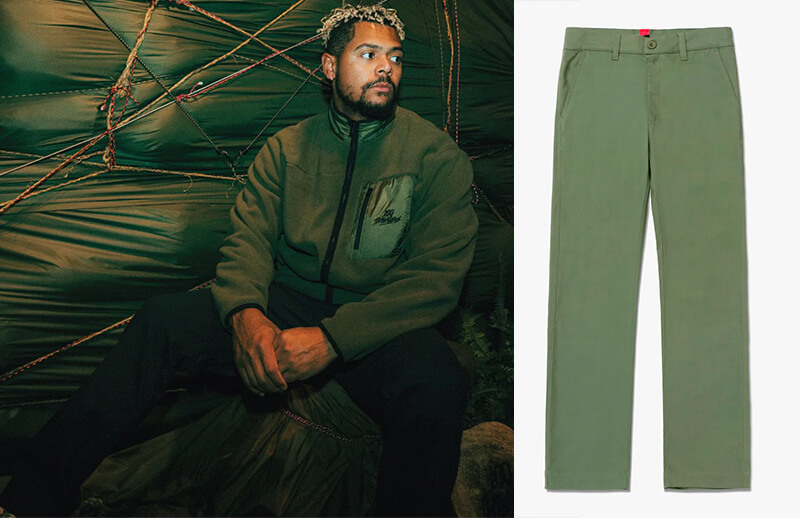 100 Thieves fall-winter 2022 Polar pants
Polyester fleece and nylon paneled warm pants with adjustable drawstring waist, side pockets lined with fleece mesh and zipper, along with a back pocket. Available in moss green with black accents and in black with blue and red accents, like another garment in the apparel collection seen previously.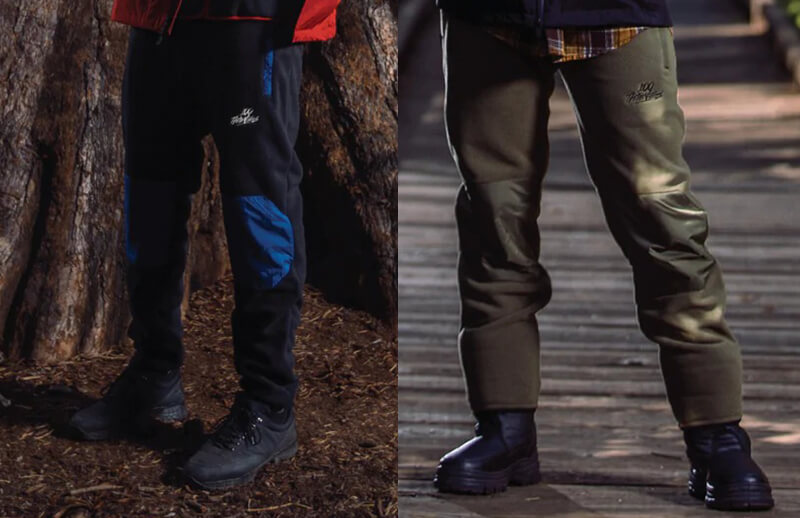 Autumn-winter flat Cap from 100 Thieves
Six-panel cotton flat cap with plastic snap closure at the back of the neck, making it a single size. Available in several colors, including black, with the 100 Thieves logo on the front in gold, moss, with the logo in black, and blue, with the logo in red.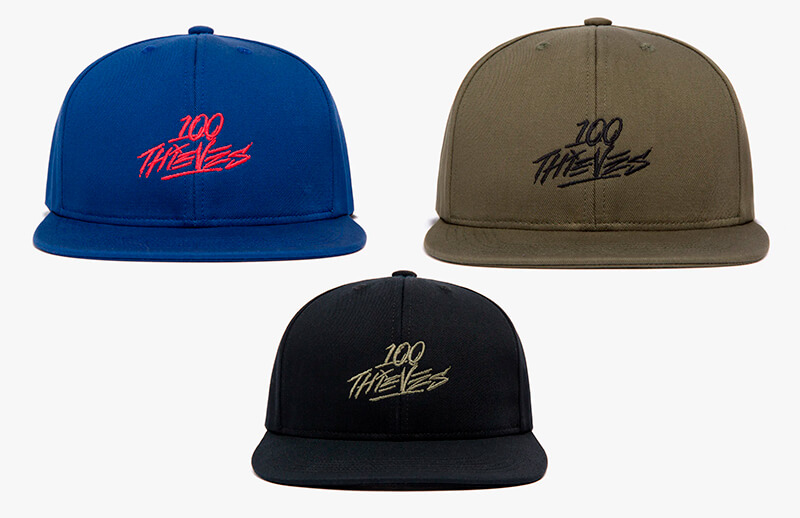 Fall-winter 2022 bucket hat by 100 Thieves
Fisherman bucket beanie, made entirely of nylon, and available in camouflage white, with the team logo in white on the front, in red, with the logo in white, and in black, with the logo in gold.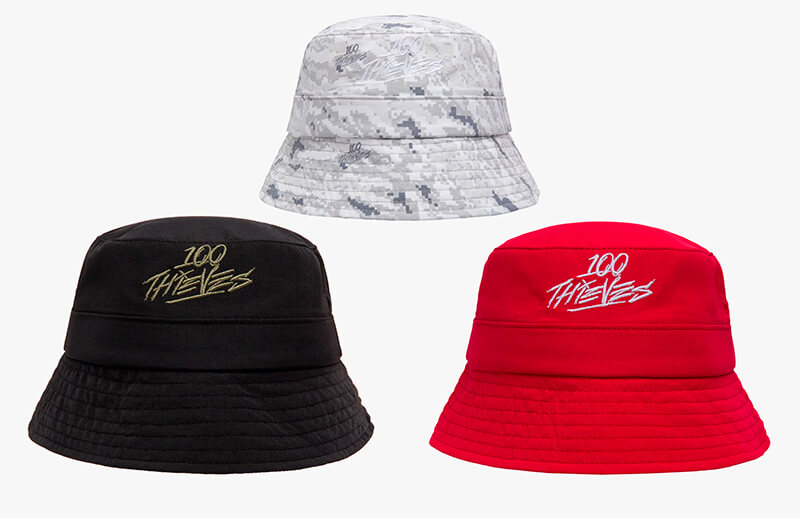 Beanies by 100 Thieves
Winter beanie made of 100% acrylic, with a classic fit and available in black, with the team logo embroidered on the front, in black and white, in blue, with the logo embroidered in white and light blue, and in moss, with the logo in black and lighter moss.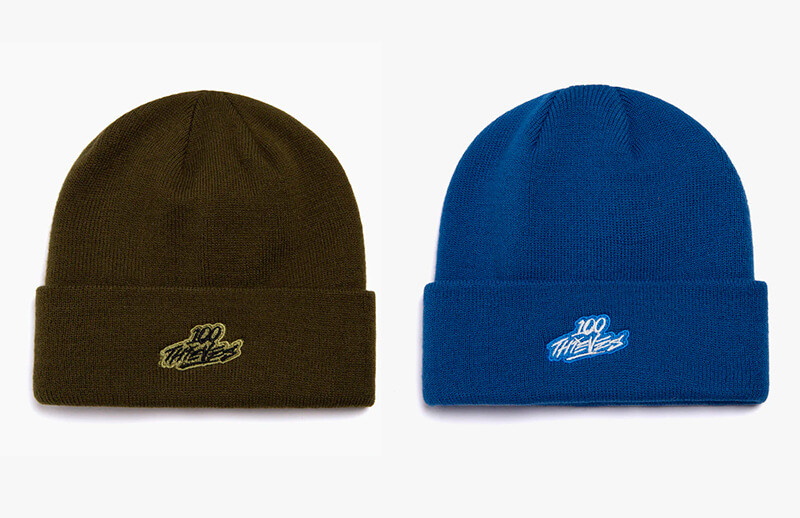 100T Autumn-winter 2022 Card Holder
Card wallet made of vegan leather, with single card pocket on the front and two card pockets on the back. In black color, with 100 Thieves logo in gold color on the front.
Autumn-winter Doormat by 100 Thieves
Finally, we find a doormat rug made entirely of coconut fiber, perfect for outdoors and in natural color, with the 100 Thieves logo in black. Size 30 "x18".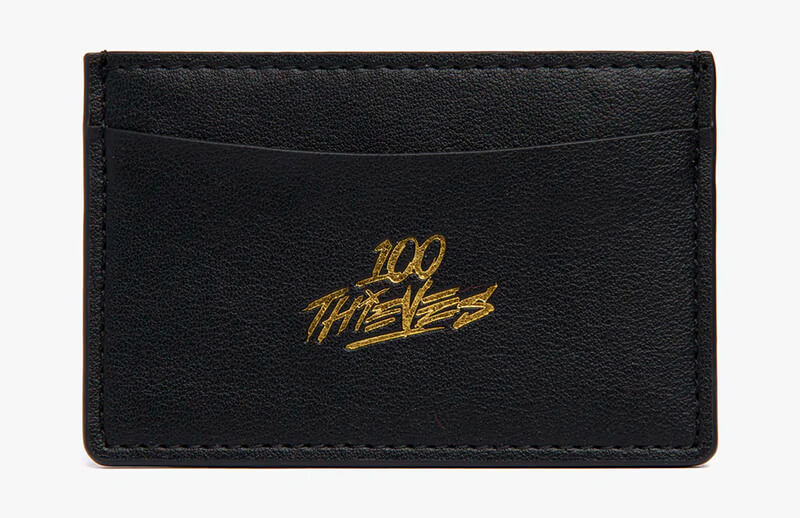 Where to buy the new fall-winter 2022 collection from 100 Thieves?
If you liked any of these garments and you want to get it for yourself or for a friend/acquaintance, you should know that the only way to get it will be through the official 100 Thieves web store. Inside it you will find a lot of different types of garments and different collections, so if you want to access directly to the new autumn-winter 2022 collection of the brand, you must click on this link.
Before purchasing any of these garments, we strongly recommend that you check more than once the size you are going to choose, comparing the measurements of each one with those of your body, so you do not have problems once the order arrives at your home and you do not have to make returns.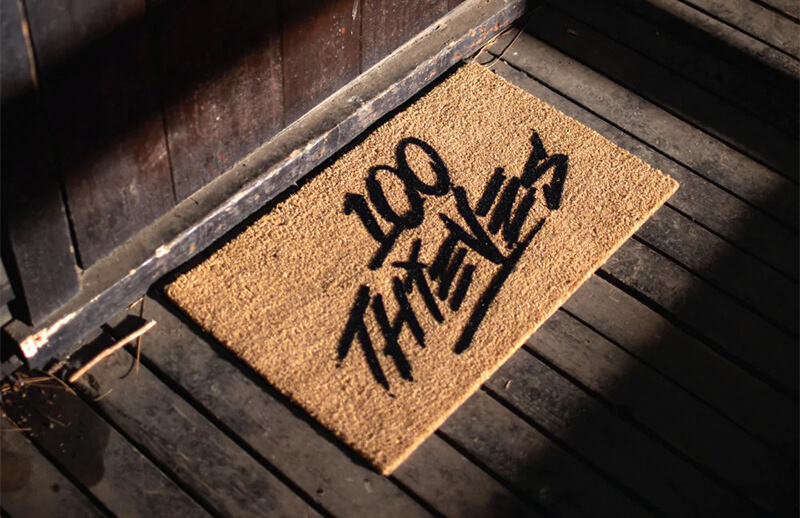 Finally, remember to have at hand any of the official payment methods accepted by 100 Thieves, otherwise you will not be able to purchase any of the garments in the clothing collection.