FaZe Clan, in case you don't know it yet, is a globally famous eSports organization, with a long experience in the world of eSports, being present for more than a decade and actively participating in official competitions of different disciplines and video games, including the most recognized ones, such as Call of Duty, PUBG, CS:GO, Fortnite, Rocket League, Valorant, among many others.
Being so globally recognized, it is not surprising that the fan base of this team is extremely wide, and that is why FaZe is usually responsible for launching large collections of high quality clothing, as well as merchandising and accessories for your PC with the colors and logos of the team. On this occasion, FaZe has launched a new official professional jersey, used by players of various categories, as you can see in this post. Recently we have also seen from this team their FaZe Clan 2022 Halloween Merch Collection.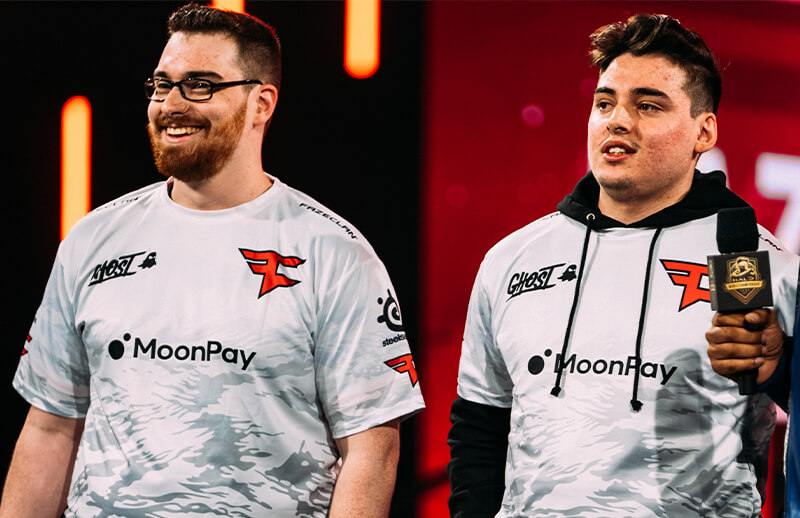 If you are interested in learning more about this new official FaZe Clan alternate kit for this 2022, we invite you to stay with us until the end of the post, as we will let you know everything about it and, in addition, a guide on how to get it from your country of origin, whatever it may be.
New official FaZe Clan 2022 professional Jersey overview
The alternative version of FaZe Clan's professional player kit for their participation in various eSports competitions went on sale at the end of October, exactly on the 27th, and they announced it through their official Twitter account.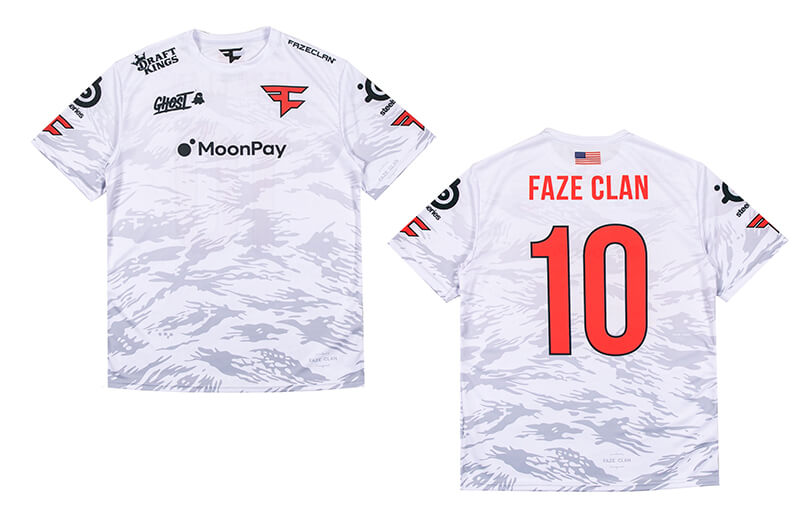 This release includes the eSports player jersey that we already knew of FaZe in an alternative version, this one being white, also maintaining the camouflage design that we already saw in the first version. In this case, the camo is noticeable above the white as it is of a grayer color, in order to be distinguishable.
It has the FaZe Clan logo on the left side of the chest and on both sleeves in red. It also has various advertisements of its sponsors, such as Ghost Energy, Draft Kings, Steelseries and Moonpay, among others, in black. On the back of this jersey you can see the same camouflage design as on the front, including the name FaZe Clan and the number 10 in red; above these two, the flag of the United States.
It is a sports t-shirt made of 100% dryfit polyester, a fabric widely used in this kind of garments, since it absorbs with great ease the moisture produced by the sweat caused by the competition and the nervousness of the competition and stress.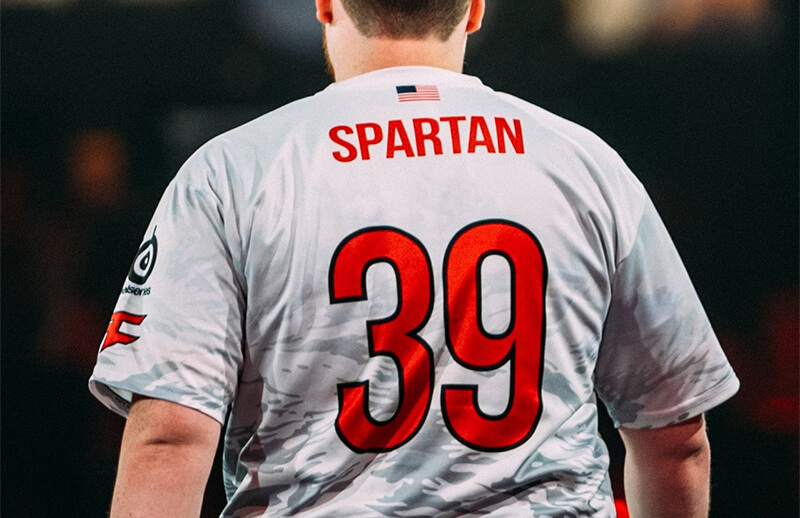 It has a round neck, short sleeves and availability of sizes from XS to 4XL, which means a wide range of sizes to choose from (it is advisable to consult the measurements of each one in the guide table of the store).
Where can I buy the new FaZe Clan 2022 alternate pro jersey?
If you liked the new white camo version of the FaZe Clan eSports pro jersey, you may well be interested to know where you can buy it. To purchase the new official jersey, all you have to do is to access the official FaZe web store; inside this store you will find a huge amount of collections and garments, so if you want to access directly to this official player kit, you should click on this link.
Before buying it, don't forget to check the size you are going to choose, so you won't have to make future returns that will cost you money and time. Also, remember to have at hand one of the official payment methods accepted by the FaZe store, otherwise you will not be able to complete your purchase.