With more than a decade of experience in the world of eSports, and official presence in sports competitions of Call of Duty, CS:GO, PUBG and PUGB Mobile, Rainbow Six Siege, Halo Infinite, Valorant, Fortnite, Rocket League, among many others, FaZe Clan stands as one of the most important eSports organizations in the world, also providing a great service to its community.
FaZe has a large fan base around the globe, so it is not surprising that it launches special fashion collections from time to time, as it is the same fans who order and buy them once they are released. One of the collections that we liked the most from this team was the FaZe Clan x Naruto Shippuden Collection.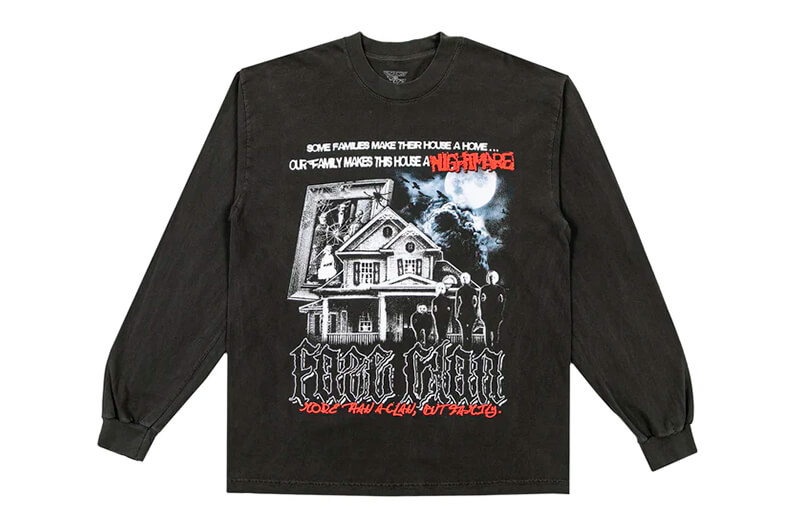 On this occasion, and taking advantage of the arrival of Halloween in this October 2022, FaZe Clan launched a new collection of unique clothing with motifs of this global celebration, which you can get yourself. Interested to know how? Then stay with us until the end of the post and don't miss anything we have to tell you.
New FaZe Clan Halloween 2022 Collection overview
On October 12, just a little over a few weeks ago, FaZe Clan announced via the official Twitter account of its web store that the new Halloween 2022 collection was now available for general purchase.
This new collection brings with it three short sleeve t-shirts, one sweatshirt and a hoodie. Below, we're going to tell you what each garment is all about, with luxurious details, design, colors and more.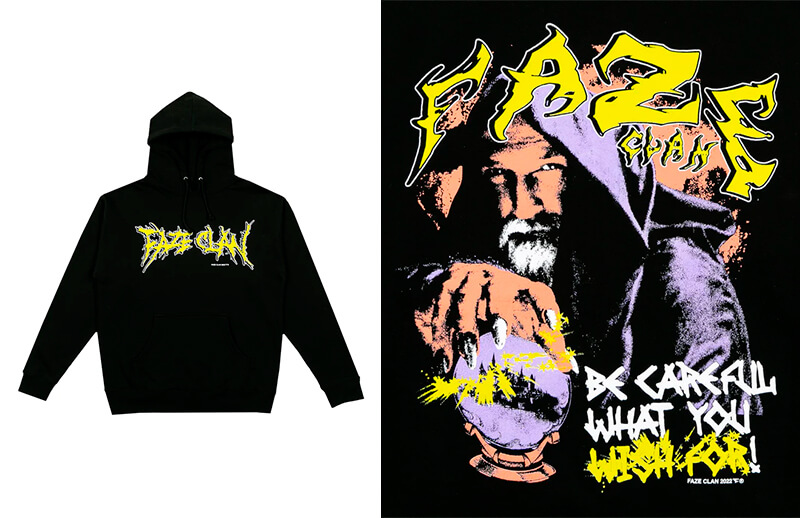 Wizard Sweatshirt by FaZe Clan Halloween 2022
The first thing we can find in this new Halloween 2022 collection from FaZe Clan is a sweatshirt made of 100% organic cotton. It features adjustable drawstrings on the hood and kangaroo pockets, i.e. where both sides are connected. It is available in a single model in black, in sizes from S to 2XL.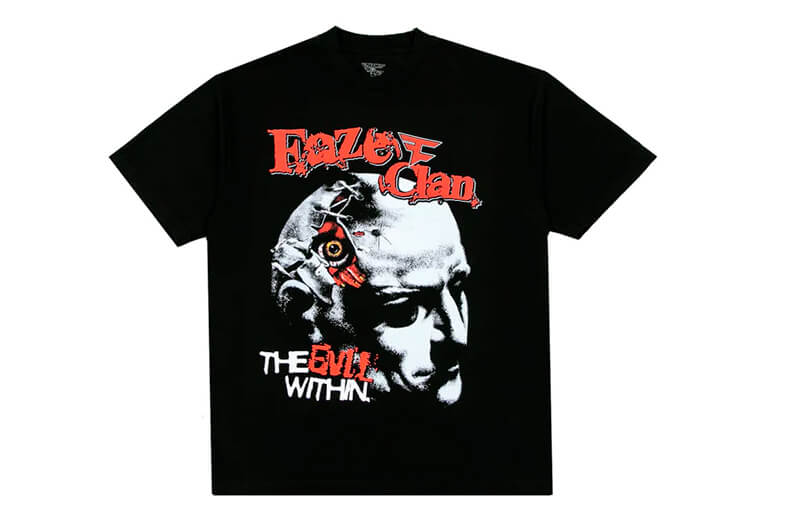 As for its design, it features the name FaZe Clan in yellow on the front, in a horror typography. On the back, a design that includes the name of the team and a drawing of a wizard, which gives this sweatshirt its name.
FaZe Clan Evil Within T-shirt Halloween
We can also see a lot of t-shirts, starting with this one, which is round neck and short sleeves, available up to size 2XL and made entirely of cotton.
It is black in color and has only a front design that includes the team's name and logo in red, along with black and white artwork with red Evil Within details.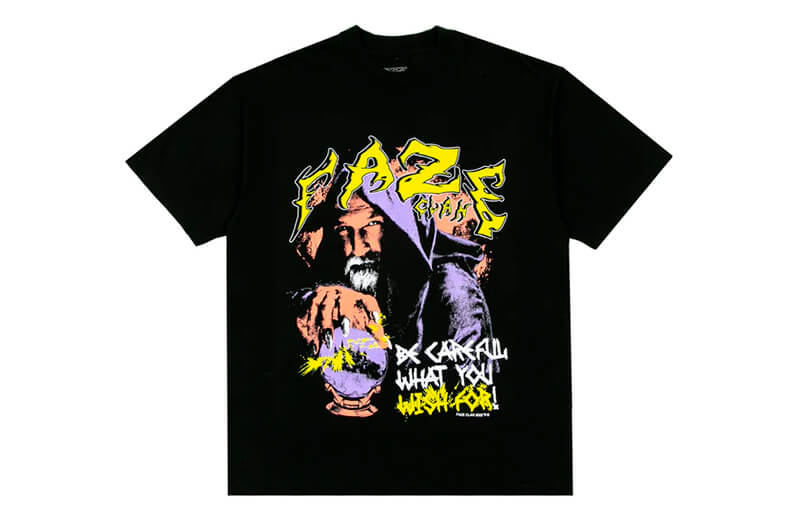 FaZe Clan Wizard T-Shirt Halloween 2022
The second T-shirt, also made of cotton, with availability in multiple sizes, features the same design as the previously seen sweatshirt, with the team name in yellow on the front along with a drawing of a wizard.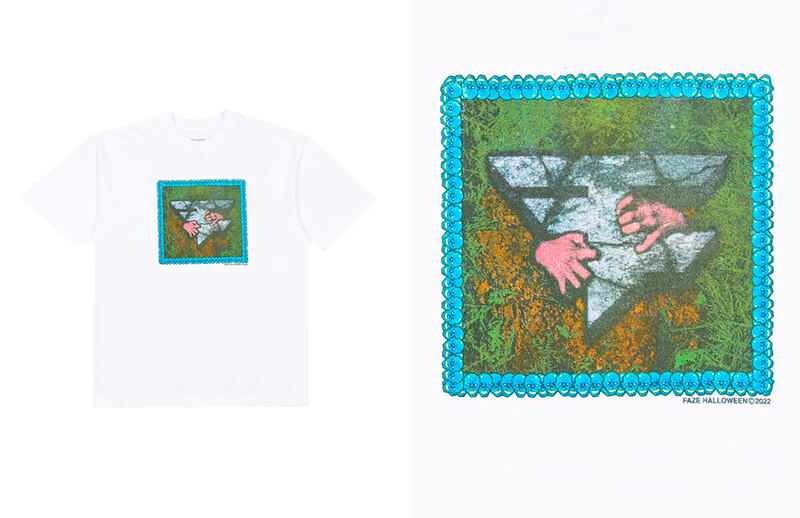 FaZe Clan Grave Halloween T-Shirt
The last short-sleeved T-shirt, unlike the previous ones, is white in color, with a design of a grave in various colors on the front. It is likewise round neck, made of organic cotton and with wide availability of sizes up to XXL.
FaZe Clan House long sleeve T-shirt Halloween 2022
Finally, we find a black long sleeve t-shirt, made of cotton, but simulating a denim fabric, with stitching marks on the sleeves, shoulders and neck. Its design includes only a drawing of a horror house on the front, along with the team's name and other details in red.
Where to get the new FaZe Clan 2022 Halloween collection?
If you are interested in getting any garment of this new FaZe Clan 2022 Halloween collection, you should know that the only way to do it is through their web store, which you can access by clicking here. On this website you will be able to find a lot of collections, in addition to the one we tell you today. You can see the Halloween collection at the beginning, so it will be difficult for you to get lost.
We recommend that you verify that the size you are choosing is correct, to avoid having to make returns, checking your measurements and comparing them with those corresponding to each size in the guide table that you will find in the store.